Hi, everyone! Some of my new stuff:
First ever gypsy bracelets . . . the pic doesn't show the true pink: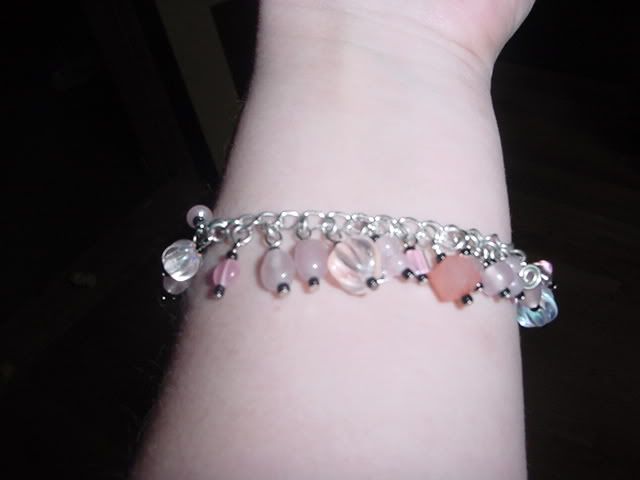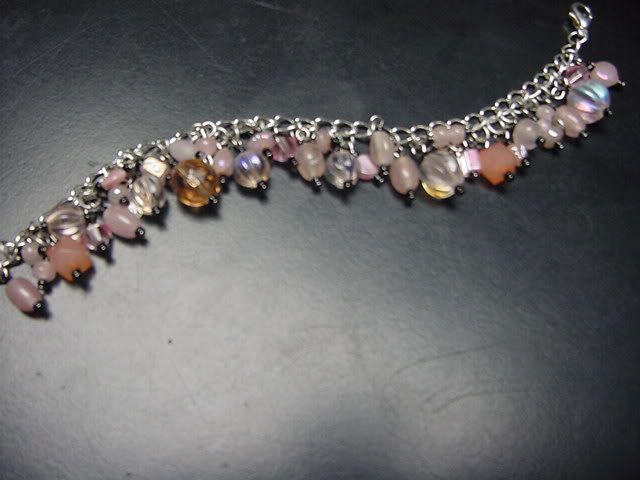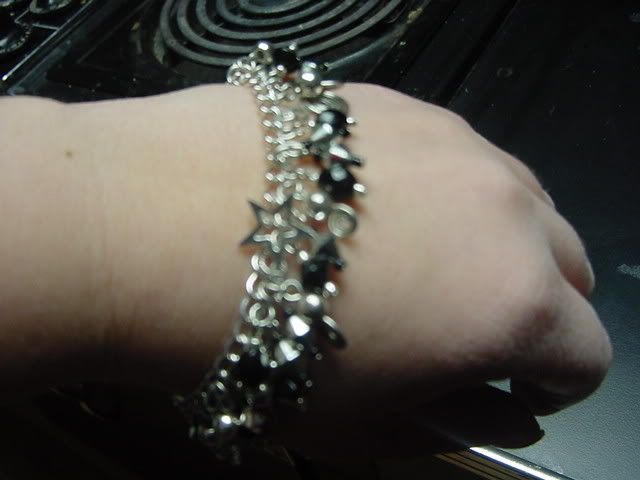 And, you can put them on together! This one shows the pink better: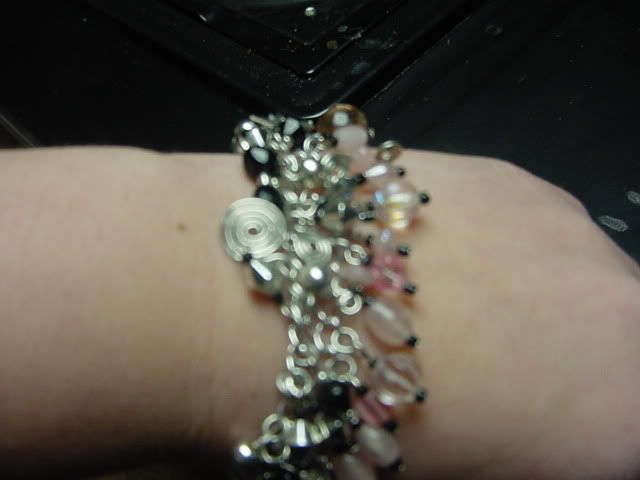 My very first wire wrapped bracelet . . . I could never get it until I watched a video
And I loved that SO much I made this fabulous necklace . . wish I had better pics!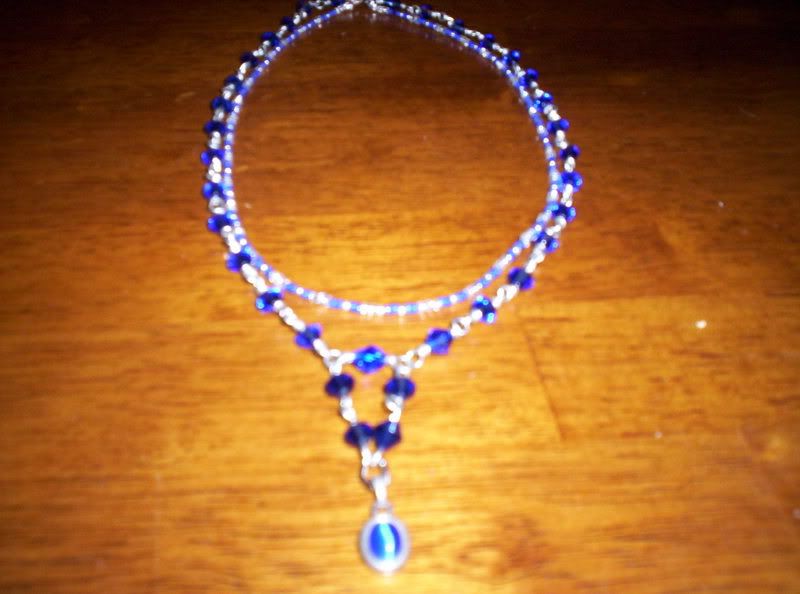 And a very fat wire wrapped stone: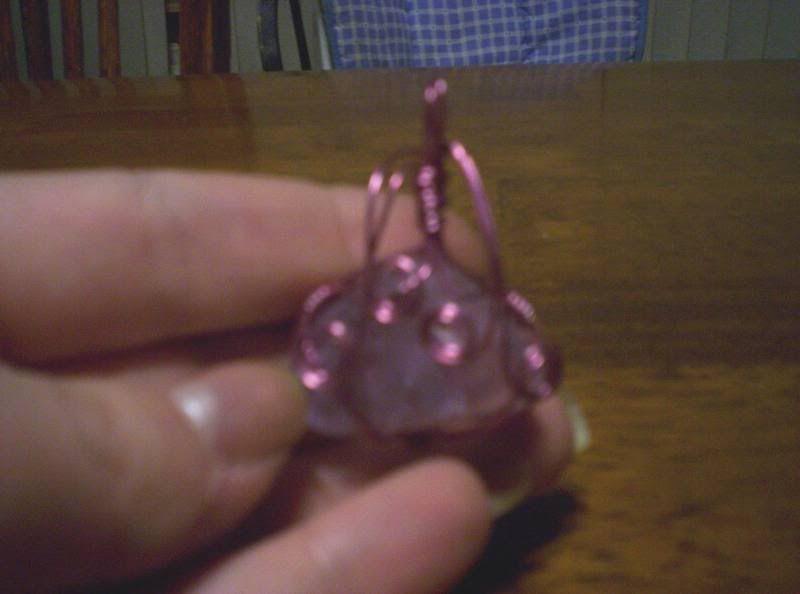 Thanks for looking!
(grrr . . . now that I see preview, man, I'm sorry!!! Do not like my sister's or my dad's camera! Mine is dead . . .)