hi everyone! i just have to say first that all of the things you all make are so amazingly beautiful!!! I sure wish I could sew :/ ... i finally finished this the other day . . took about two months slowly on & off - made of bright & anodized aluminum as well as rubber rings for straps.
grrr, sorry for blurry pictures, but i apparently have a shaking problem!! had to take some without flash to show the sort of drape the maille has, scroll down for pics with flash)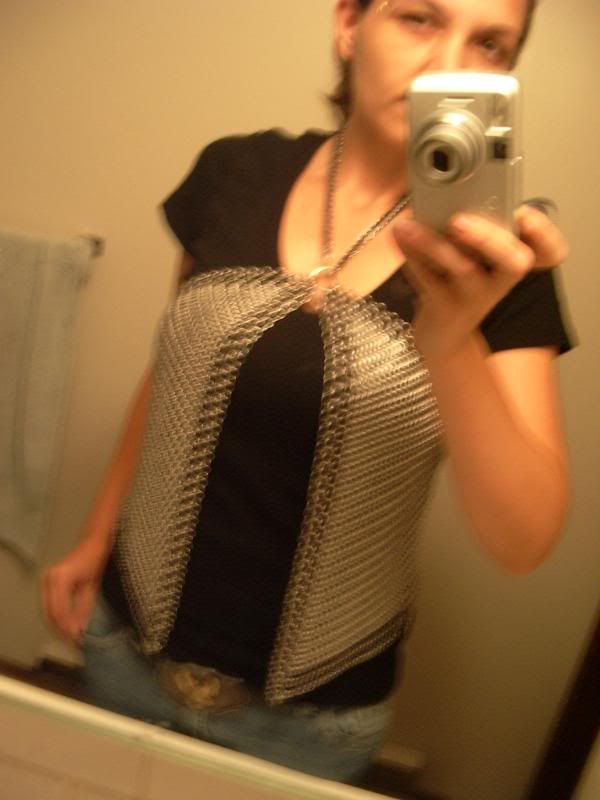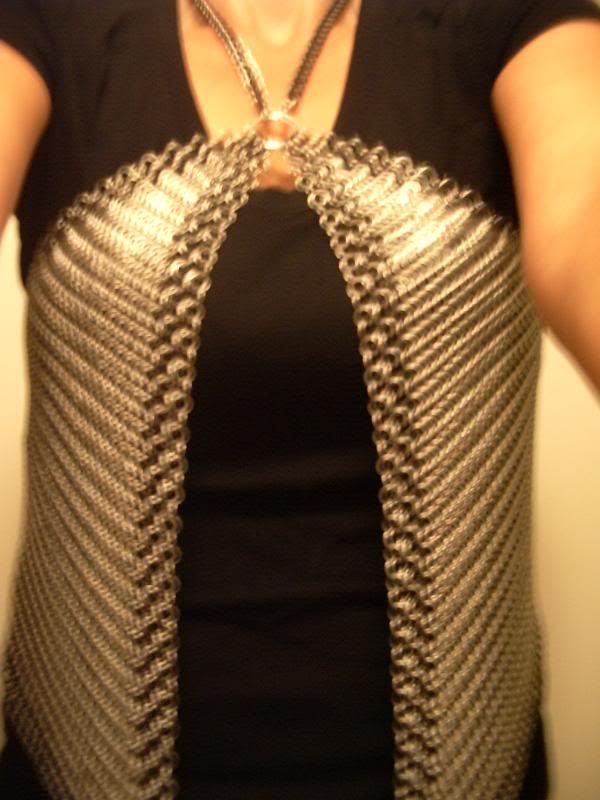 with flash on = less blurry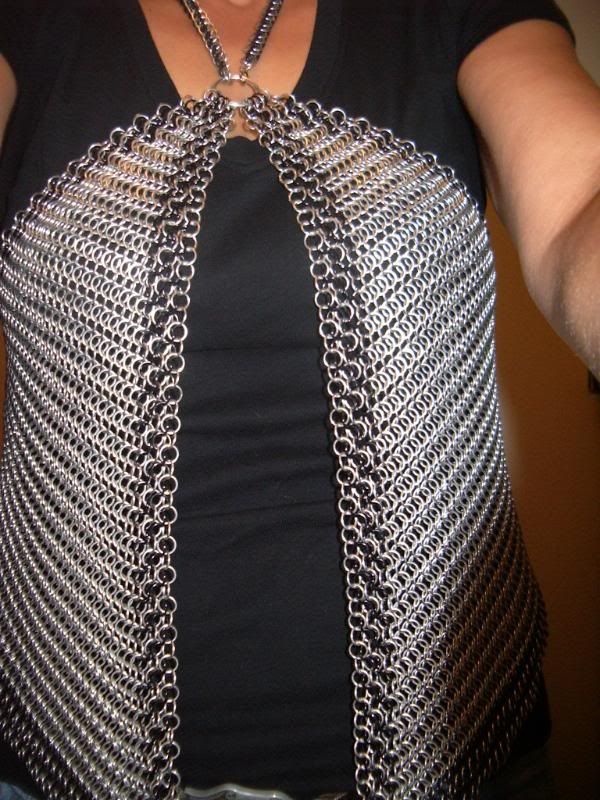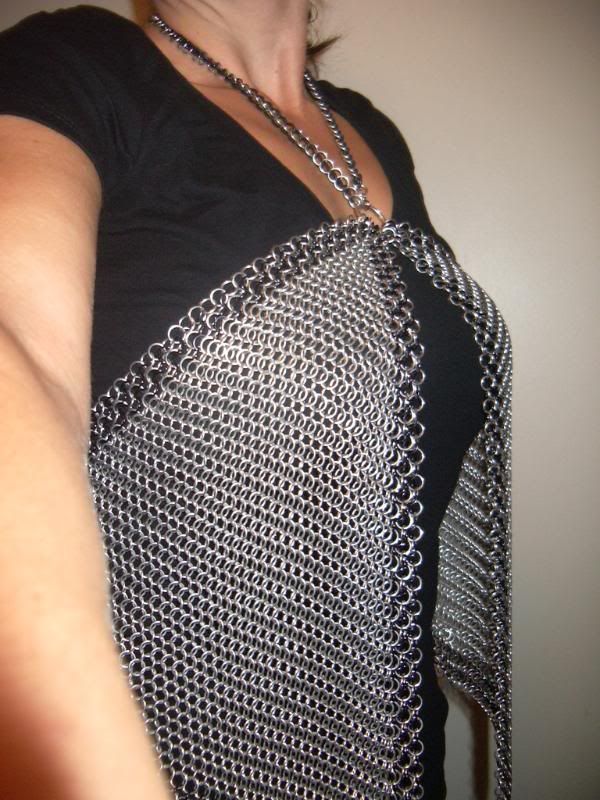 and on white: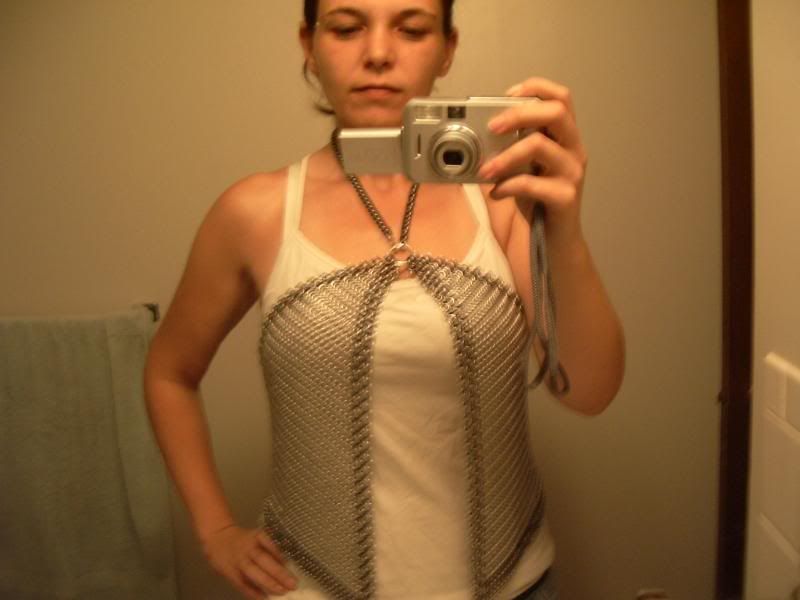 yay! so happy to have finally finished it!