This was SUPPOSED to be three stranded with a strand of cire wrapped beads, but they just would NOT sit right for the life of me . . . it's not quite what I had envisioned, but I still really like it. I got the flowers from some clip-on earrings at a thrift store a while back, and I think they are really cool. Sorry if pics are crappy . . had to take with my webcam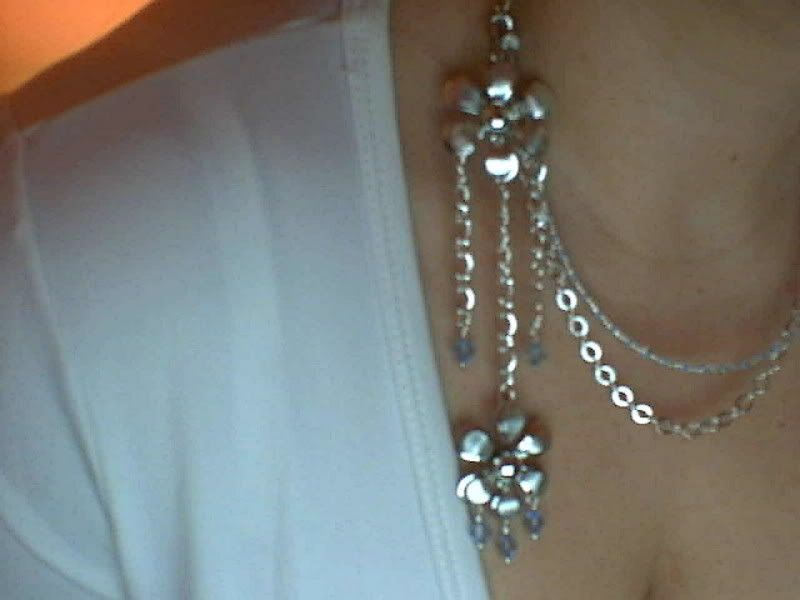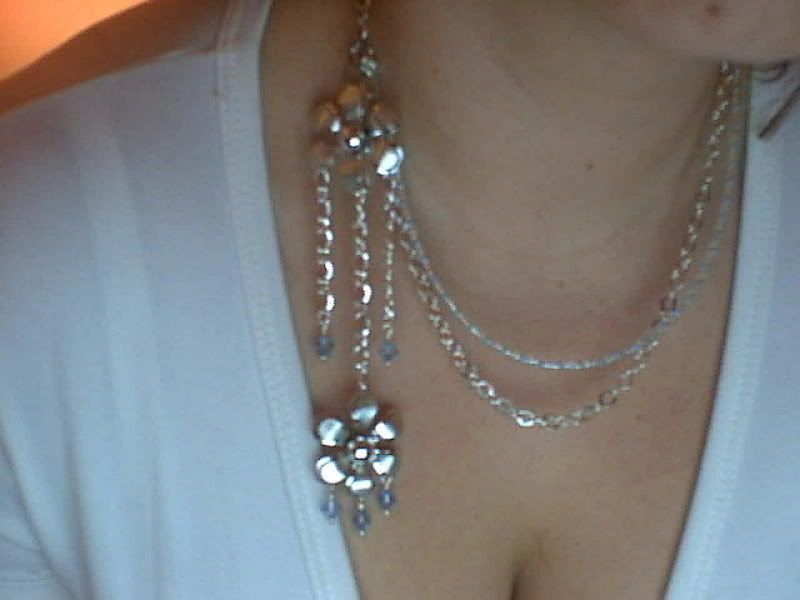 Thanks for looking! Comments welcome!
K, I made another one out of REALLY funky earrings I had bought a lonnnggg time ago and was just waiting until I found the right thing to do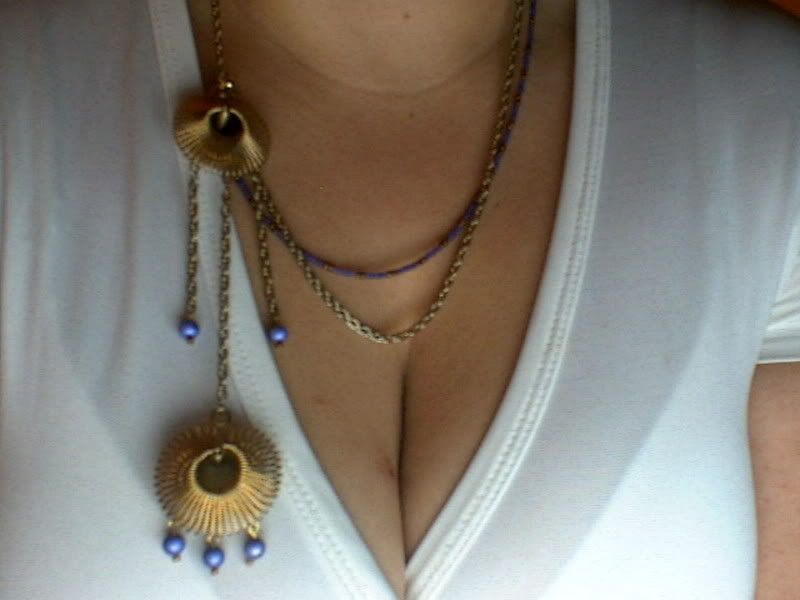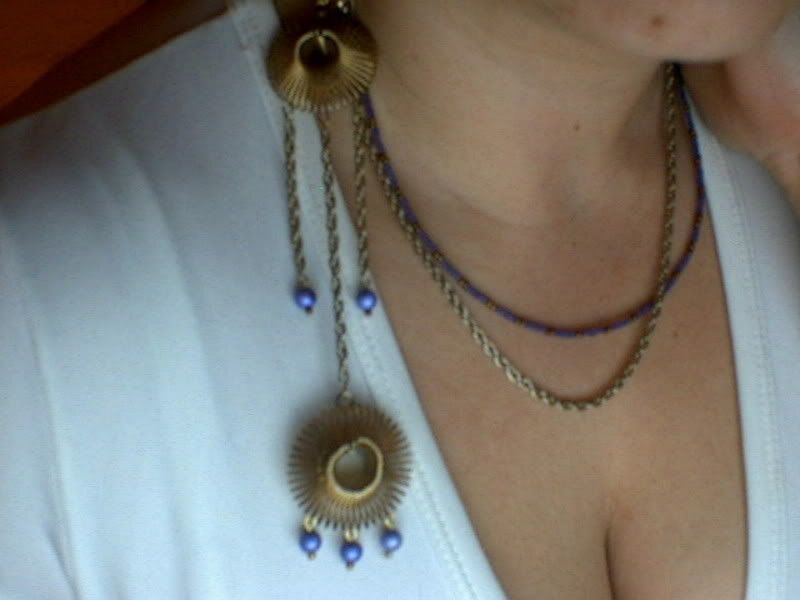 Oh, and to answer questions better, I wore the first one for hours, eating, doing the dishes and playing with my son and it barely even moved!