I made two more with some anodized . . .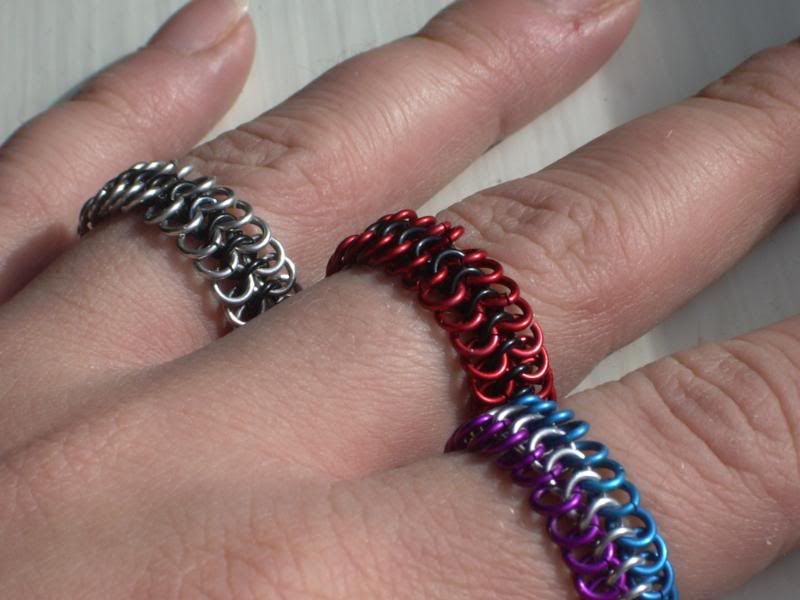 I cannot believe how tiny these rings are! it took me a while, but I managed to make a ring with euro 4 in 1 . . now, just to figure out half persian: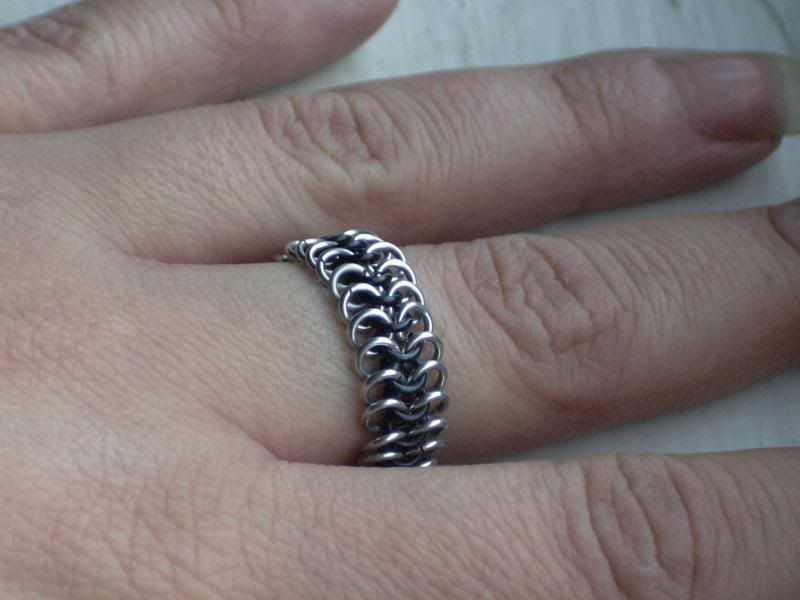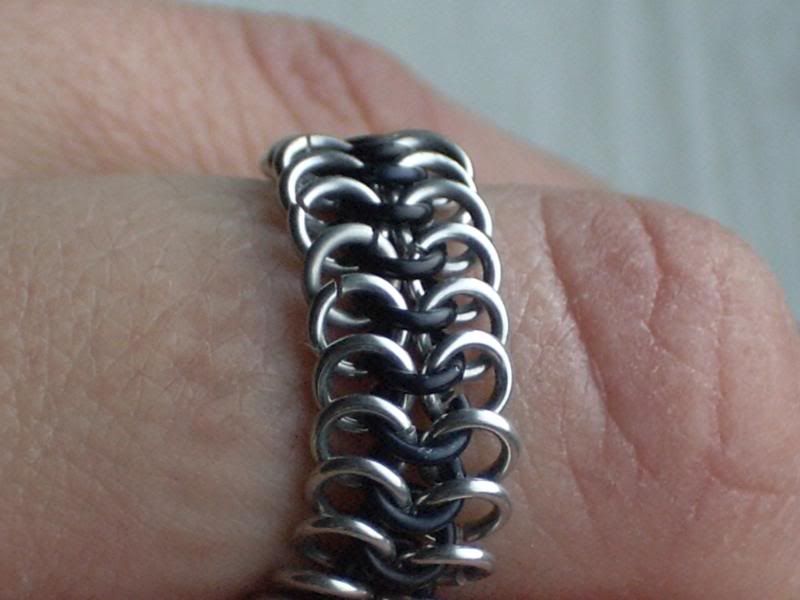 it is so beautifully elegant and comfy!
next to a nickel for size reference: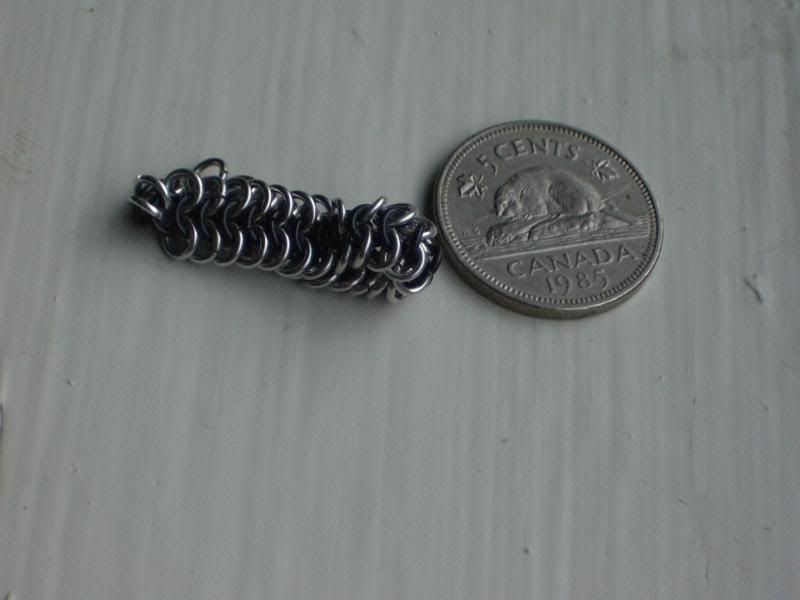 and the necklace (with big rings)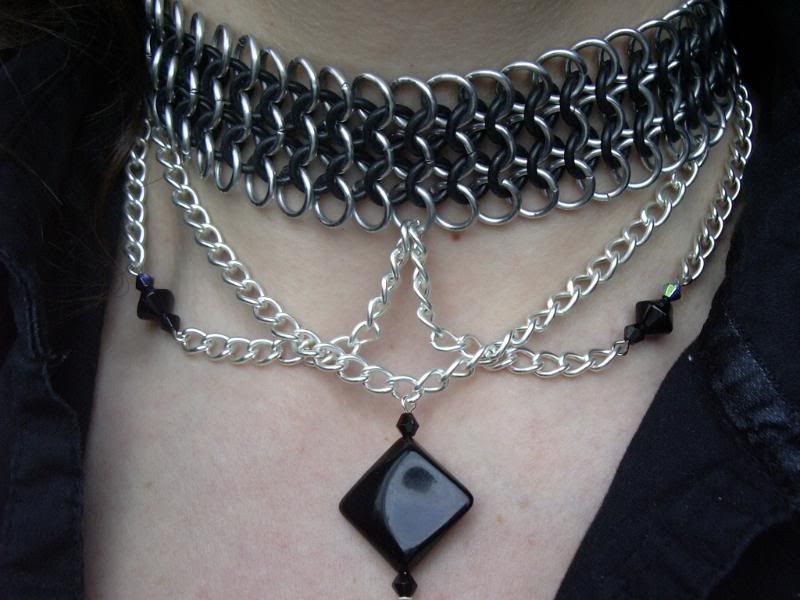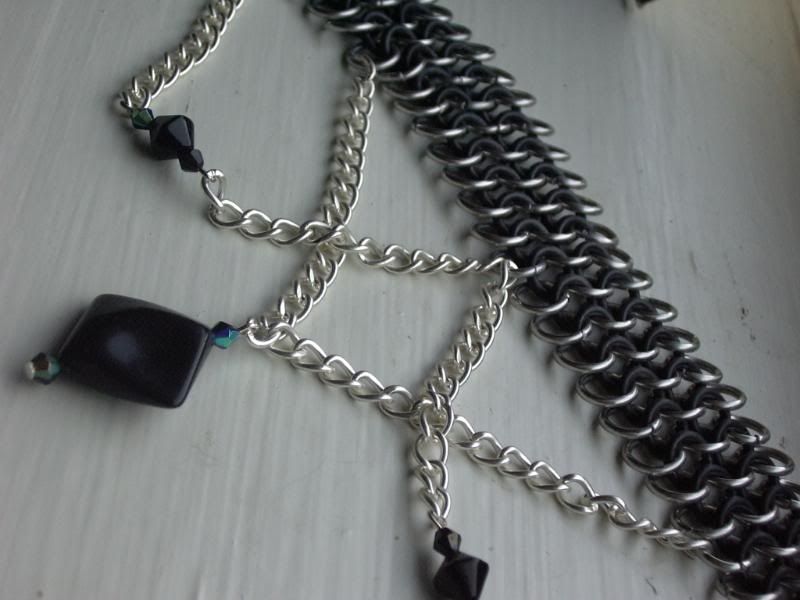 rubber, aluminum, glass beads and this awesome matte chain that I got at michael's . . matches the kinda frosted finish of the rings!
oh my, I almost forgot my pretty rainbow captive-ring necklace: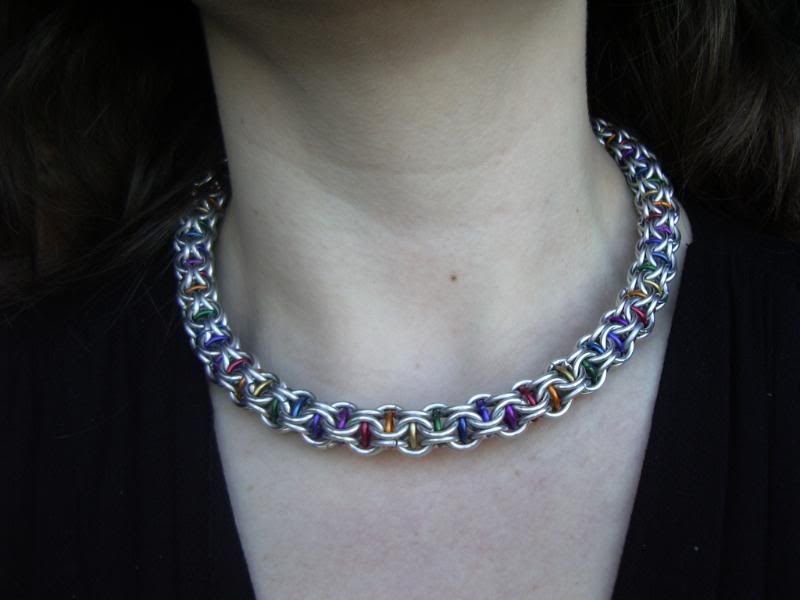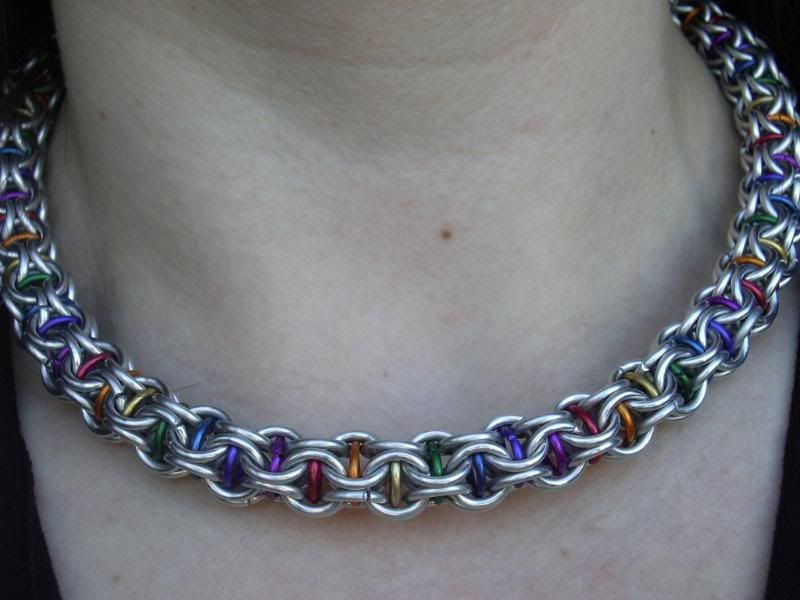 thanks for looking!!