2 weeks of on-and-off work, savings of 25$, and a pinata you can actually smash . . . not a pull string one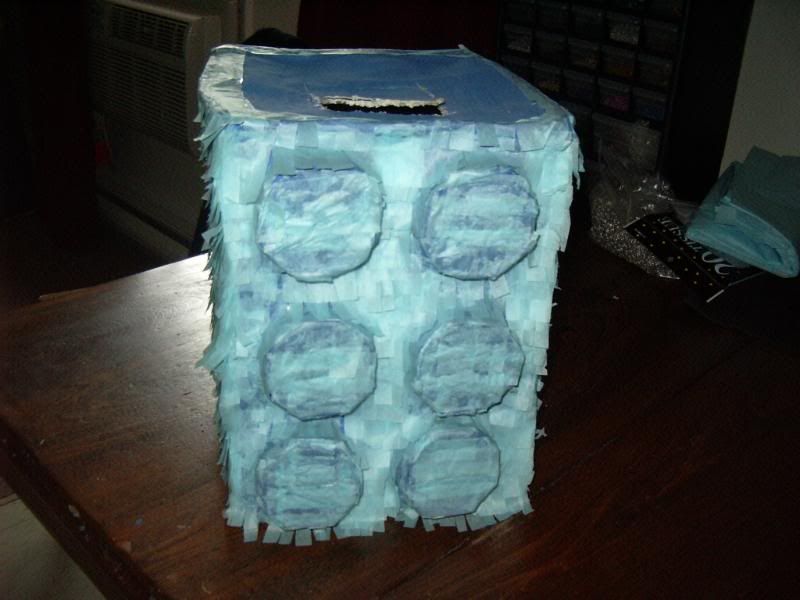 just started with a toaster box, covered in plastic wrap to use as a form, paper mache'ed a ton of layers, cut up kool-aid singles tube for the dots, removed box, painted, and glued on tissue paper . . looks awesome!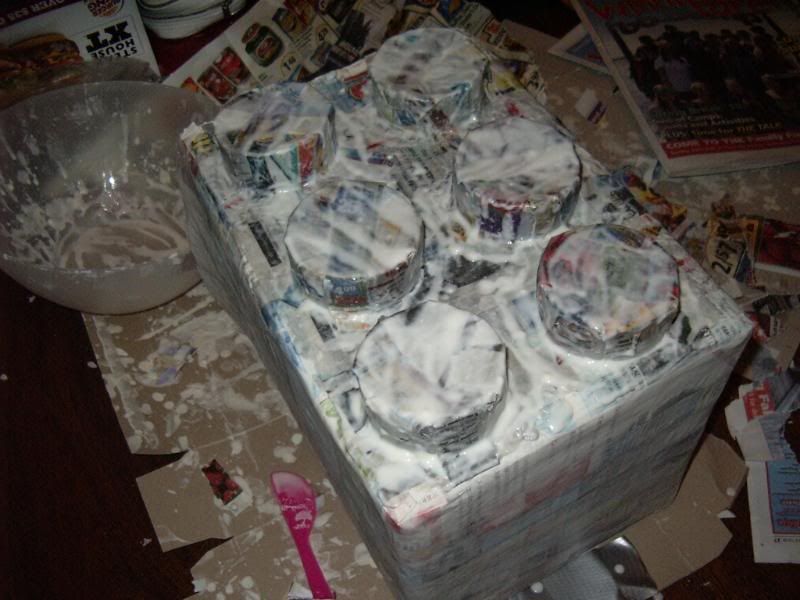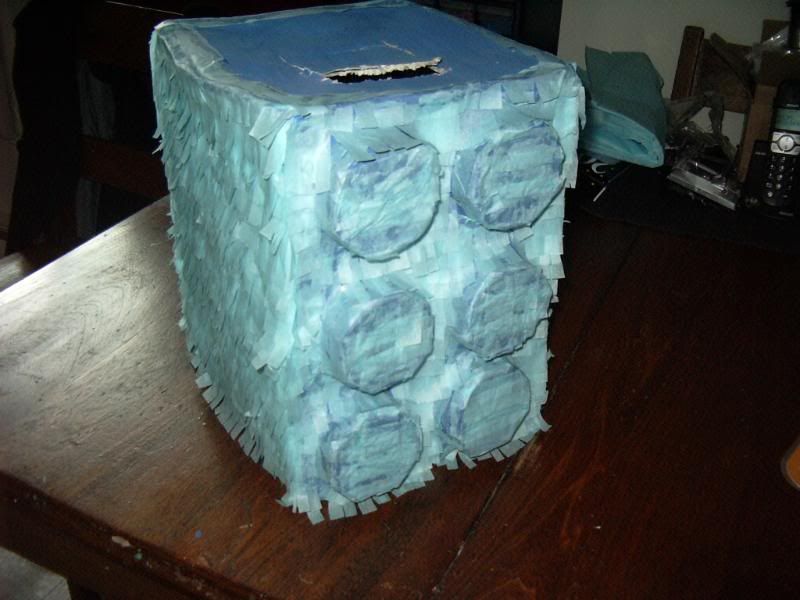 smashy smashy!!!
pics of my awesome pinata getting the candy beat out of it . . .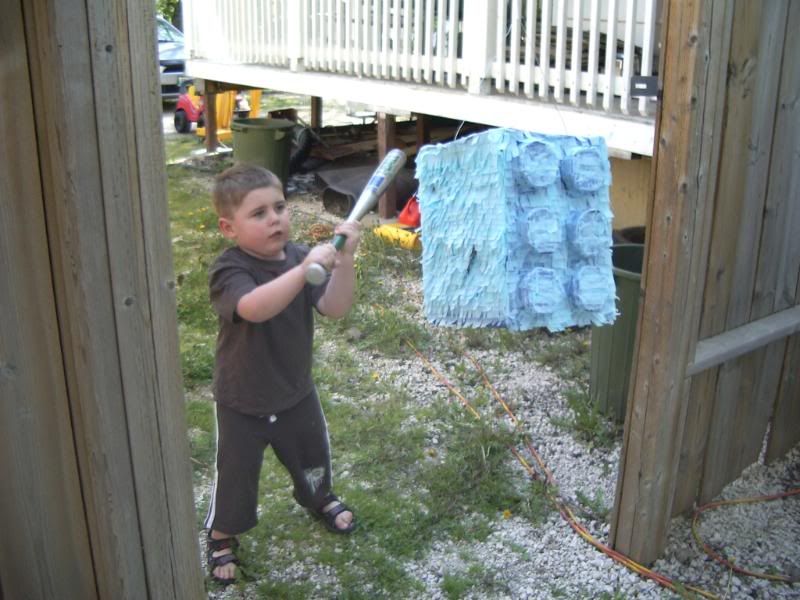 k, you can stop! i think it's dead now . .