i haven't sewn anything worth posting here for so long (mostly just shirt resizings), but i got this nightie from my step-grandma who recently passed away... she left me tons of sewing stuff and lots of things to recon. i was in love with the color and detail of this nightie, and knew it could be amazing if it was altered a bit.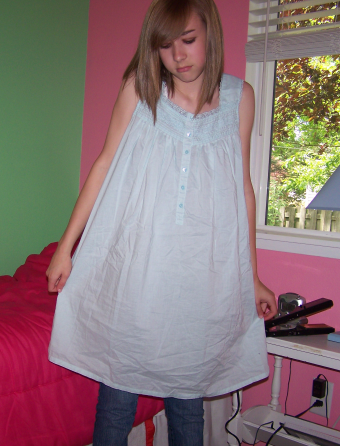 before... as you can see it looks more like a tent than clothes at this point.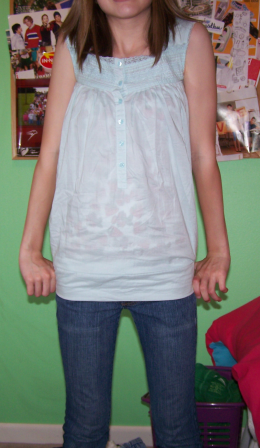 and after! please excuse my strawberry shirt underneath. =]
from the side.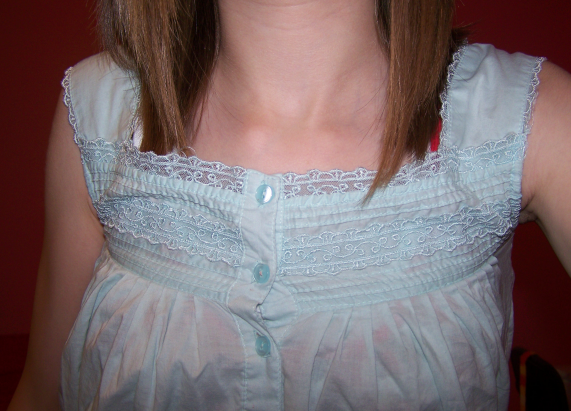 and the detail... you might be able to tell from this picture that i made the bust a little too tight, but no one will really notice i hope. =/
thanks so much for looking, please let me know what you think!