hello there! joined this site an age ago but never got round to post anything! nice to see a few fusers on here so i hope to get to know you all. i've been working with fused glass since late 2005 and have had my own business, Handmade Heaven, since late 2006. things are going well so far & i'm kept busy by commissions which have gone all over the UK, the US and Europe so i am quite the international now! i really enjoy the challenge of bespoke glassware and pleasing a client. i get a real buzz as everyone's so enthusiastic and greatful when they receive what i've made. it's fantastic to be appreciated in such a way. i love glass and find it so very tactile and almost edible (yes, i know, NOT advised!). there's so much to learn, so many techniques to try, there just arent enough hours in the day!
anyway, enough of my blathering!! here's my latest 'thing' - latticework.
Sugar & Spice
latticework bowl (24cm)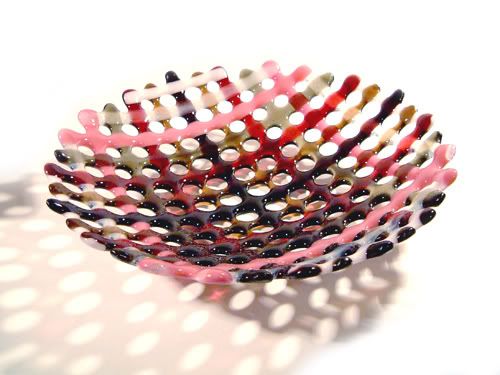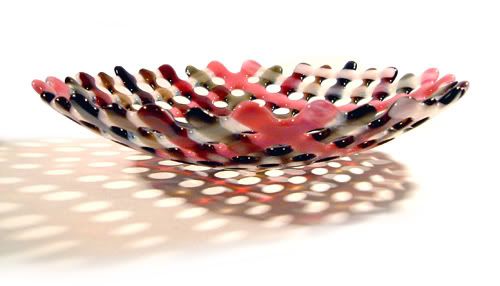 and:
Chico / Lancelot / Candy
latticework coasters (9cm)
Edited to add fabulous photos on the first post....
Viridian
lattice bowl (24cm)
here's
Viridian
in its final state as a bowl. i'm well chuffed
hope you like them