ok, i received my amazing stuff from ceceandrea yesterday. my color was green. i apologize in advance for the bad picture quality.
sight: a leaf on some beautiful paper in a really nice wooden frame. it says "exhibit a: (the tree claims i am a jewelry thief)". i've just modified the back of the frame a tiny bit so i can hang it up and its now hanging above my bed. i liked this a lot because my bedroom is sort of treehouse inspired and i have a lot of plants around, also its really beautiful and very much my style.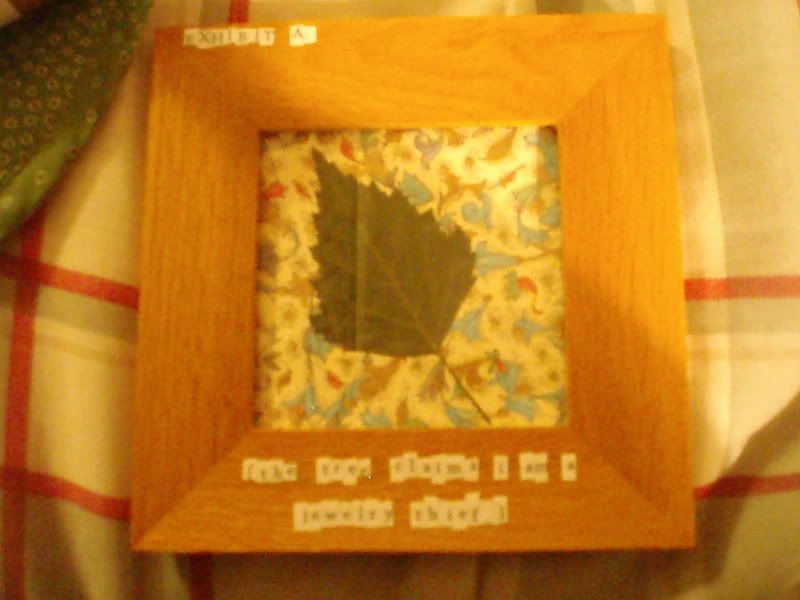 touch: she made me a bag out of a really cute placemat. i like it a lot, i'm not sure what to store in it yet.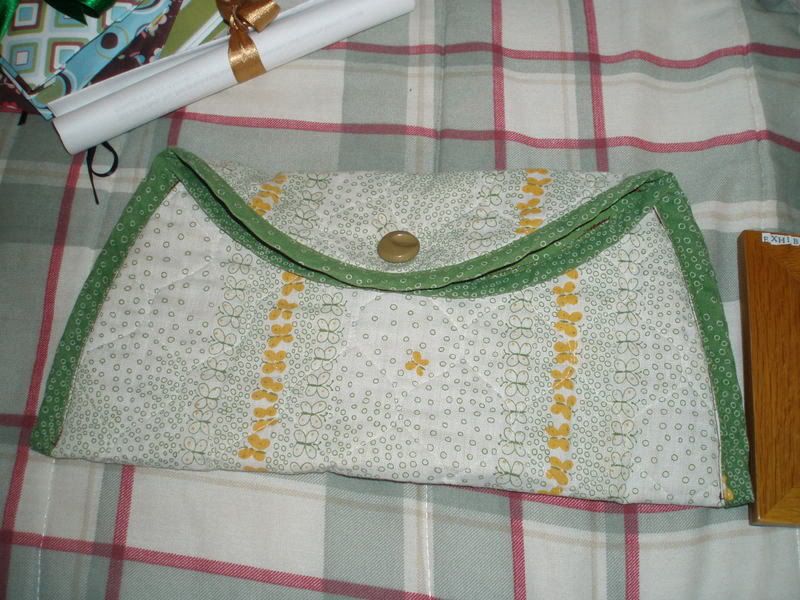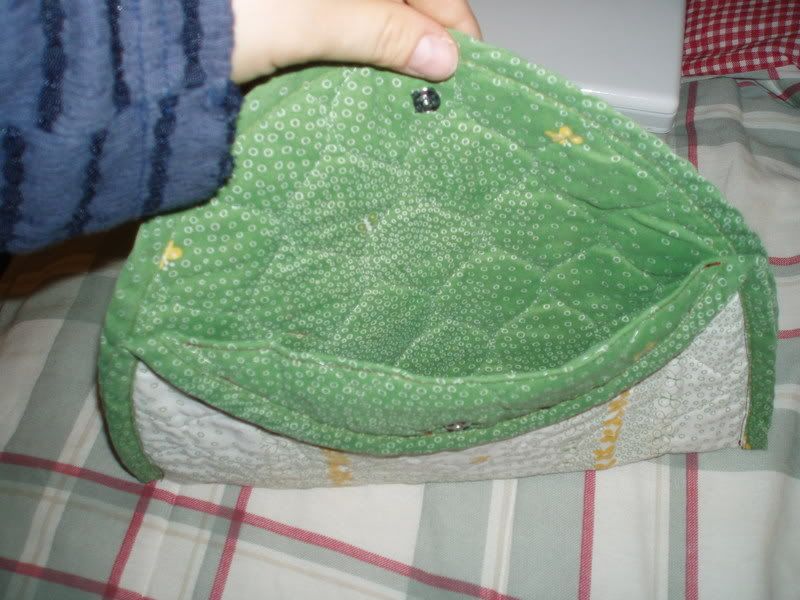 taste: this was really cool. i got a ready-made garden party, featuring a recipe book telling me how to cook a full green meal (with pictures!), a shopping list, place cards, and invitations. lots of pictures of this.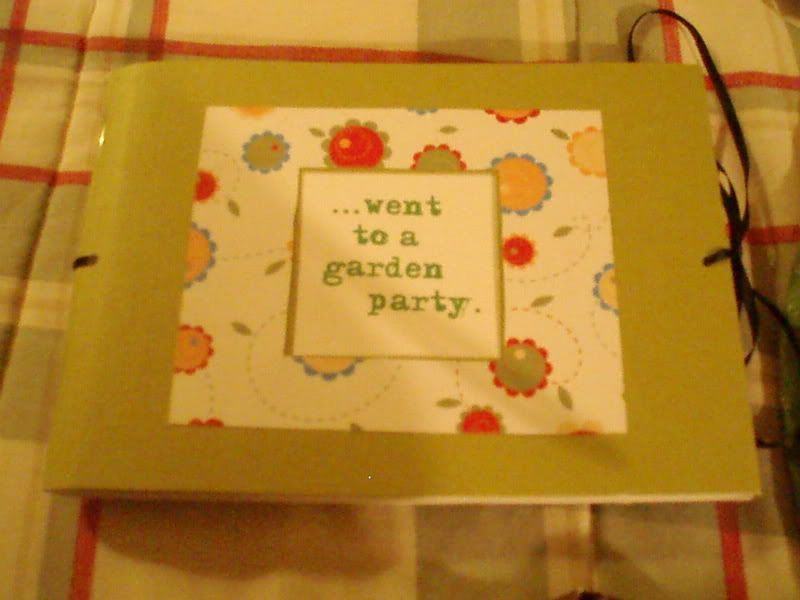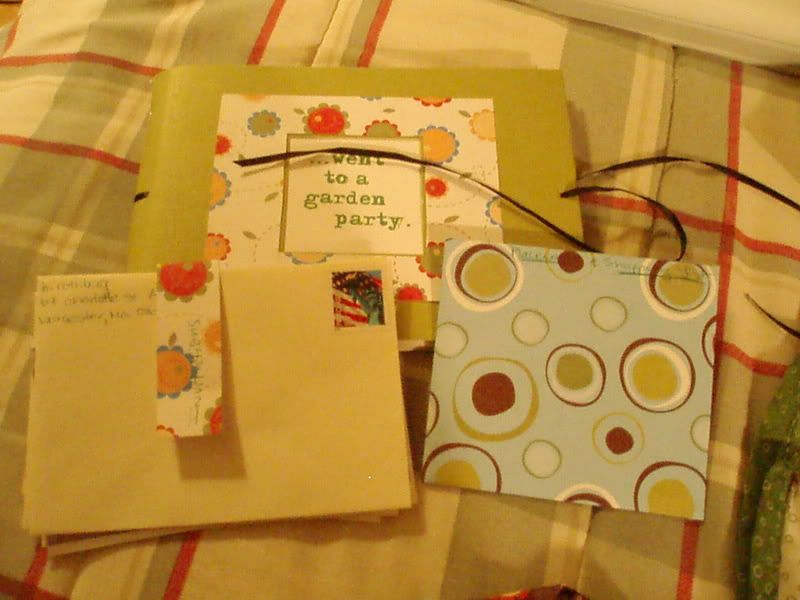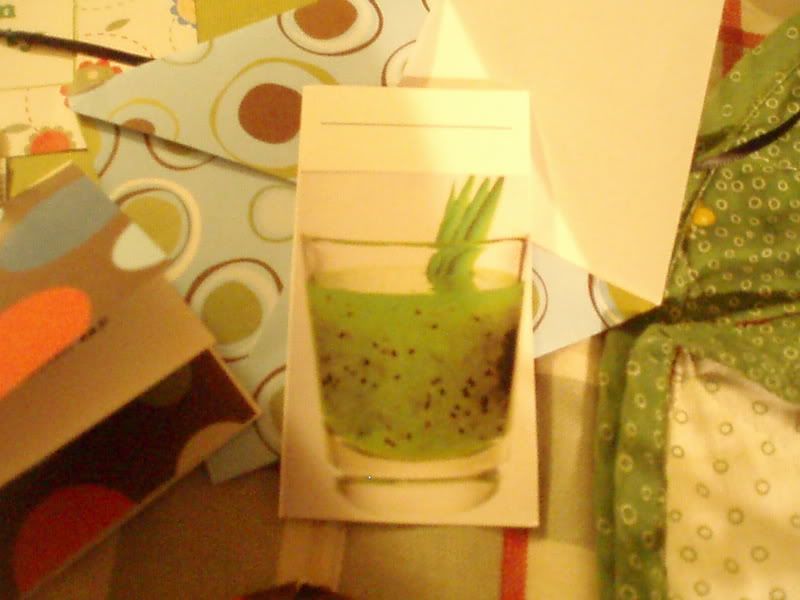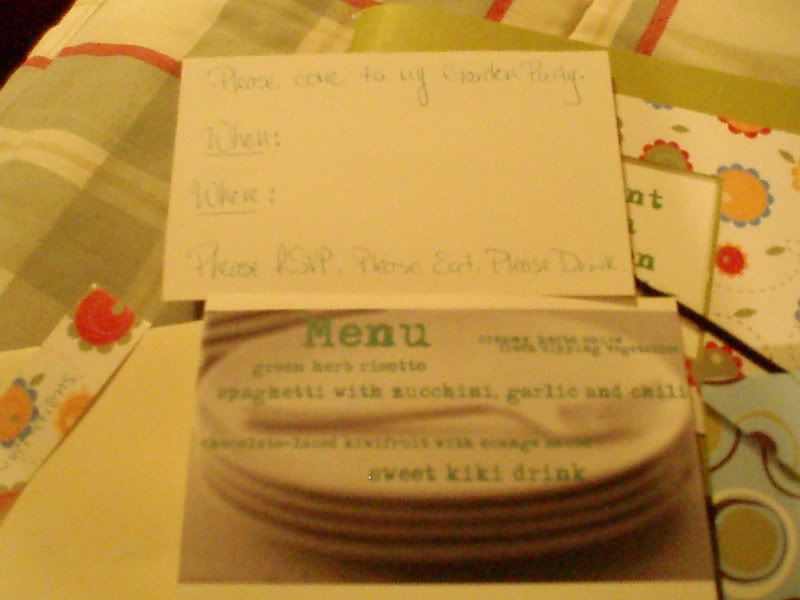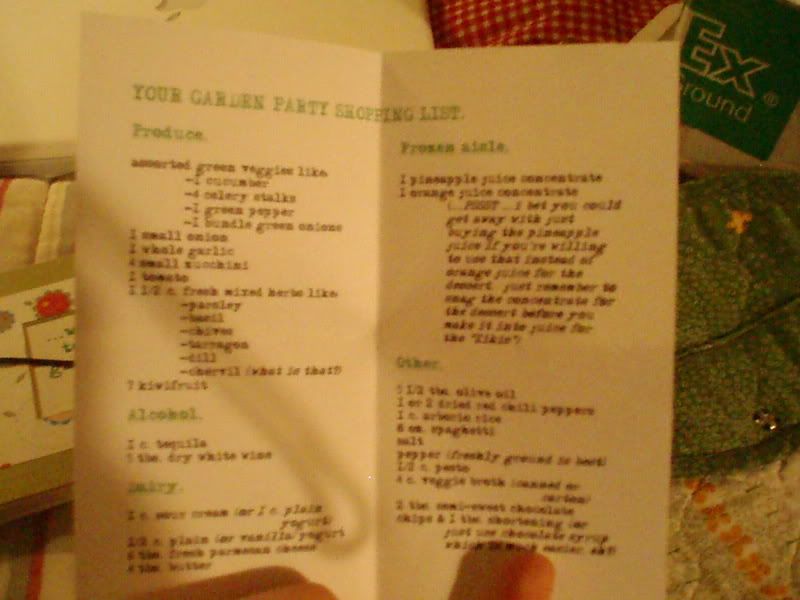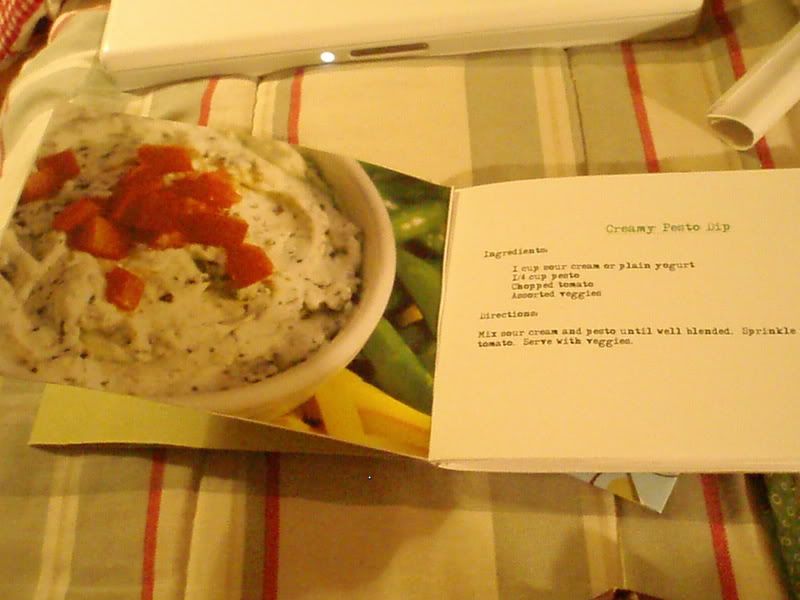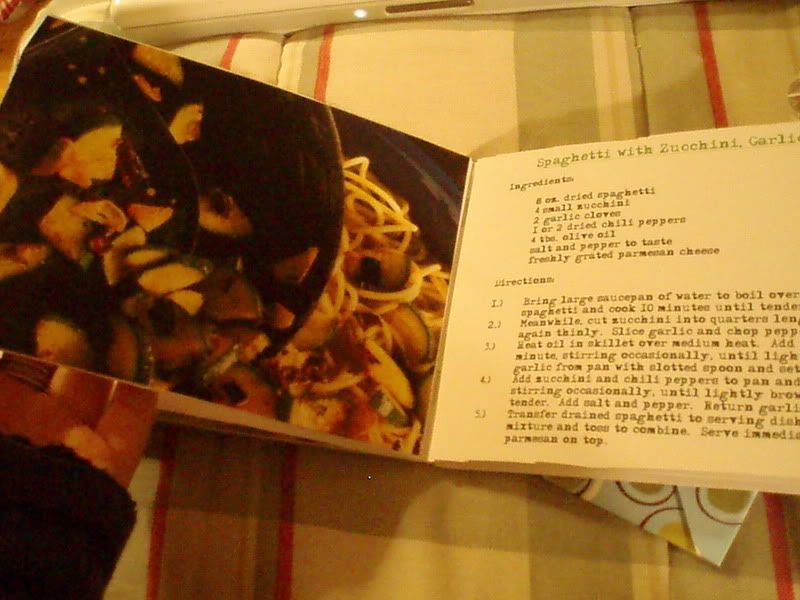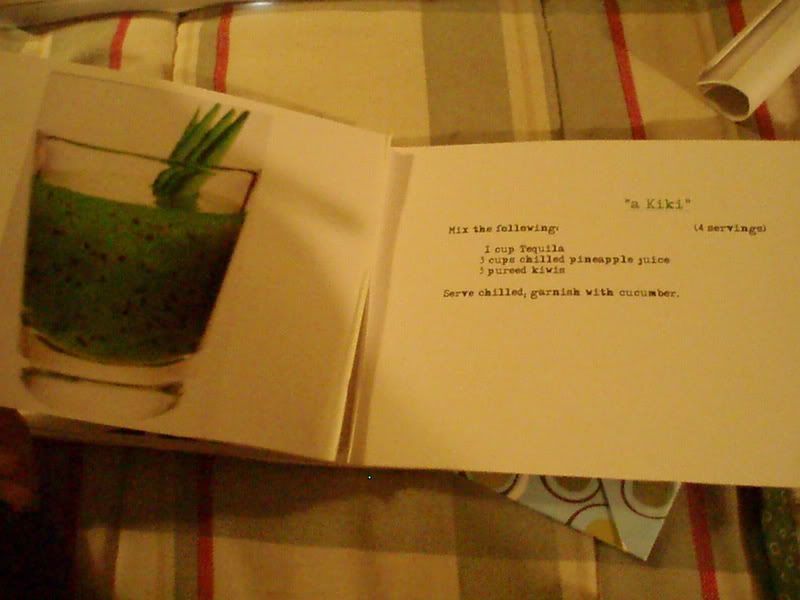 smell: four packets of tea. she wrapped them in lovely paper and on the inside of the packet there are little notes/stories/treasures. i've only opened two, i wanted to save the others for a surprise.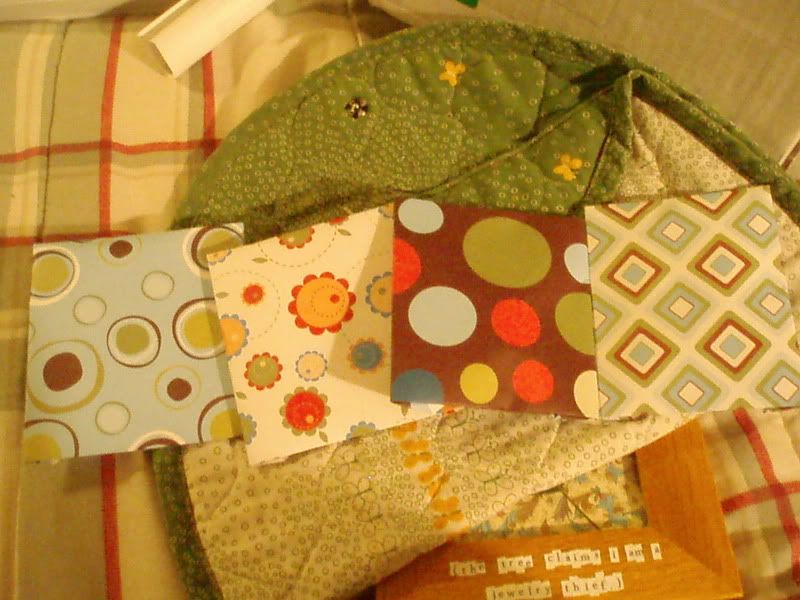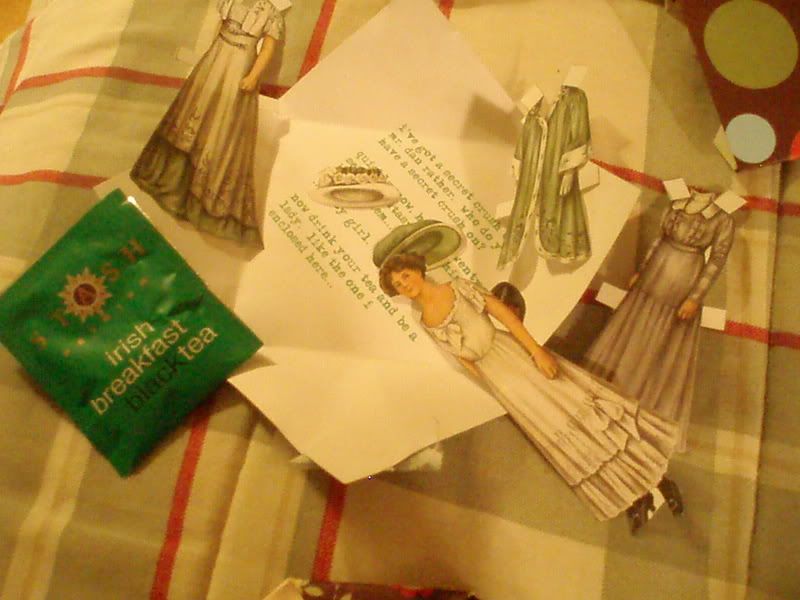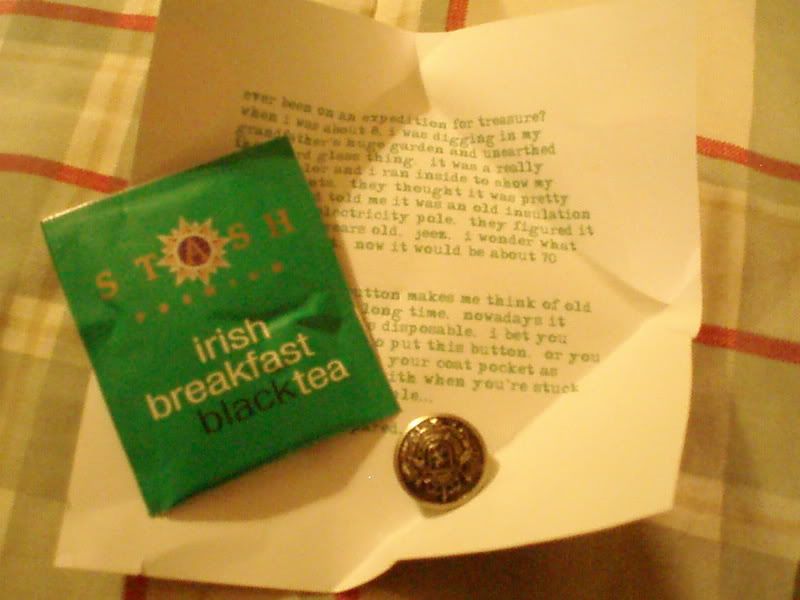 hearing: a cd by sinead lohan. i'm listening to it right now and its so good! and actually does remind me of the color green, aside from her being irish.
thank you andrea! you did a really great job, i wish you could have seen me opening the package.