This was such a spectacular theme I delurked and logged in! Sorry about the links instead of embedded pictures. I'm new. I made this green guy in free-crochet and it has a lavendar sachet in its belly.
The feet are corks.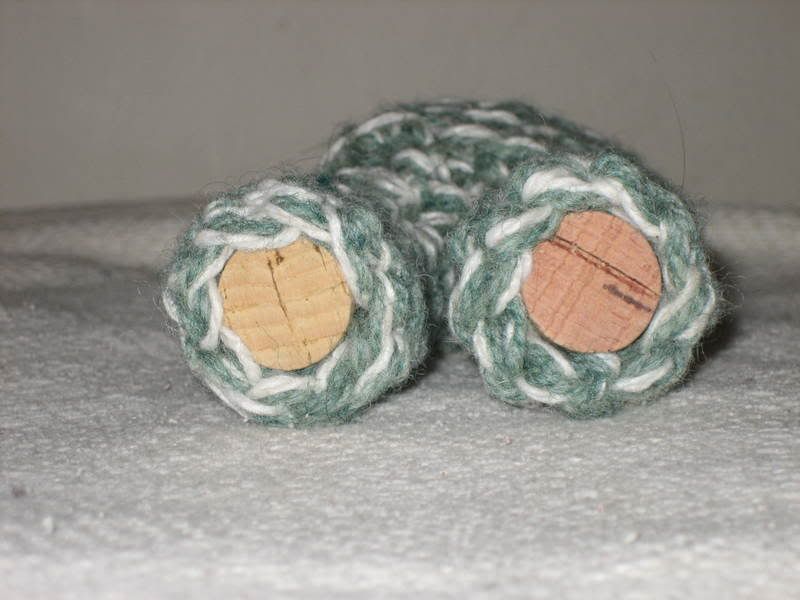 No arms, because clearly, those eyes are laser-shootin' eyes.
And here it is with two monsters I made a while ago guarding one of my 'M' shelves. The monsters are named Rocco and the Accountant.