I'm making 7 of these (but hopefully five) for my bridesmaids for my upcoming wedding. Not REALLY upcoming, but in about a year and a half.
I love Love LOVE the beads I used!! Just ones I found at Bead Harbor in Duluth. They're gorgeous and I love them. Can ya tell?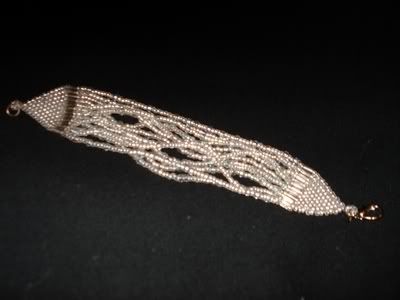 Lieing flat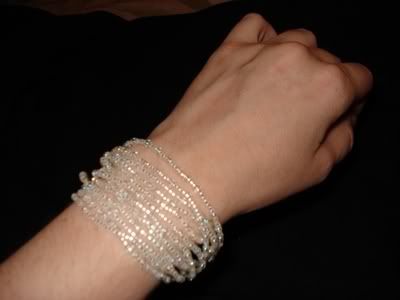 Action pic #1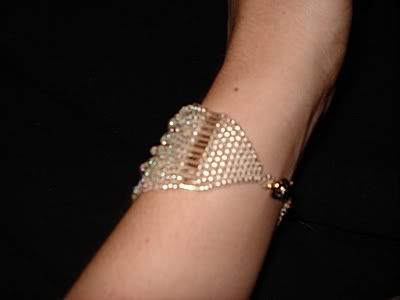 Decreasing brick stitch, bugle ladder and the lobster clasp.
I haven't done beading for years, so it was nice to get into it again. 1 down, 6 (hopefully 4) to go!!