Finally back from cheer camp (an odd thing for someone who's 8 months pregnant to do, I know) and I have goodies to post!!
A
- Attractive Bookmarks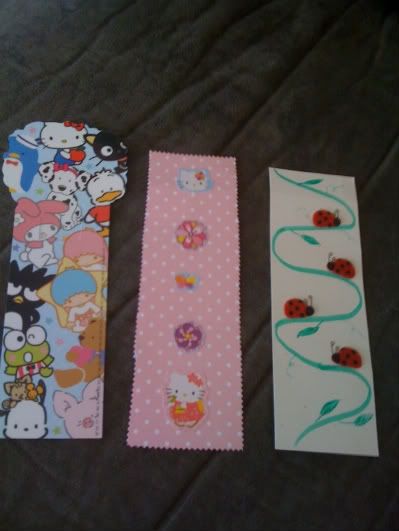 Karen got my love of Hello Kitty so well!! The one on the left isn't crafted, but the other two are. I just LOVE ladybugs too. Bookmarks are awesome because I usually have a ton of books "going" at the same time, and I use receipts as bookmarks, and then I can't find my page and it defeats the purpose
P
- Pink cloth & yarn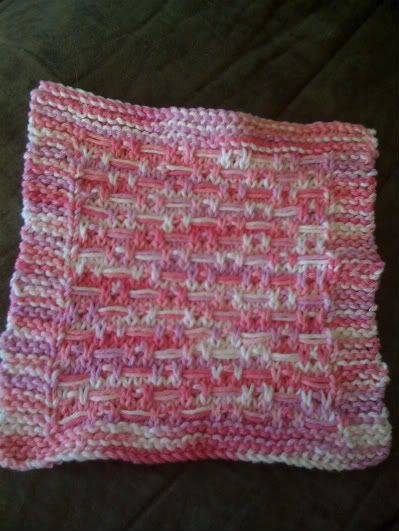 I love making dishcloths for others, but I had never made any for myself! Pink is my favorite color! (And as I am posting these pics, the mailman delivered another package with yummy alpaca yarn! Pink too!!)
R
-Round soap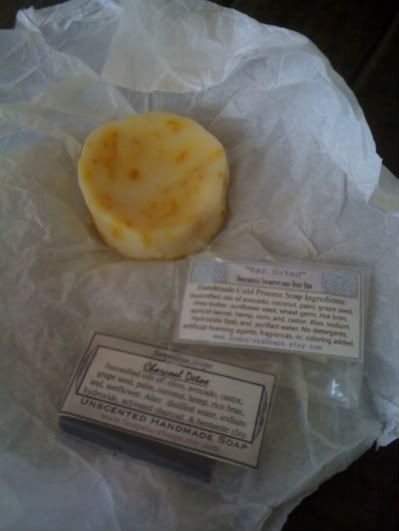 Plus 2 other natural soaps. I looove handmade/natural soaps, especially to use with the babies.
I
-Important craft supplies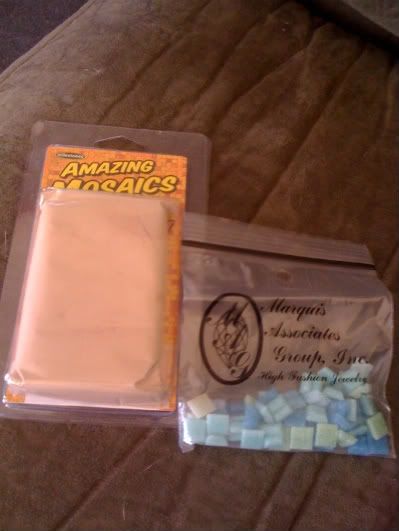 I just got into mosaics the last few months, so this is grout and some really great cool colored mosaic tiles. I have the PERFECT project for these too!!
L
-Leaf bookmark and pattern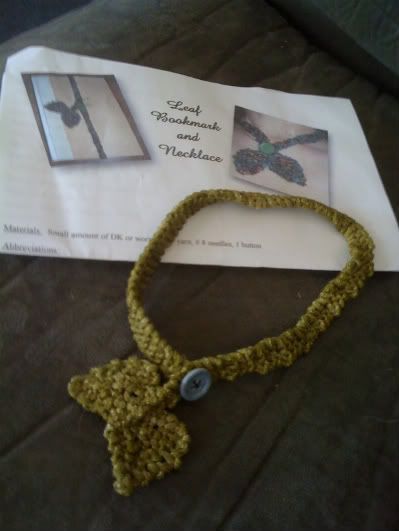 This is so cool, I've never seen anything like it before! It can be a bookmark or a necklace (or a headband!) and it's adjustable with a button. Thank you for including the pattern, I have a feeling I'll make lots of these for Christmas presents.
Extras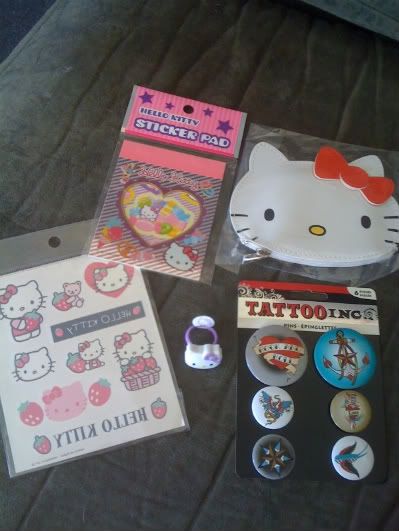 All kinds of Hello Kitty goodness! And cool tattoo themed buttons!
Thank you for being such a wonderful partner Kayrun!! It was so much fun to craft for you, and I LOVE everything that I got!! Thank you so much!!
Oh, here's a picture of the inside of the accordion book that I made for Kayrun. This was a project in my Psychology of Art class, where it was suggested that it could be used for the steps of recovery. I made my mom one with Bible verses in it. I just left this one blank on the inside: