I'm more a knitter than a sewer, so I'm pretty happy with how this turned out. It was a New Look pattern that I modified by adding buttons instead of a zipper and shorting the skirt by a good 4". The fabric is 100% cotton offcut I scored for $5, and there's enough left to make another dress in the next size up.
2 seconds before baby-vomit hit the dress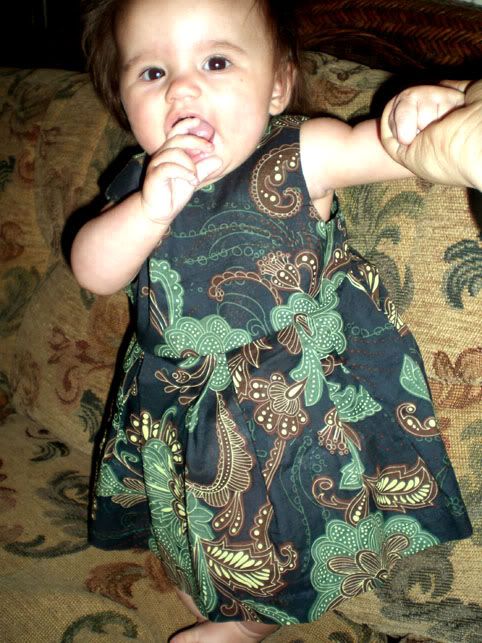 Look at my baldy spot!
Boy is it hard to take a clothing picture on a baby who can't sit up by herself yet. It is too big for her right now, but that works well because it's still winter here. It fits nicely over a white skivvy and pants, and she'll grow into it for summer I hope.