Now I feel like a real heel. I haven't sent yet, and I promised I'd send to LizzieMcGuire on Tuesday. Today I received a super beautiful swap package from tipassoi.
Look, beautiful christmas presents from my new swap friend: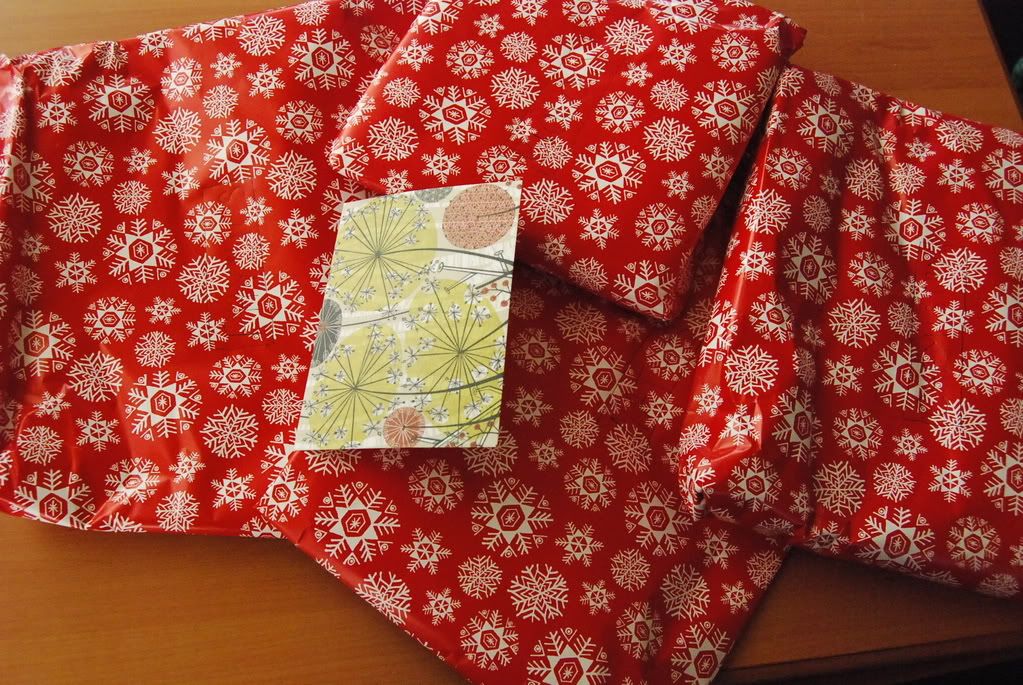 But who can wait until christmas when there's crafting swap goodness involved. Tipassoi made me 4 great things, each in a major discipline: mathematics, chemistry, physics and biology.
Mathematics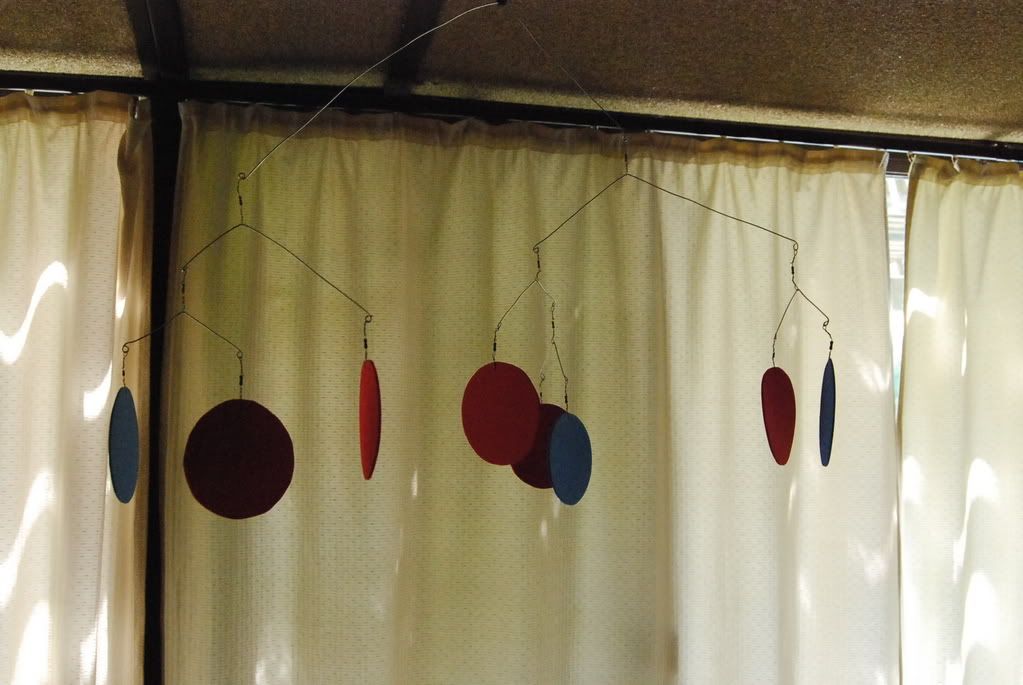 It's not the best photo, but if you look carefully, you'll see this mobile presents fibonacci numbers.
Biology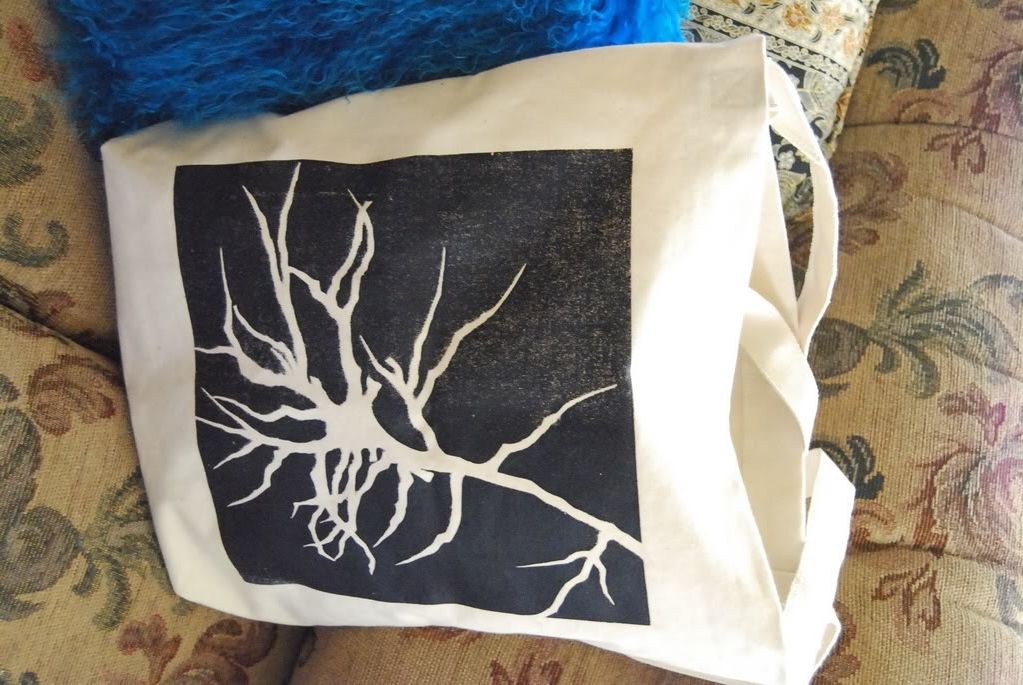 ooh, I've misplaced the card tipassoi gave explaining everything, but this is a really well made calico tote with roots of some kind screened onto it?
Physics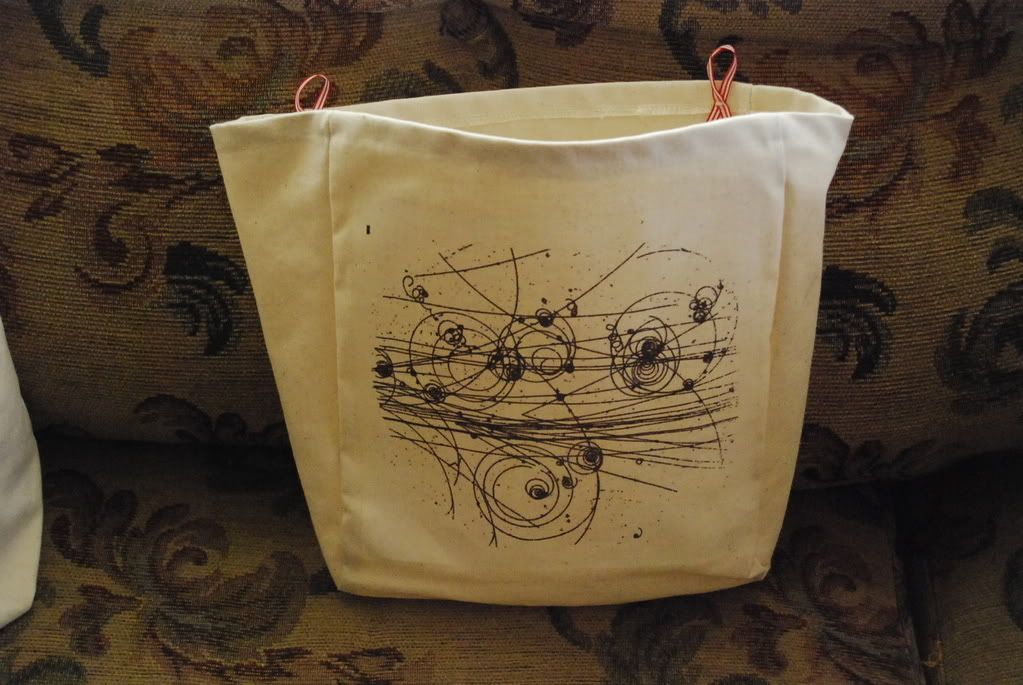 I asked for something to toss incoming mail into and tipassoi made this. She has printed a bubbletrail image of colliding subatomic particles onto the fabric and come up with this little mail bag to hang on the wall.
Chemistry
A patchwork hand embroidered periodic table. Made in lovely cotton flannel and a perfect weight for a summer blanket.
blanket action shot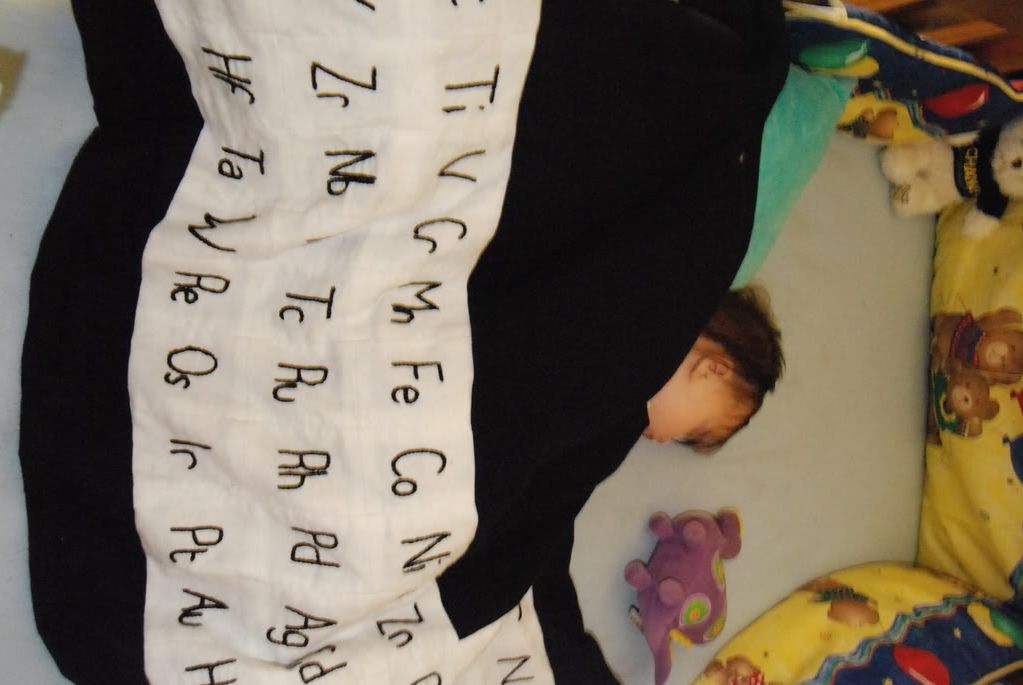 Thank you tipassoi, this was a great swap.

(LizzieM: I promise to finish up and post my crafty swap to you)