Hi All - i've been doing these for a little while now, and made up some instructions for a workshop i was teaching ... and i thought that i'd share with you all!
It's an easy and cheap loom to make, made from cardboard, straight pins, and duct tape, and makes a triangle scarf measuring about 34" x 34" x 48".
They take a few hours, but speed up once you've made a couple. The tutorials are written in PDF form, so please feel free to download and give them a try!
Building a Cardboard Triangle Loom
Weaving on a Cardboard Triangle Loom
Pictures ...
One of the shawls, on the spinning wheel (i take terrible pictures)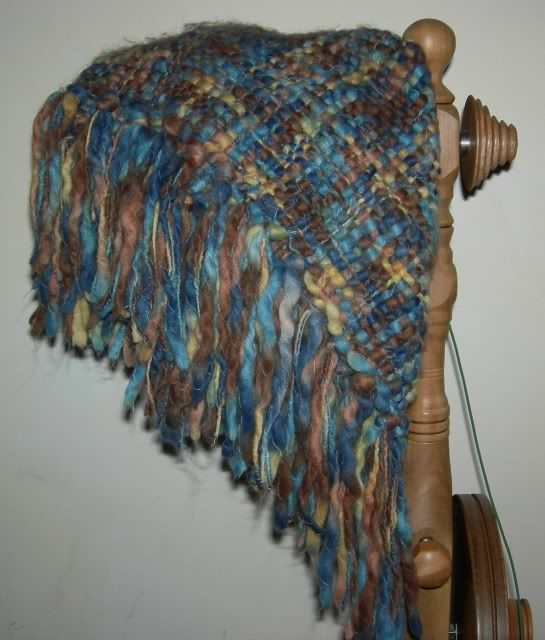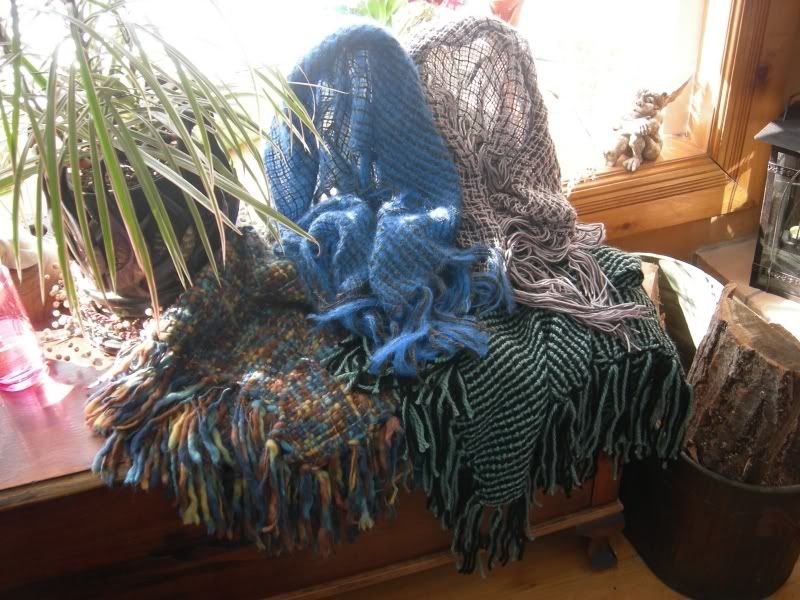 ... i've got more pictures somewhere, but just can't find them.
<edited to replace two end pictures with the group shot pictures of several scarves
>