alright, me and my roommate decided to decorate this year in a hawaiian theme. this was an awesome idea except that normal red stockings just would fit. what to do? well, make your own of course!
i bought hawaiian shirts from goodwill for $7 each, used an unwanted white t-shirt for the lining, and a strip of craft fur for the trim. i'm in the process of finishing the second one but i finished hers and here it is: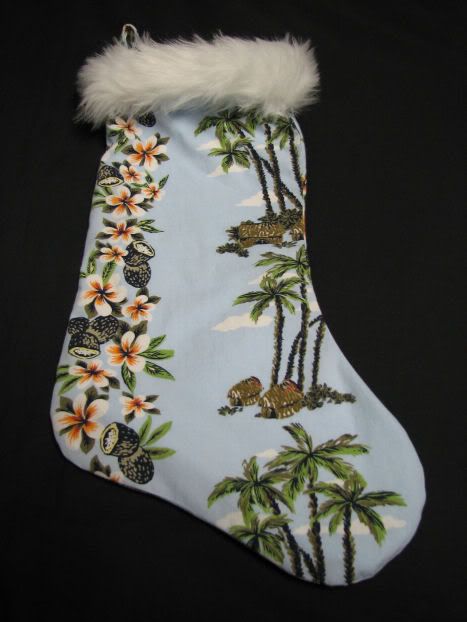 because of the angle it looks like the bottom is really wide but i assure you it's just the angle.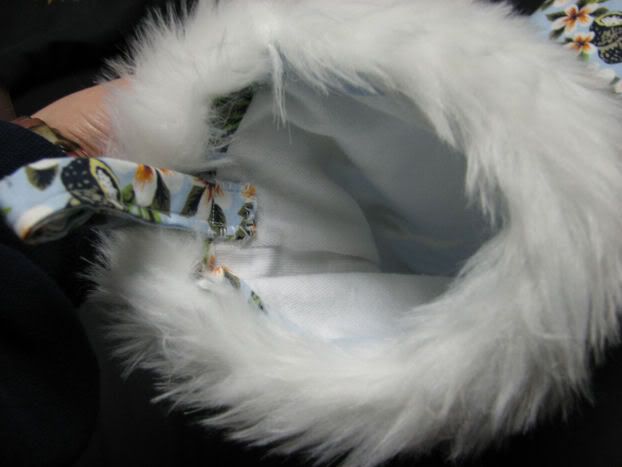 as you can see the lining is just a white t-shirt
i can tell you that hand sewing that fur stuff was a pain because i couldn't see my needle in all the fluff! i stabbed myself numerous times and actually got blood on the fur... shhh, don't tell my roommate. lol