My best friend knits and crochets and loves all things halloween, so what better to make her than a halloween-y needle roll!?!
I got all the fabric for 30% off at Jo-Anns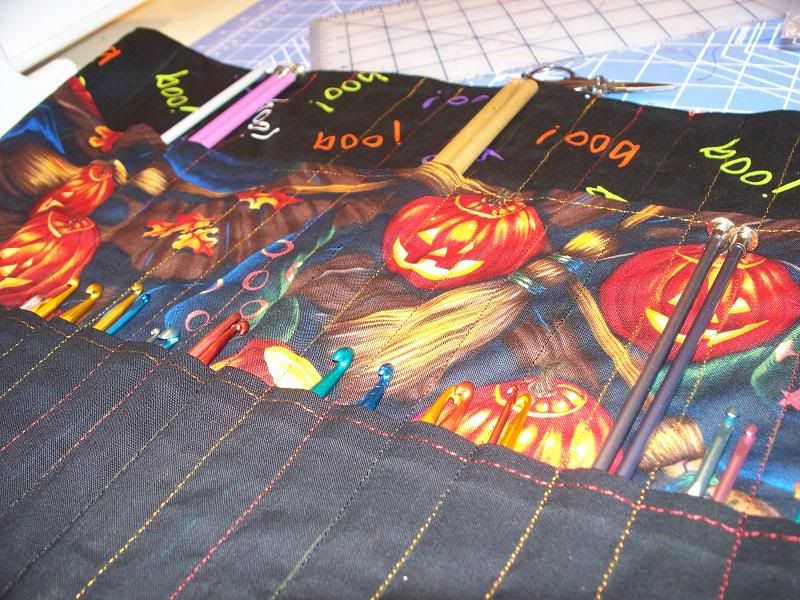 The thread is color variegating!
Close up of the fabric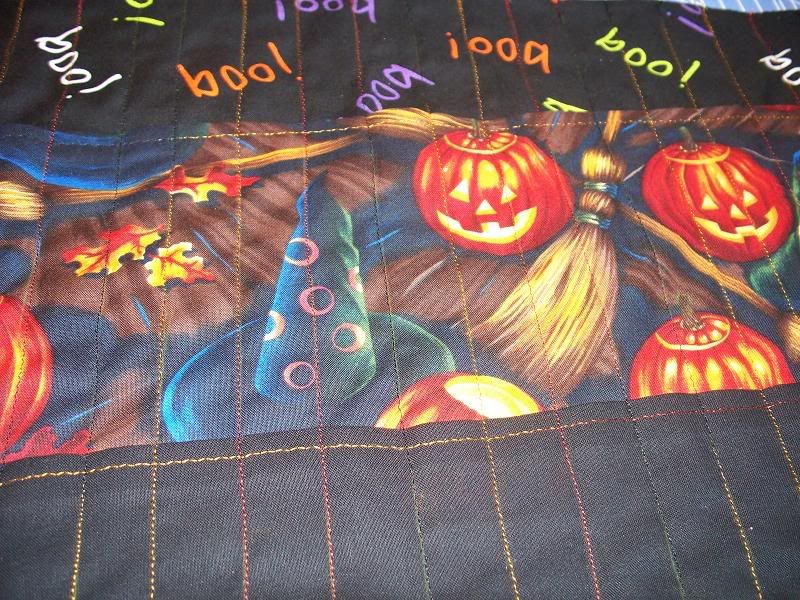 She adored it, I was so happy with her reaction, it was like getting a present myself!