Everyone's tattoos are so cool! Here are the pictures of mine:
The first is a dove of peace, which my mom, myself, and my two younger sisters got done in Hawaii last summer. It was done by Steve of Rainbow Falls tattoo in Kona. It is very special to us that we all have the same tattoo. The dove is holding a plumeria, which is the flower of hawaii, to symbolize our trip and when we got it done. I love that we all have the same tattoo!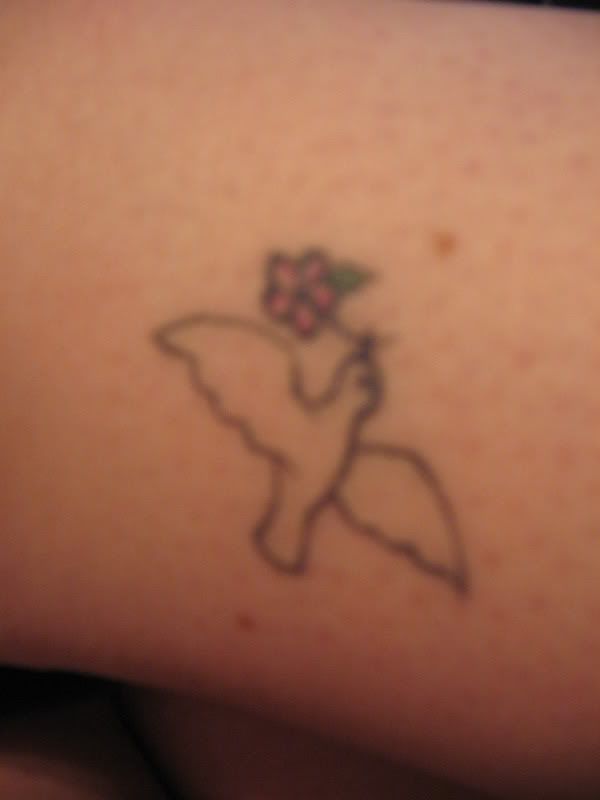 This is my newest one, which I just got done a few weeks ago. My best buddy and I got the same tattoo only in different colors (her's is purple and pink). It is two cherry blossoms (which I LOVE). This one was done by Roger at Action tattoo in Yorba Linda, CA. He is quick and very very good. Also very reasonable.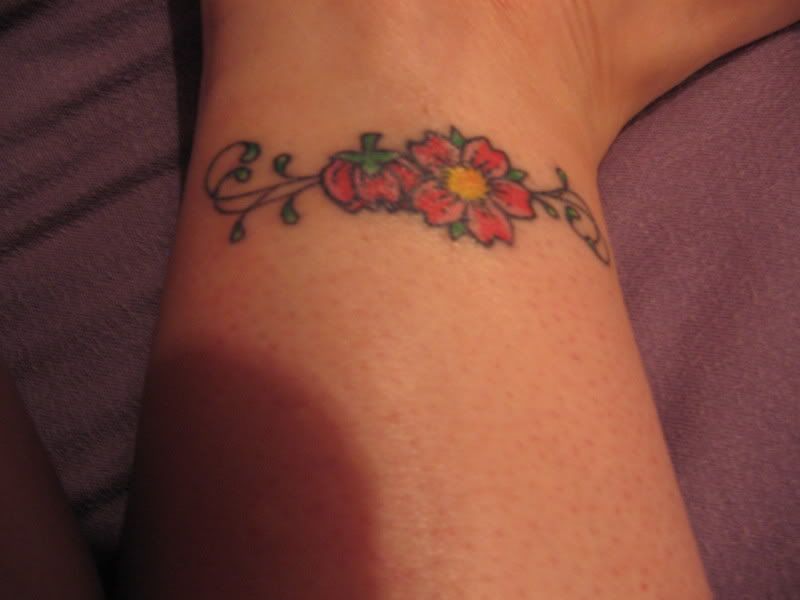 Can't wait to get more, I think I am addicted. Maybe a backpiece next