Painted Sparrow listed reindeer as one of her themes. My parents sort of have a Christmas year round decorating theme (and entire room of Department 56 village, the mantle is covered with nutcrackers, etc), so this theme really caught my eye.
85%confusion listed birds and vintage books. I bought a biology textbook from 1964, and tested a few different techniques (tea dyeing was a horrible failure, the paper is glossy and wouldn't pick up the browns) before deciding on this.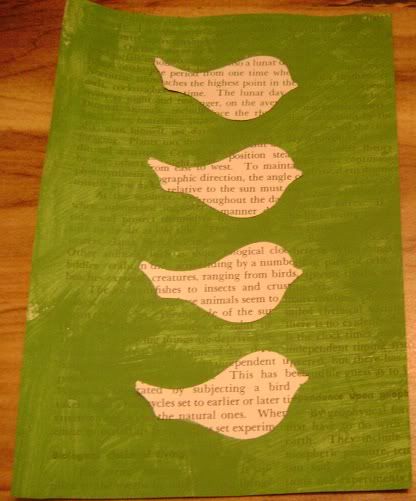 I really hope at some point they get there!