Finally I have ventured back to these after a . . . let's say
unfortunate
incident in my youth where I left the record in the oven for several minutes, and then tried to fix it by running it under cold water. Yeah . . . not so bright. But now I was making a ton of record album journals and decided to hop back in the saddle. And it worked so great!
This is a tiny children's record. It came with an ABC book. It is Disney; I have no powers against it.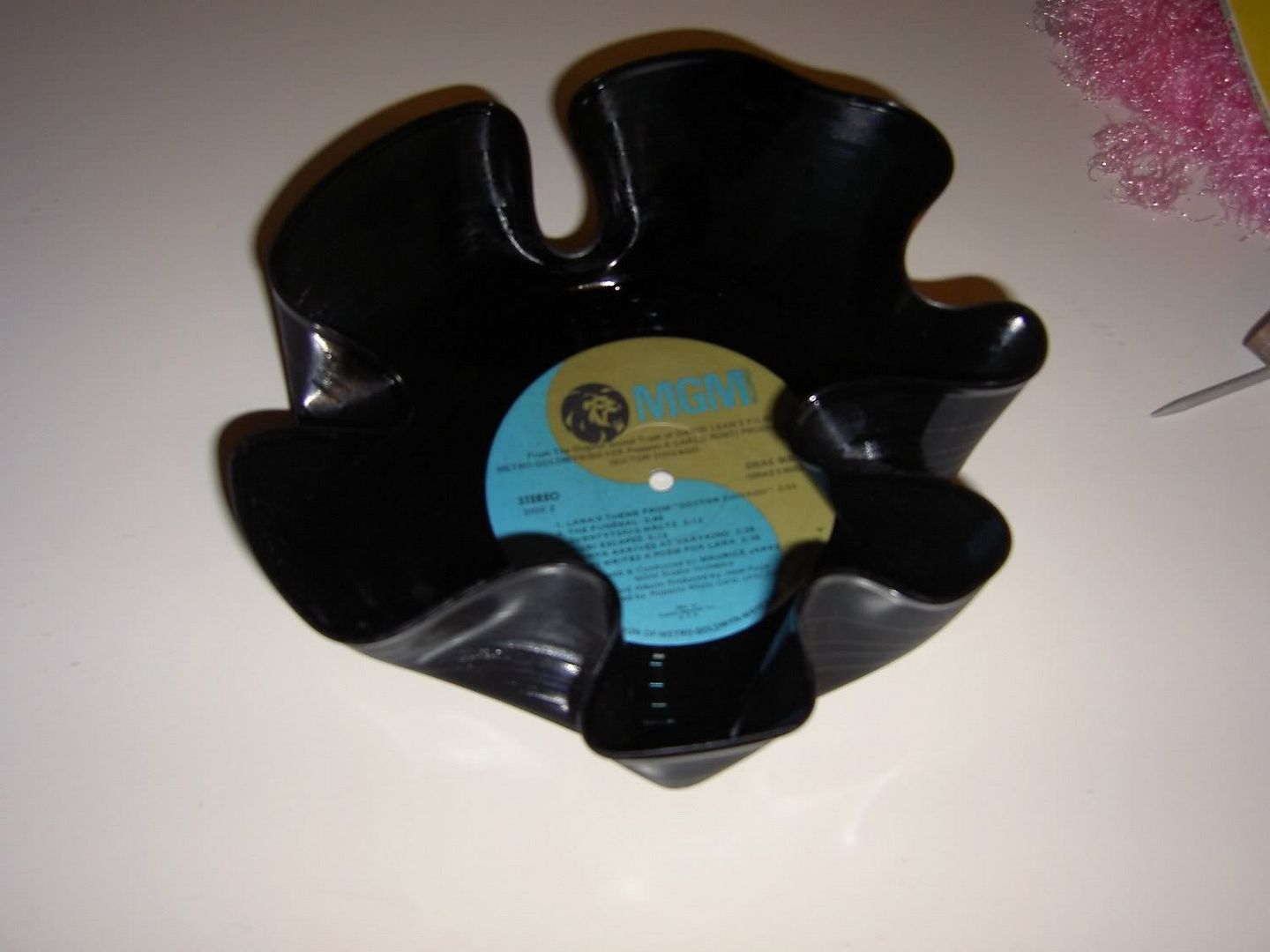 This was my first one. I'm not so hot about the shaping but it'll do.