I received from sharc, in Florida!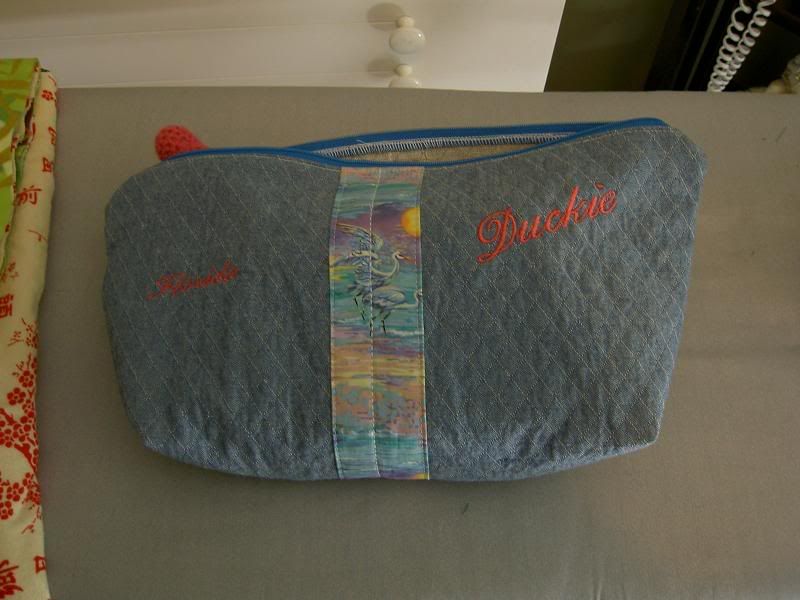 Here's the bag with all the goodies. In case you can't see, "Florida" has been (machine?) embroidered on the left, and "Duckie" on the right, with an intriguing pink object sticking out of the bag...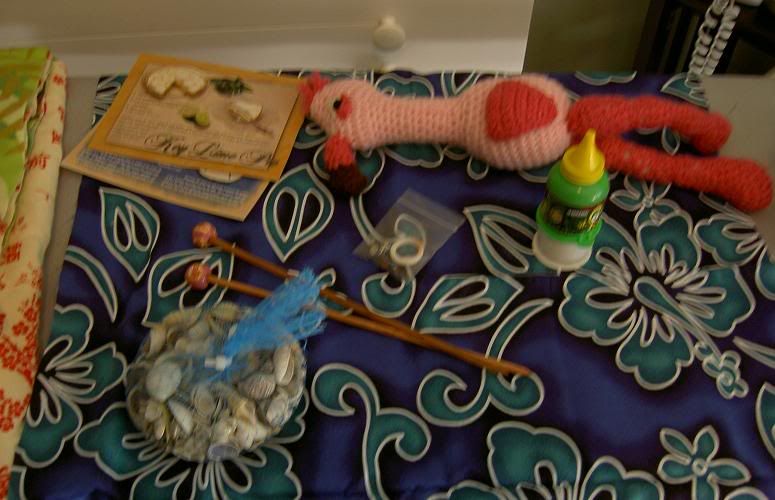 Here's everything inside! Sorry about the blur. Clockwise from top left, it's:
two postcards, one about sand dollars and the other with a key lime pie recipe (yum yum yum!)
a crocheted flamingo!!!
tamarind-flavoured candy
a bag of stitch markers - I already have the pink peace one on a pair of socks I'm knitting right now
knitting needles with cool tropical clay ends
a bag of shells
Thanks, sharc!