First, I must say, the YOGA QUEEFER, that was utterly hilarious! I've queefed during yoga too, but usually only my husband is around. We both die laughing!
Secondly, I have received lots of secrets over the past several days. Here we go....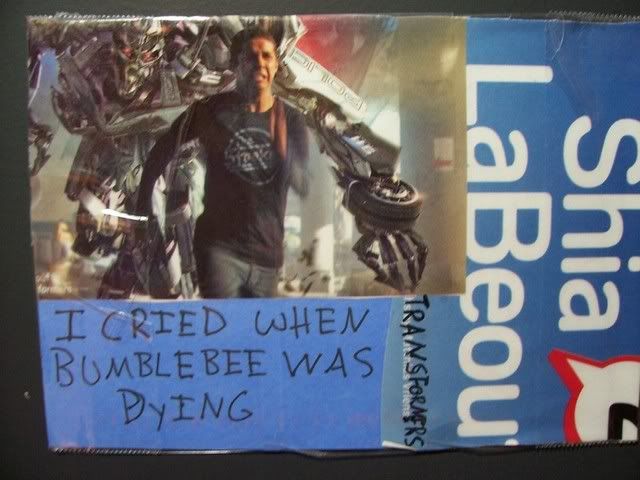 I cried when Bumblebee was dying. (Shia LaBeouf/Transformers)
I did too!!! My husband thinks I'm nuts for the things I cry over.
I loved this!
My friend's baby girl is dying... and I am not there for her because I am afraid of getting too close.
I wish it would end soon now.
This one made me really sad. I hope you can find it within yourself to be there for your friend during this difficult time. Don't be afraid of your feelings; they are normal and healthy. I'm sure you are and will feel pain, and your friend definitely will as well. It might help your friend to know that someone else feels the hurt and is affected by her daughter's sickness; that she is not alone. Whatever the situation, I hope you and your friend are able to heal and that a miracle happens for her baby girl.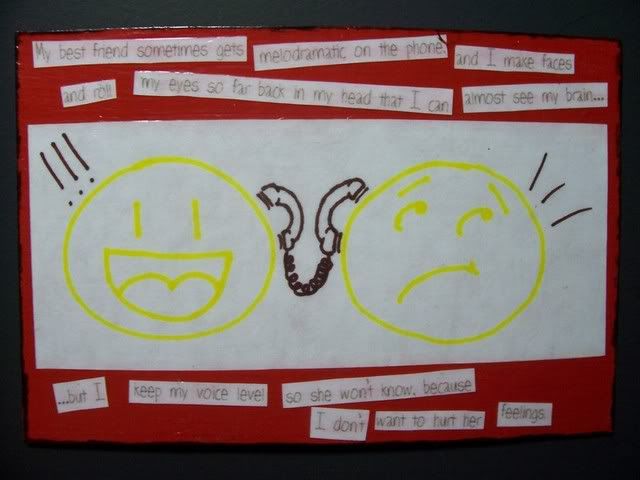 My best friend sometimes gets melodramatic on the phone and I make faces and roll my eyes so far back in my head that I can almost see my brain...but I keep my voice level so she won't know because I don't want to hurt her feelings.
You aren't alone here! I think we've all done this on the phone... it annoys me when I do it, but I'm so afraid of not being "polite" and a good listener.
I attempted suicide at 13. 12 years later, I have never been happier. I am so happy I failed.
This card made me both happy and sad at the same time. I am SO glad you didn't succeed, but I was upset that you had such a rough time then. I am glad things are brighter and happier for you now. I am the same age as you, so that really struck home... how much I would have missed in my life in these past 12 years.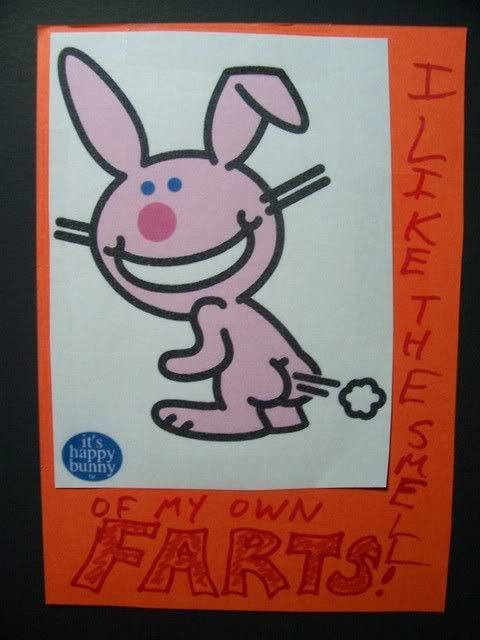 I like the smell of my own FARTS!
Hahaha... I LOVE this! I, too, don't necessarily dislike my own "aroma"! hahaha!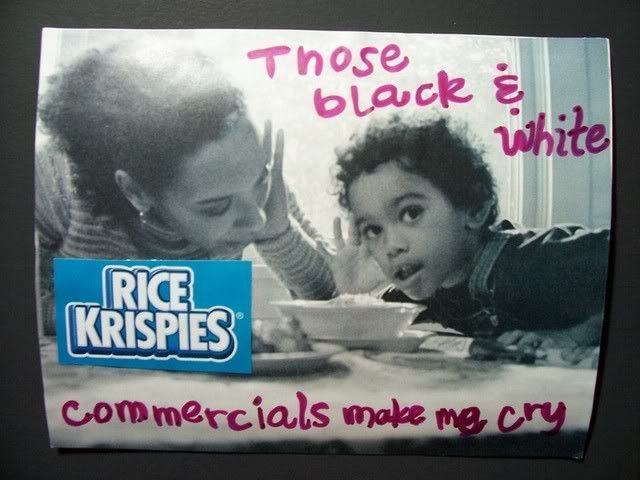 Those black & white commercials make me cry.
I'm a sucker for a good cry as well... It help release all kinds of emotion! I think its great!
We have a winner! (I'm taking my expired prescription). ZOLOFT: dulls family relations, gives out of body experience, still feel kind of crazy. NO ZOLOFT: makes me deal with family, mind games aren't from a pill, doesn't aid weight loss, still crazy, not the good kind
Sender, not knowing your particular situation and circumstances, I hope that the Zoloft is helping you (it sounds that way!). I'm glad you were able to figure out a solution!!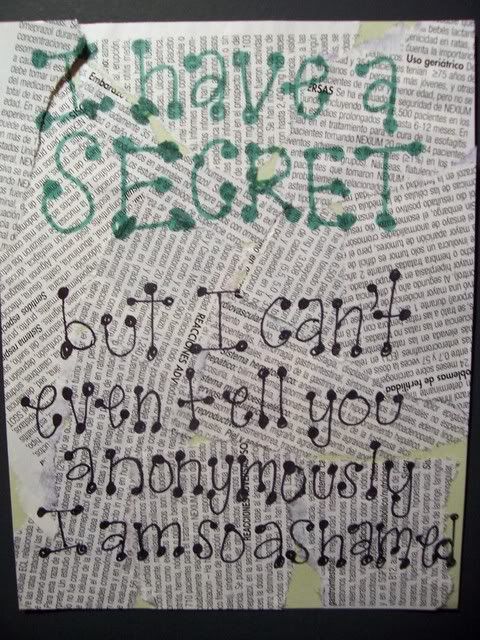 I have a SECRET but I can't even tell you anonymously, I am so ashamed.
That's ok... releasing this "secret" in and of itself is hopefully helping you deal with your true secret. Maybe someday, you'll find the need/desire to get things off your chest, but if not, hopefully this process has helped you nonetheless.
Thank you all for sharing your wonderful secrets with me and the Craftster community! Therapy at its best!