My friend is getting married in June and in an attempt to keep the chill at bay I knitted myself a shawl. I used big needles because I'm a slow knitter and kept it simple. I just made it up as I went along and while I like it, I wish I had checked out some patterns first. To give it some extra length I crocheted a border on it.
Here it is with the skirt that I will wear. It actually goes rather nicely but my camera has done funny things to the colours. The dark pink isn't quite so dark and the light pink in between isn't quite so dark.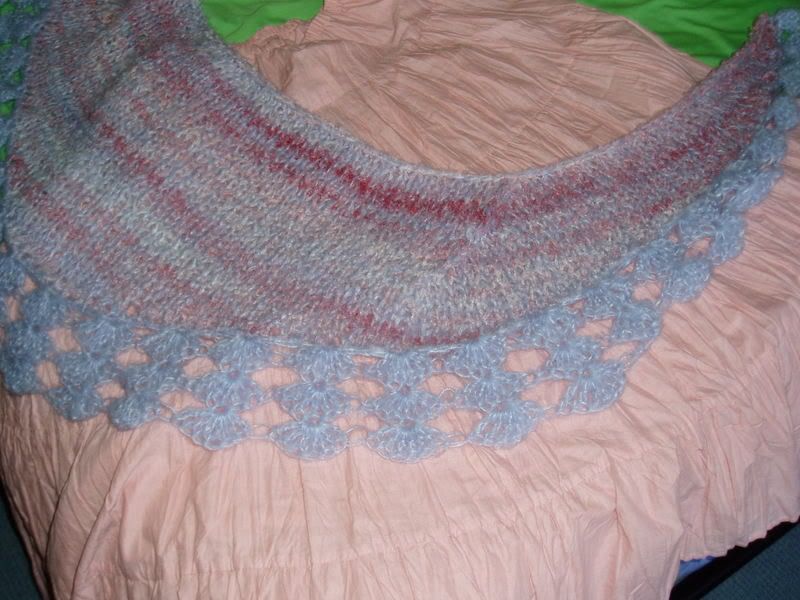 Here it is laid out flat. The first thing I thought of when I saw it like this was a bib but hopefully I won't make a mess on the day!
Now I've just got to decide how to wear it...