I have two friends celebrating birthdays this week and needed something quick and small to post to them. Enter the Knitted Trims book that I got for my own birthday and I've knitted them each a headband. They both tie at the back with a crocheted cord.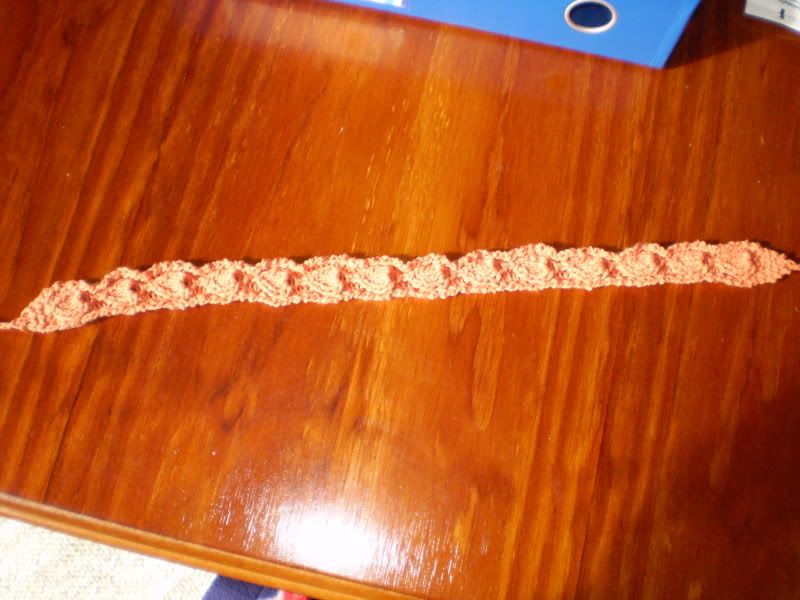 The first is knitted in two strands of cotton. The pattern is called Bud and Leaf, but I only see the leaf...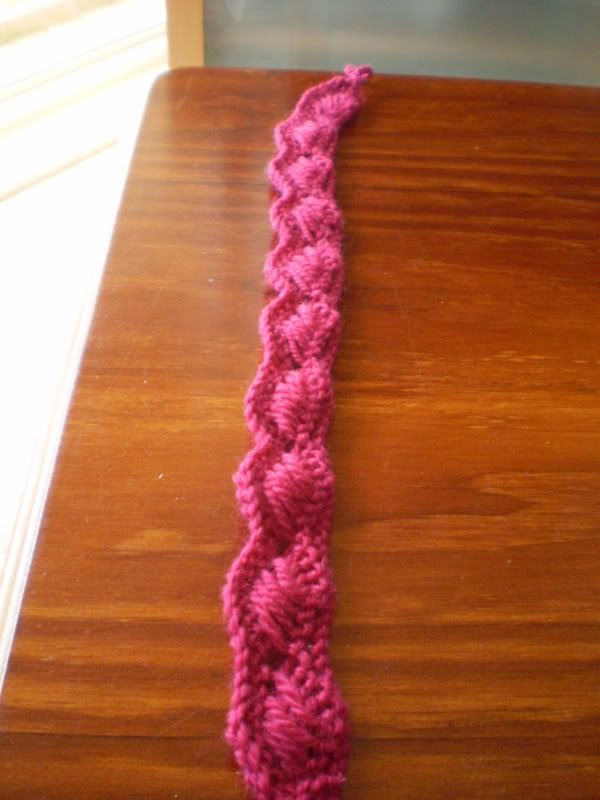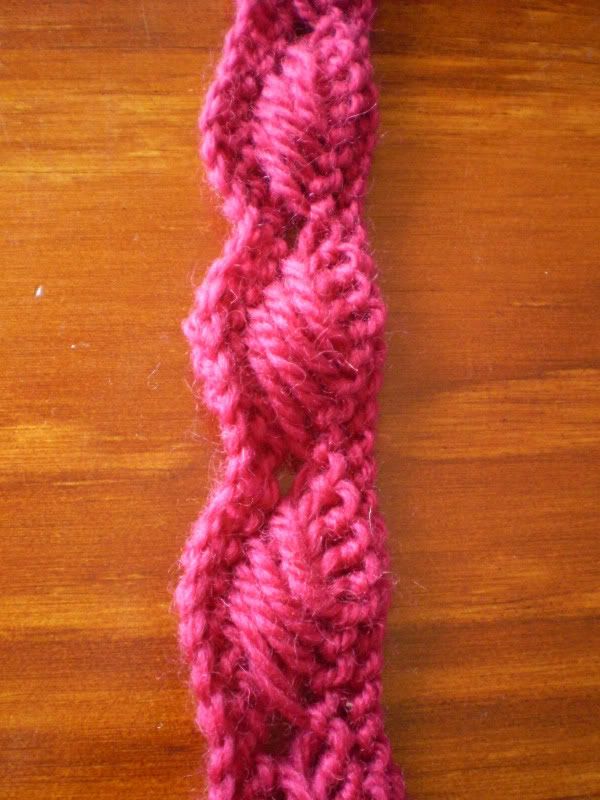 The second is knitted in 8 ply wool.
What do you think? Would you wear them?