I've been meaning to make one of these for a while. I had an old one, but it was made from synthetic fabric, so it didn't breathe and I got rashes on my face - not ideal! Added to that, the elastic was all stretched and useless. I had planned to use a pattern in a post on this board but when I went to make it the other day I realised I didn't have access to a printer, so I just traced my old one.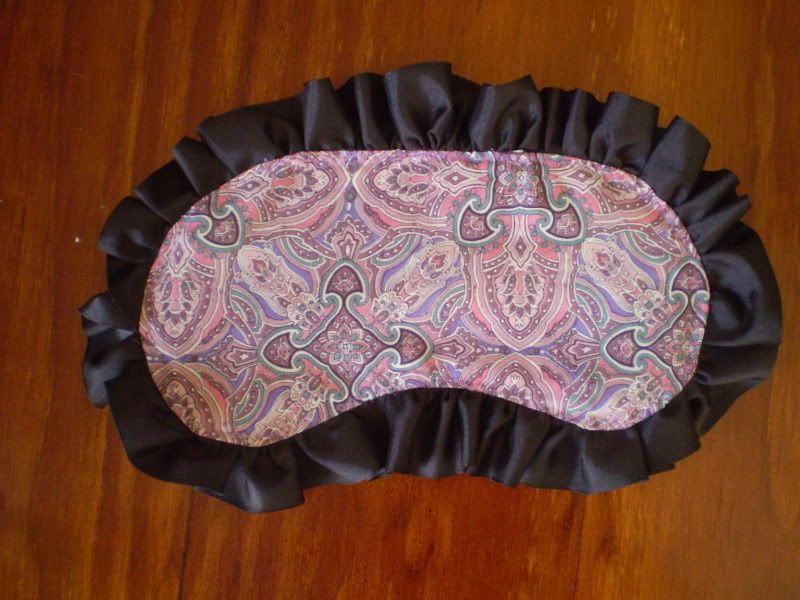 I was given the patterned fabric by my great aunt. I'm not a huge fan of it but wanted to use it. And besides - I don't have to look at it! I suspect it'll grow on me. The patterned stuff is cotton and there's two layers of black cotton homespun in the back.
I added the ruffle as extra protection to keep out any light trying to sneak in around the sides.
Due to my previous experience with dodgy elastic, I thought I'd get a bit clever and attach little ribbon loops to the back to thread the elastic through.
That way if the elastic stretches it's simple to either shorten the elastic or add a new bit of elastic and not have to throw the whole thing out.
And thus ends my first post to the Bath and Beauty board!