Hello all,
This stuff was suppose to go out in a swap but I misplaced it and just found it today. So I thought I would at least share them with all of you. enjoy!
These are my fave
and these are cats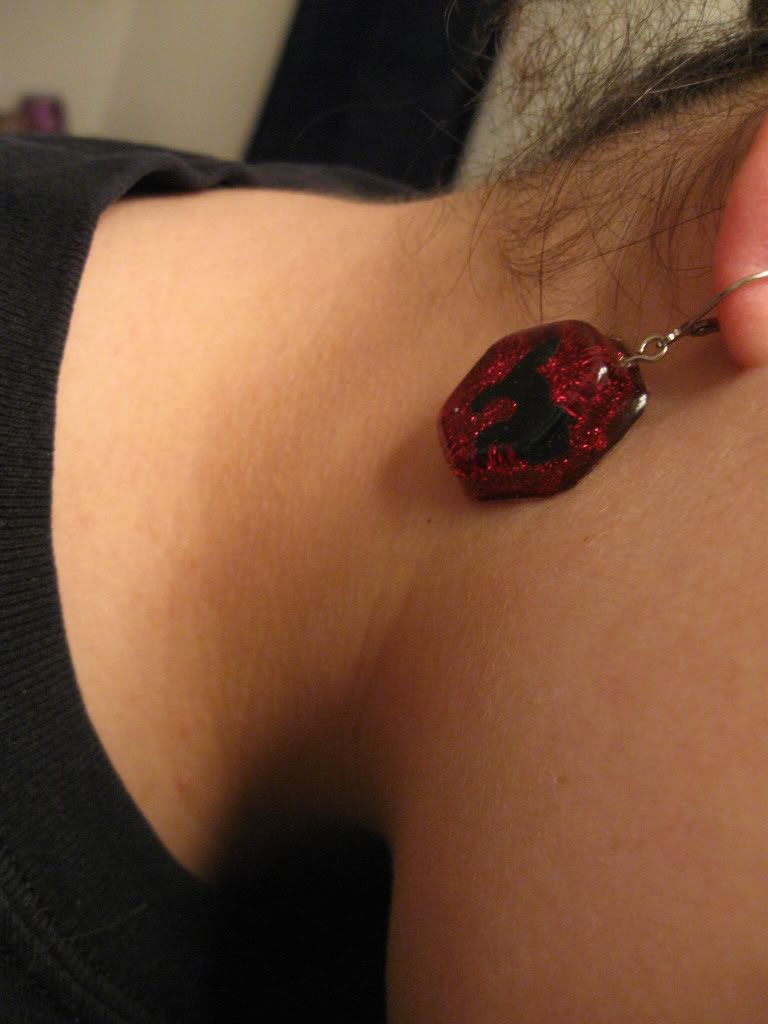 Spiders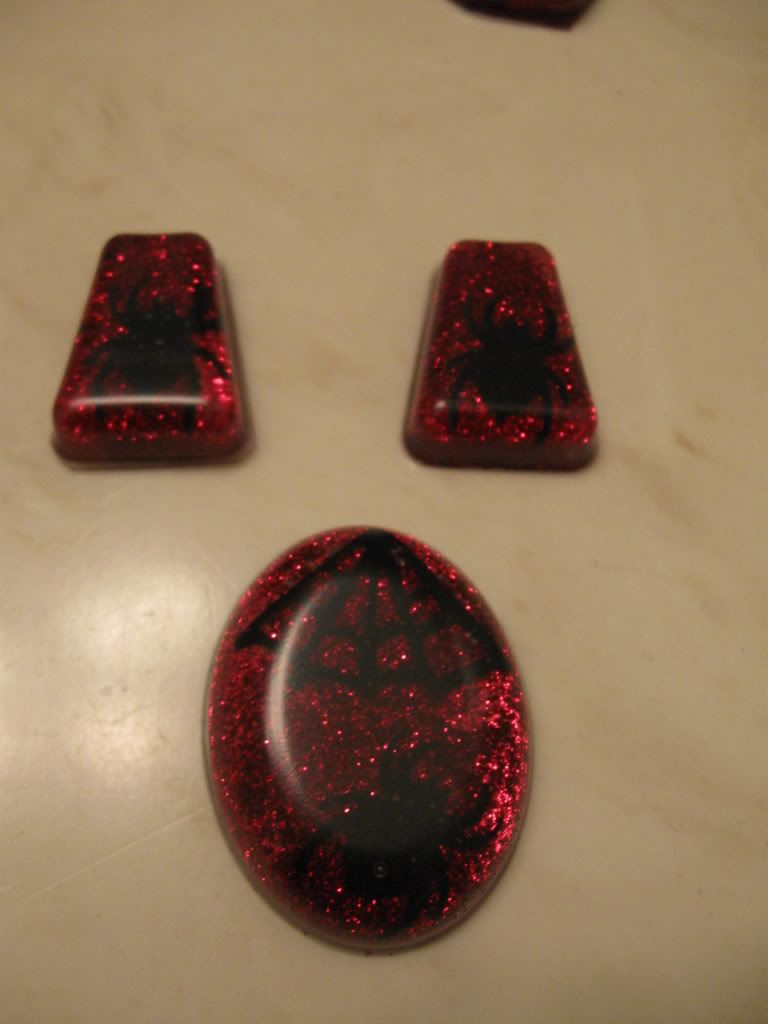 witch hat and bones
and Bats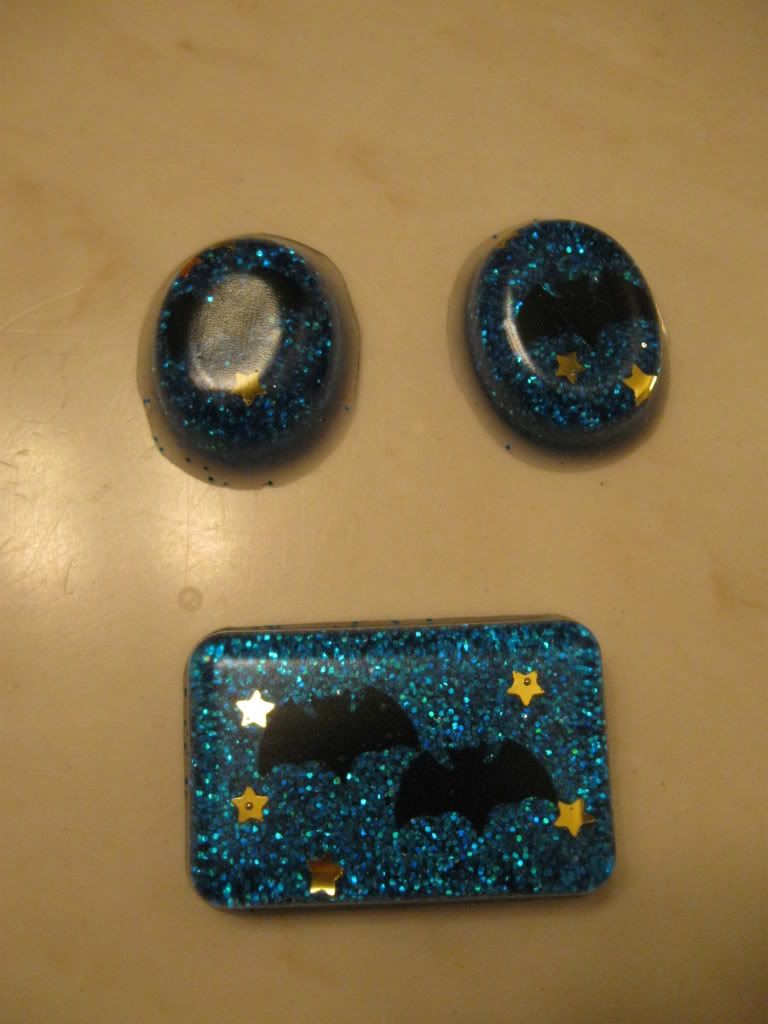 and Skulls and Bones. I am really proud of this set I think it turned out well.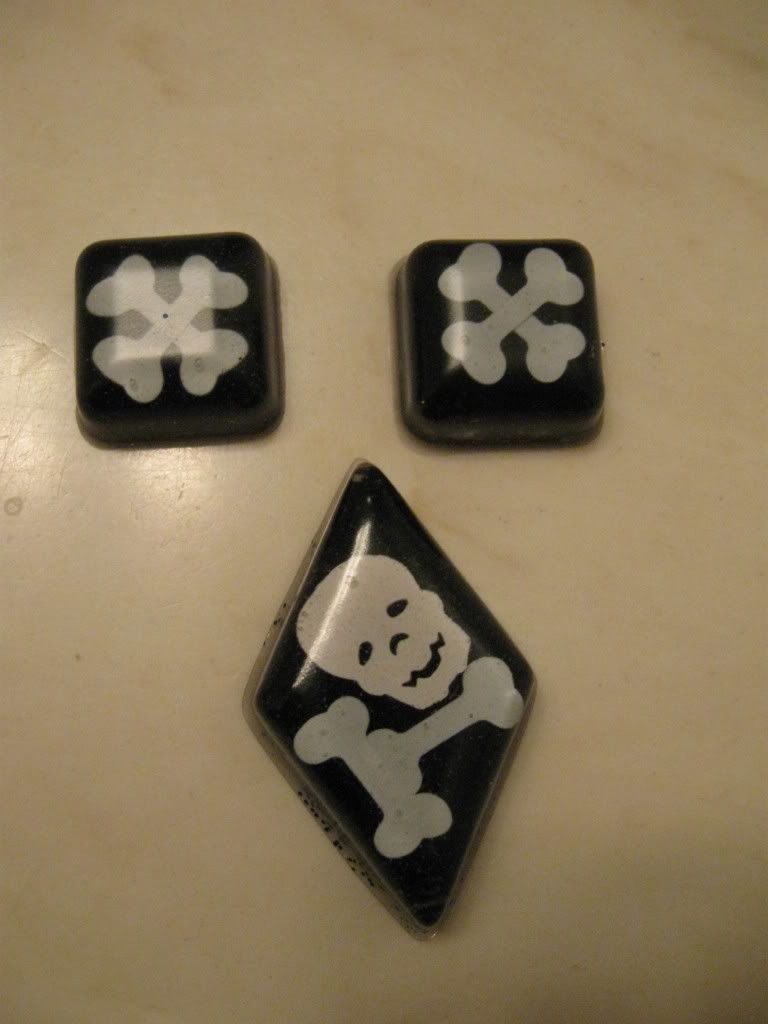 I used Martha Strewart craft glitter and it works really well. I recommend it.