I got my package from irasema this weekend.
First I got a poppett!!! I named her Willow and shes already making friends...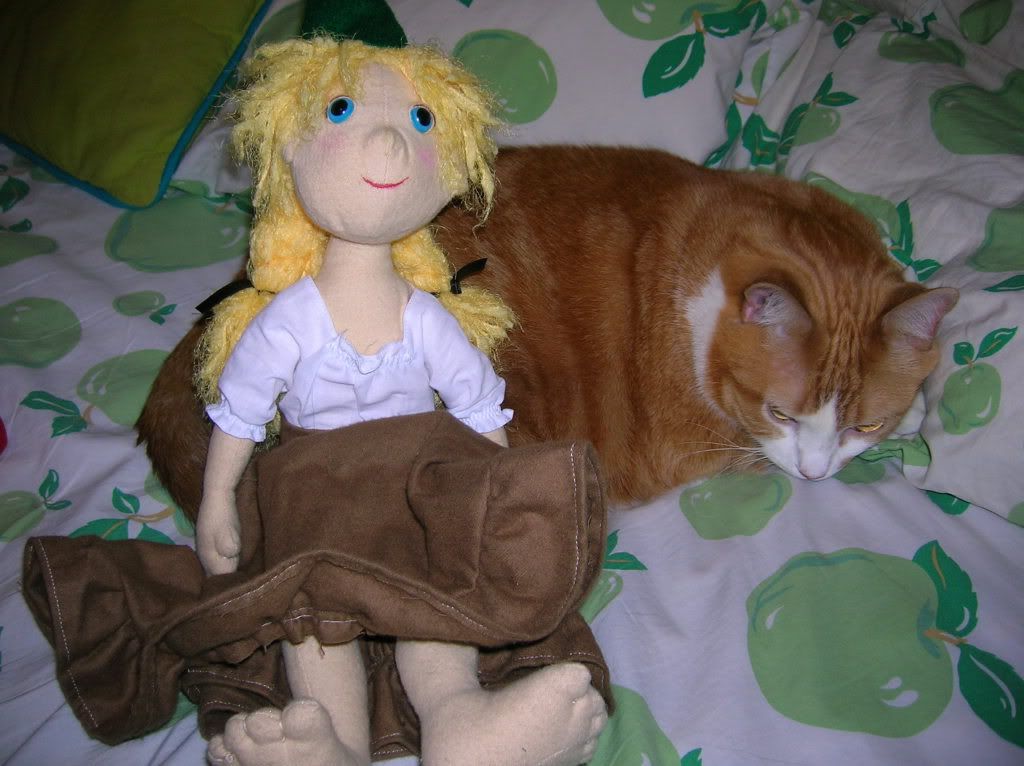 Then I got a Gnome notebook because irasema knows I am college student and always taking notes.
I always got really wonderful notes cards and little Gnome tags.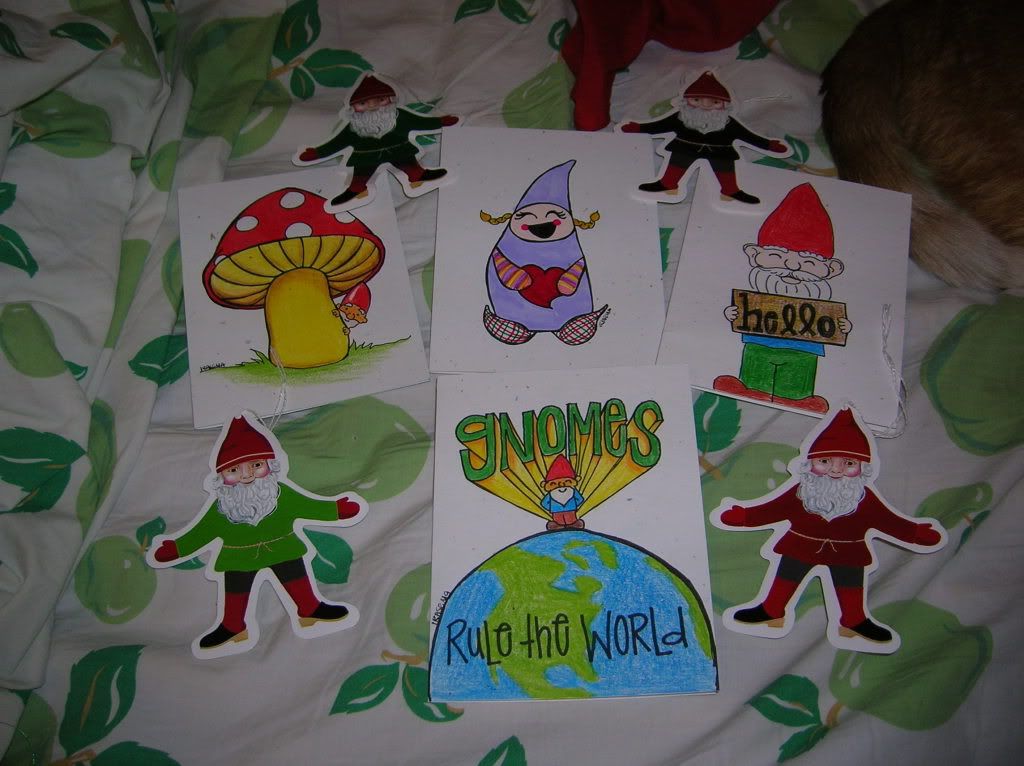 Since I am living in a dorm, Irasema make me Gnome bowls and cups which is awesome cause I try not to use paper cups and bowls.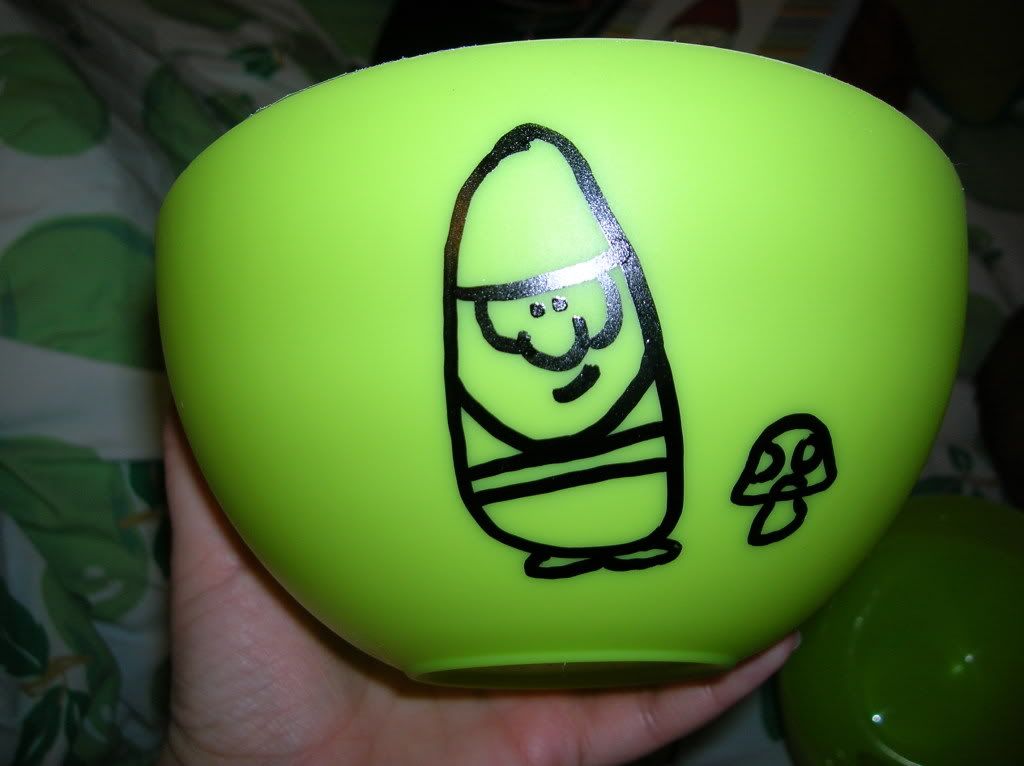 I also got a set of earrings and a necklace with a little gnome on it but my camera could get good photos of them.
Everything is great!