Hey everyone,
I totally got spoiled by Spookshowbaby. Check it out:
That a shot of everything. I love my stocking. It's got skulls but its holiday themed so its perfect.
This is all the Owl themed stuff. I wore the domino pendent the day I got it and everyone loved it. And i love the felt owl, she is soo pretty.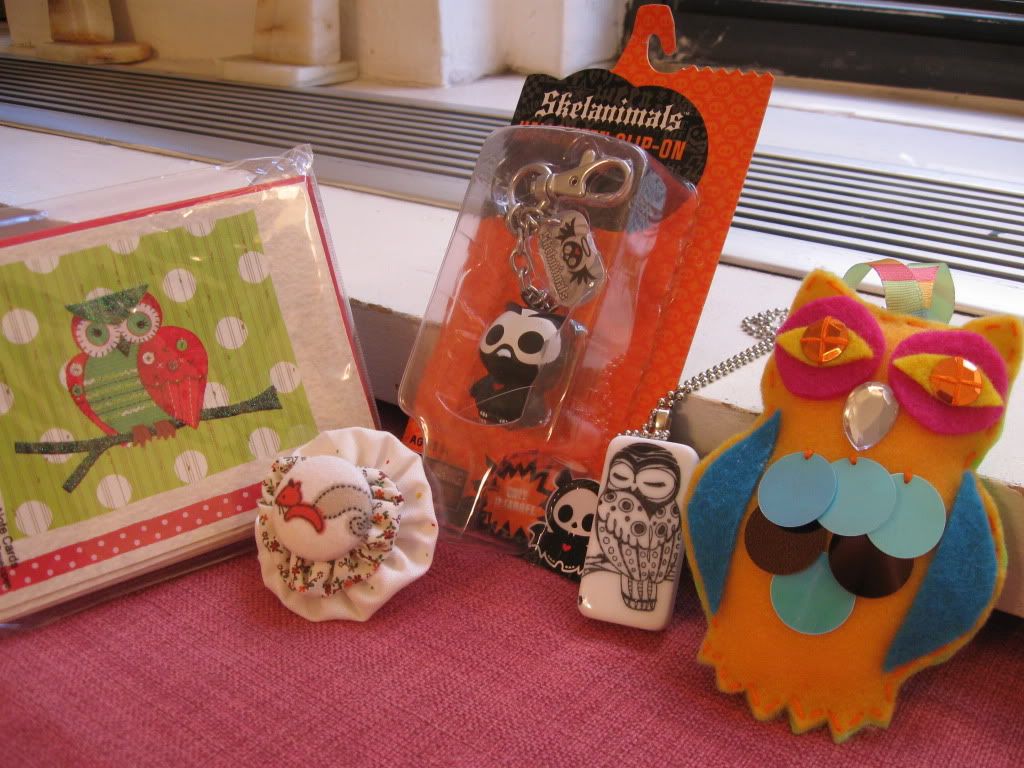 I really like this little close pin girl. The detail on this is amazing.
Here is a close up on my stocking.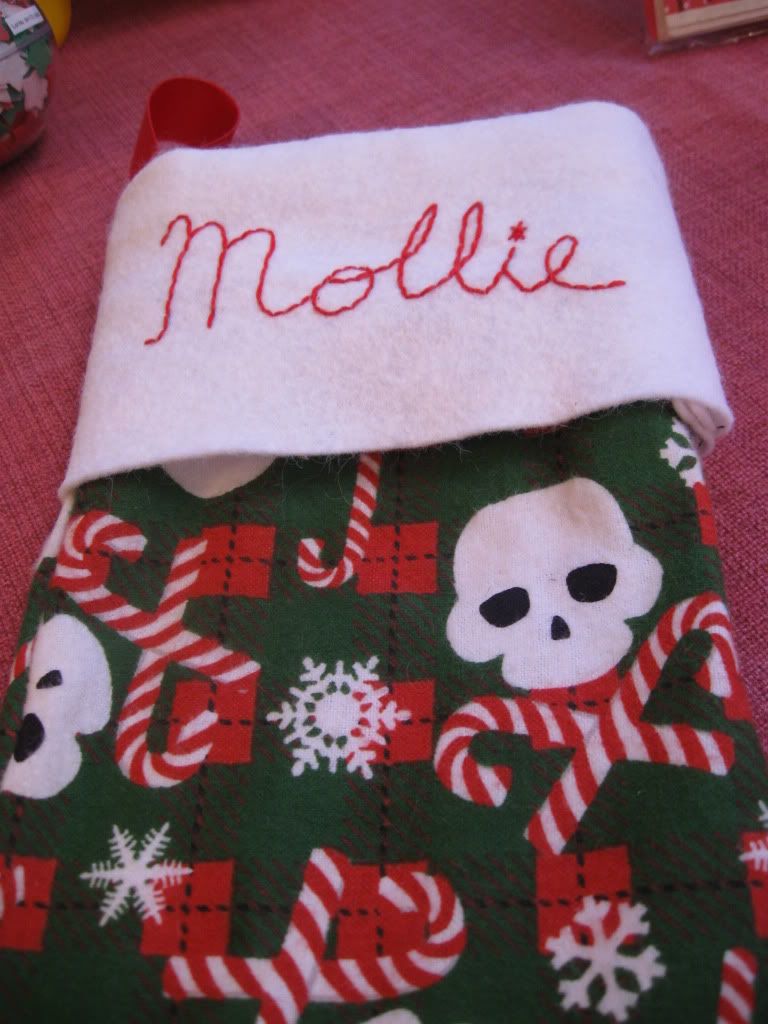 This is the scarf that makes me think of candy.
And here is the other fun stuff that was included. A raindeer duck, some magnets, a grow your own abominable snow monster, coasters and bath confetti.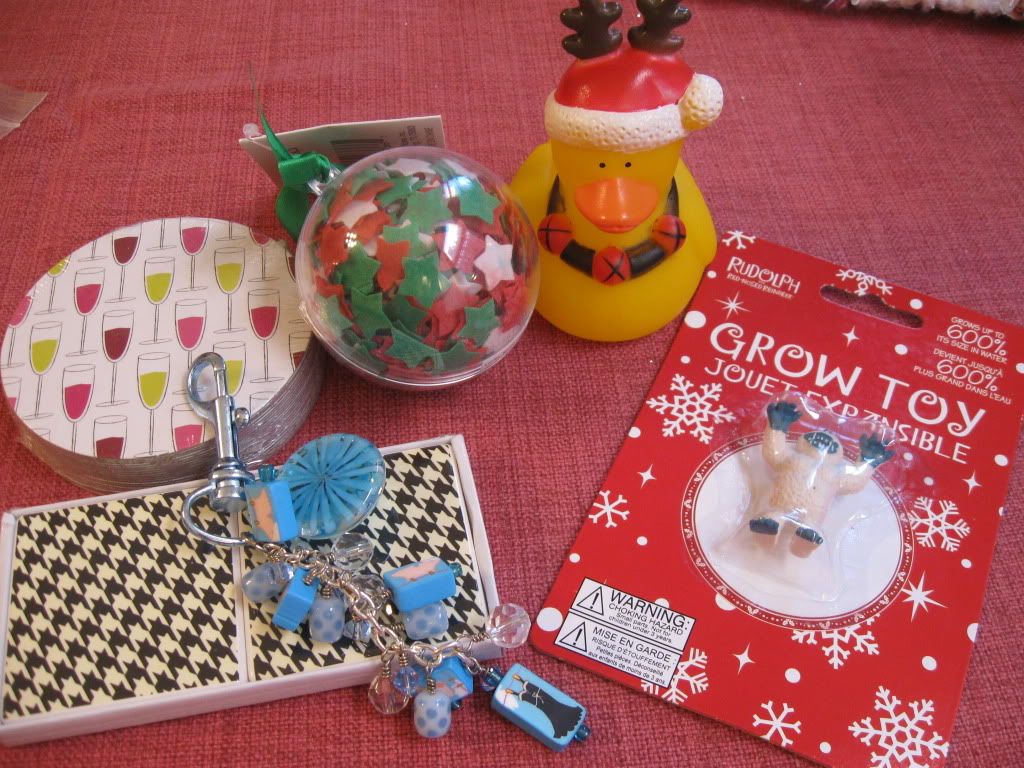 Thanks Spookshowbaby. Everything is awesome.