hey! i looove those wings.
now...on to my tattoo. I just got this a week or so ago...it's on my foot. i pretty much love it. I've always be obsessed with nature and birds and things...so that's why i chose the design. I drew it up myself...the only main difference from my drawing and the actual tat is that my artist changed the tree a bit because i sort of suck at drawing trees. haha
anyway...here it is. this was taken the day after...so it's still red-ish and it's shiny from the ointment stuff i put on it...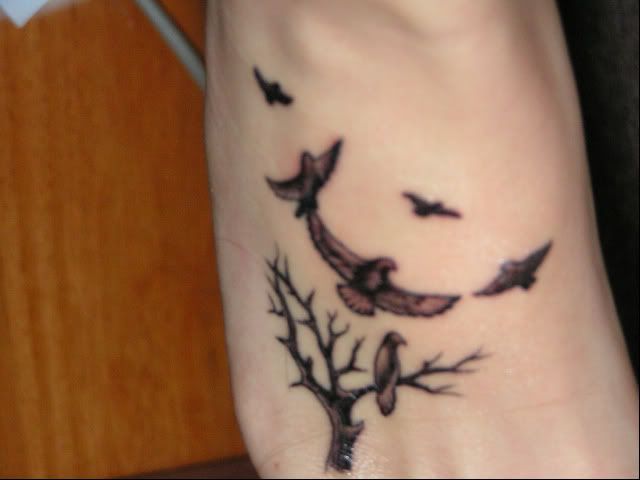 tell me what you guys think!