Hi Everyone, newb here. I just wanted to post something I did last weekend that I'm wicked proud of! DH and I just got a new bed with new bedding as well. I have been unable to decorate until we got things situated. I finally got to create something for over the bed.
Dh is a stickler for "boring" colors so I was trying to jazz up the room a bit.
I took 8 5x7 canvases, 2 yards of microfiber fabric, cotton batting, buttons and a staple gun.
After assembling it, I mounted them all on a piece of cardboard instead of hanging 8 seperate canvases (i'm horrible at spacing anyways)
This is how it turned out!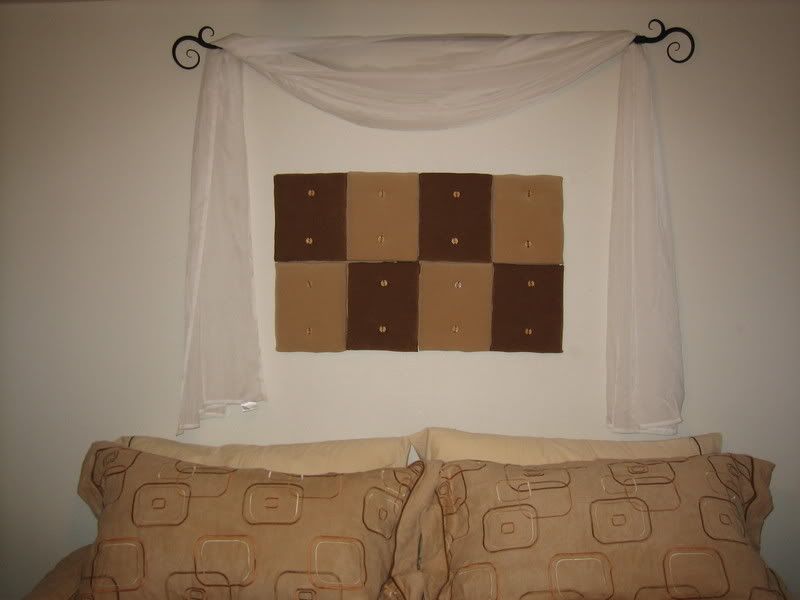 And this is before I hung it (so you can see how puffy it is)
I hope you like!
Thanks for looking
-Christine