She made a lovely HP fabric quilt! It's such a perfect lap blanket, and it's my favorite colors (blues blacks and purples)
Here are some photos of the quilt as well as some closeup shots of the fabric patterns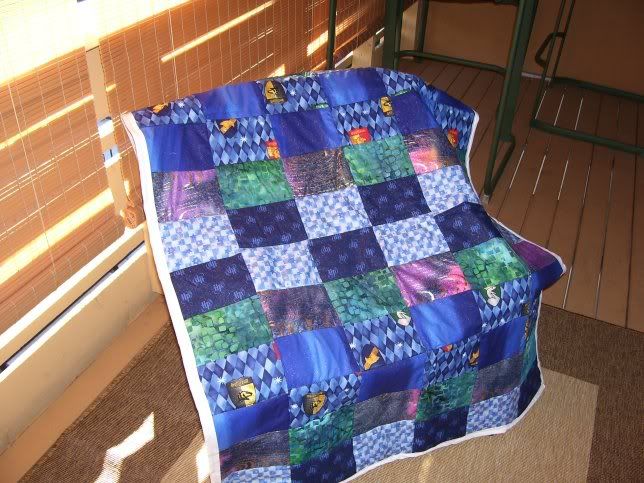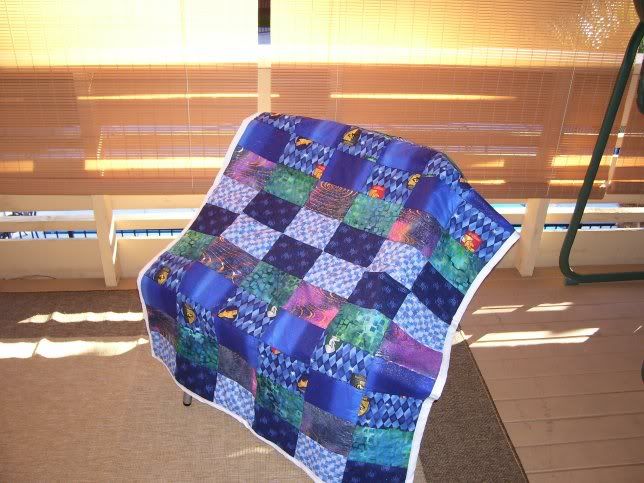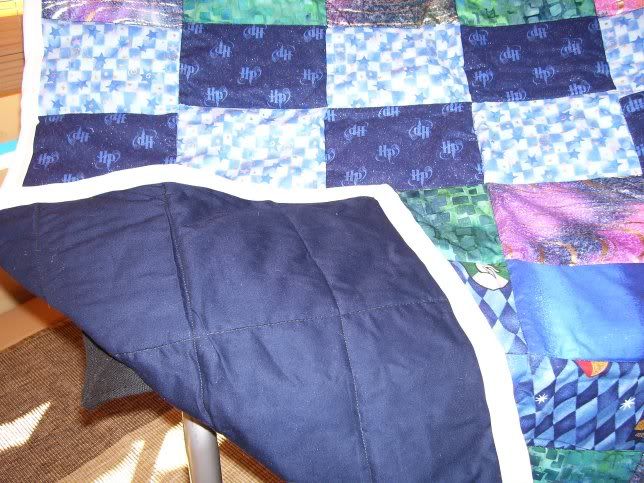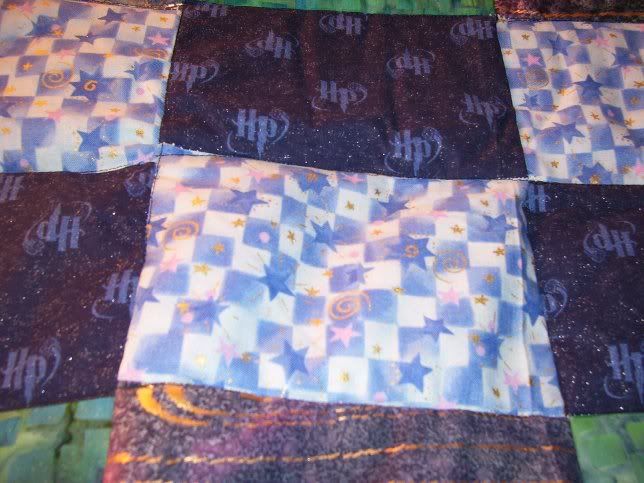 It's awesome!
We also agreed to buy one thing each as well, and this is what she sent me: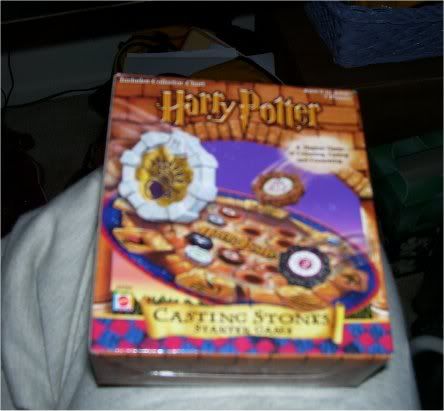 I was so worried we'd choose the same thing, but we didn't!
She also made me a cute HP themed swap journal which is incredibly thoughtful and useful, but my batteries died before I could take a shot or two of it!
Thank you so much, Selise! I hope you enjoy your package as much as I enjoy mine
I'm still so nervous!
Apologies for the blurred photos - I didn't realize the batteries were almost dead until I took it out to snap some photos!