This project isn't the most beautiful, but its practical. The attic stairs in our house do not make a tight seal with the ceiling, plus, there is no insulation above them. We looked at some products you could buy to help (e.g.
http://www.draftcap.com/
,
http://www.batticdoor.com/atticstairinsulator.html
). Mr. Ruby took one look and said "We could build that." So, we built one this weekend. Of course, I'm looking at it wanting to make it "pretty."
From underneath:
From the attic, with it closed: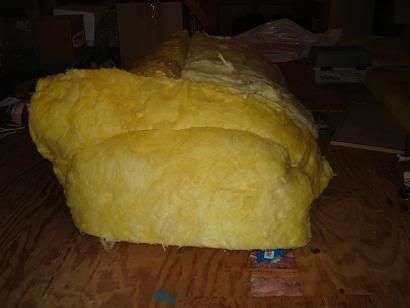 Its hinged so it swings open, and the box is built out of plywood and lined with R-4 rigid insulation on the underside and R-12 batting wrapping the top.
Here are the basic plans he found and followed:
http://www.eere.energy.gov/consumer/your_home/insulation_airsealing/index.cfm/mytopic=11410