Finally getting around to posting the pictures of the earrings I've recieved....
From omg_word: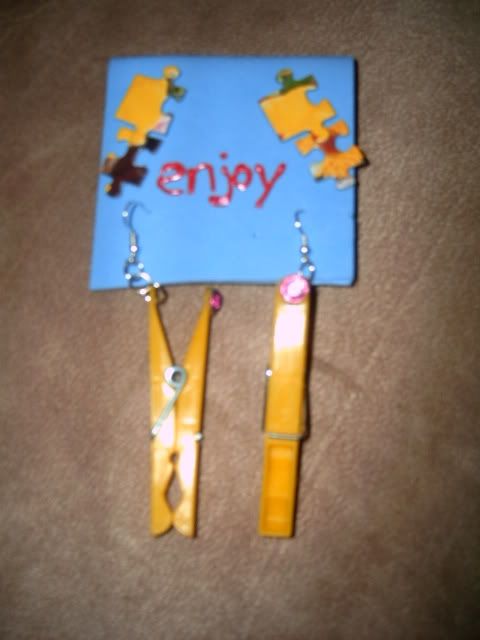 Clothes pin and puzzle piece earrings.
From Miss-Stichpendent:
Earphones earrings based of some on my wists!
Sorry it's so blurry! These pictures aren't the best, so if ya'll have better one's, please post!
Thanks so much!