Okay... finally borrowed a digicam... here's my version of the Ipod holder. You can listen to it with the book closed, when you want to put it away you can curl up the headphones and put them in your compartment without unplugging them from the iPod. It's a Nano.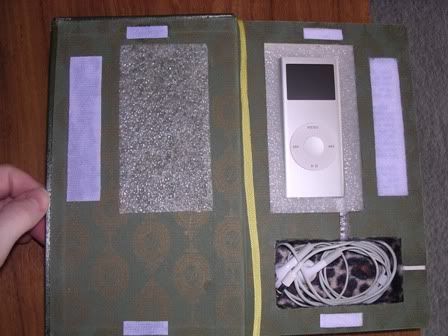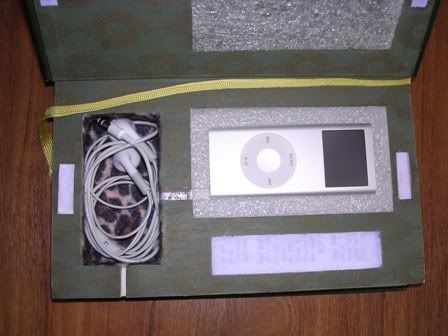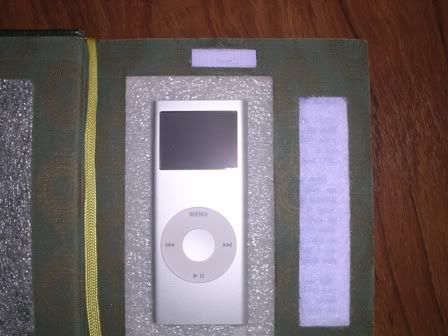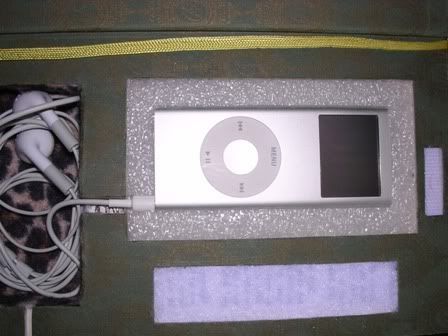 The foam holds it so securely that I can throw the book on the floor (cover's held closed with Velcro) with no fears for baby iPod. I don't want even a scratch on it (we're all allowed one neurosis and this is mine okay?)
I thought I had sized the pics and done everything correctly but please tell me if they look odd or wrong to you? I'm a techno-dumbass.
Sarah