One of my most favorite bits from one of my most favorite show: Meatcat, the Cheesy Blasters mascot from 30Rock!
(actual size, btw)
(the "Meatcat" writing is supposed to be messy! I didn't realize until I saw the pic just how it actually turned out
)
I took it in the bathroom, so it's pretty dark and not even near close to actual colors, but I wanted to get a picture before I forgot. Ha!
Here's a picture from the show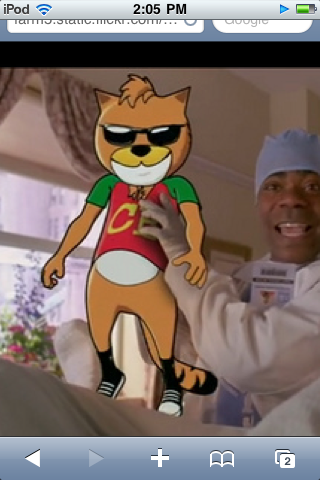 Thanks for looking!