shoes i sharpie'd up. i've only done one and i'm not sure if i should color it in. hmmm. oh yeah, and it's a long story, but the I hate New Jersey thing comes from a trip my band took last april to New York, but we stayed in New Jersey. the whole trip was pretty sucky and we all blame New Jersey for it. a french horn player that graduated last year made a t-shirt with the "i hate nj" logo on it and it's hilarious, so i decided to gank the idea. it's a weird band kids' inside joke. :wink:
front: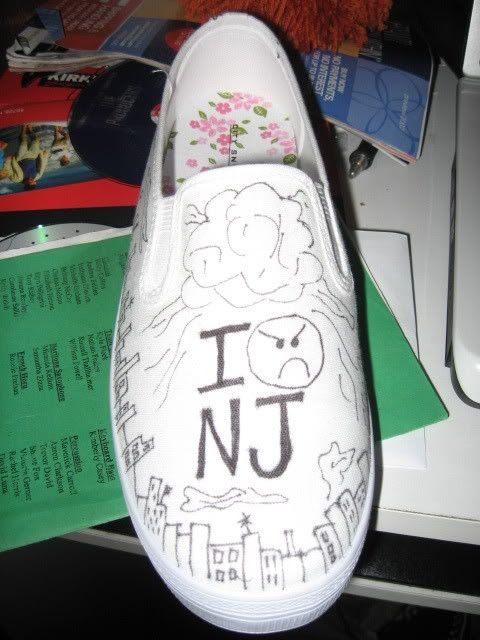 side (note the smog :wink: ):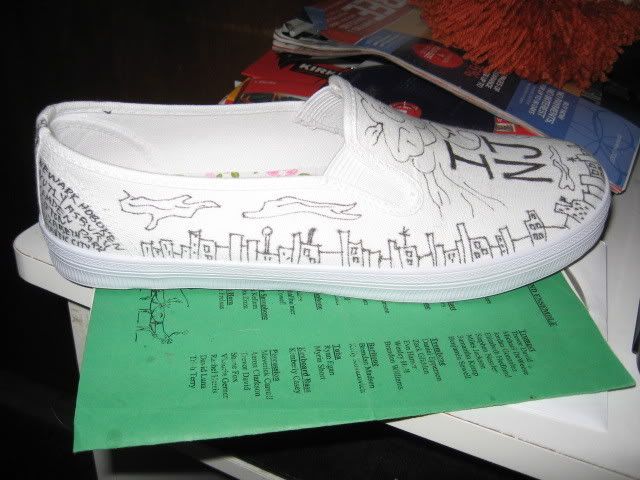 back (those are names of Jersey cities. the middle part says 'New Jersey Since December 1787. Thanks'):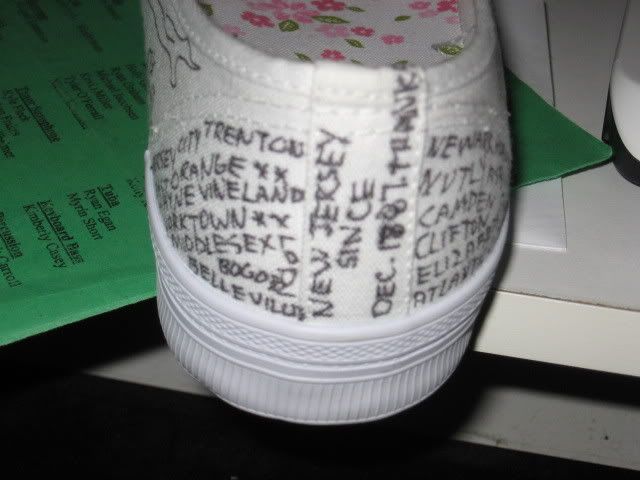 other side!: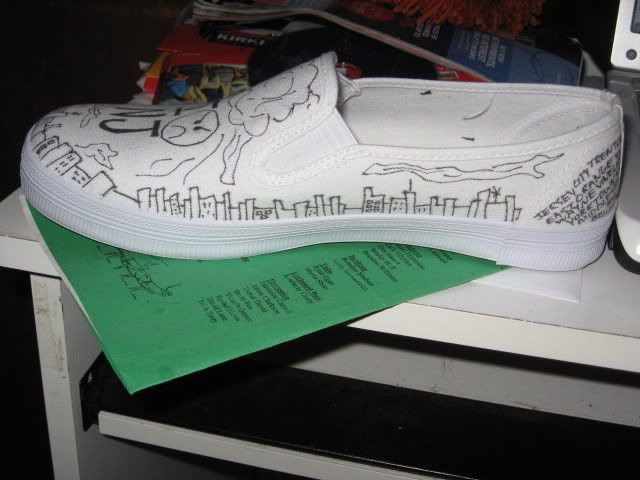 so what do you think?
thanks for looking!!