so i got my package last night! if any of you read my post over in the original thread, i'm sure you know how excited i am.
I quote Tero: "There is a bit of a generation gap going on but I am always looking for adopted daughters to spoil."
And spoil she did.
the whole bunch. a halloween teddy bear, a knit/crochet (i'm sorry, i dont know haha!) bag, which i think is made partly from recycled materials, a green paper lantern that i believe Tero jazzed up a bit with some gorgeous beaded trim, scrap spider fabric (<3!!), a pumpkin pincushion, a headband, and a spider pin. oh, and lots and lots of fun extras... plastic rings, shoe charms, erasers, skulls.. ah!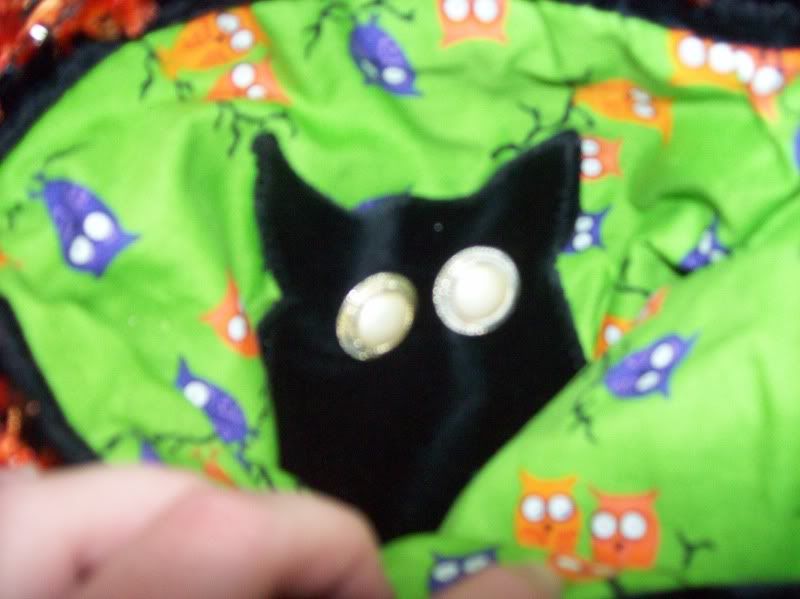 take a look at the inside of the bag. adorable owl fabric and the cutest pocket i've ever seen. Its an owl with bead eyes! Love it!
and uhm, can we go back to that headband for a minute?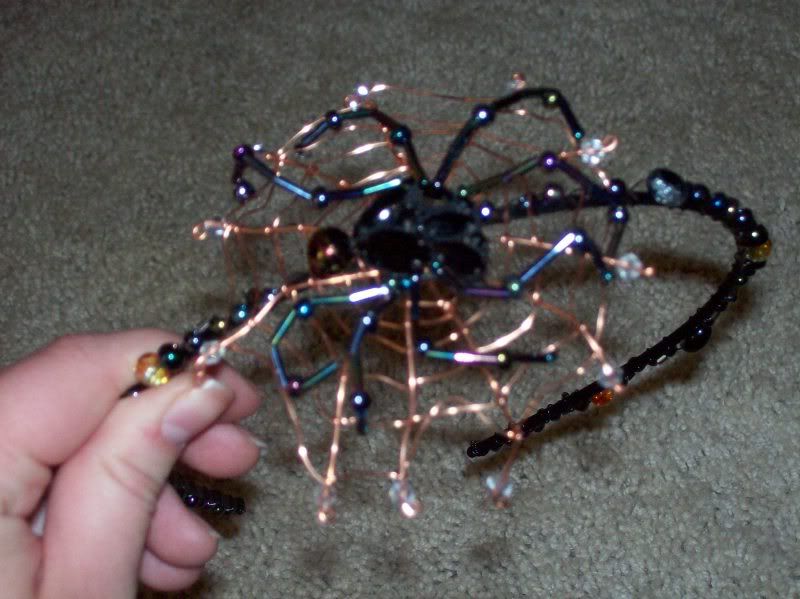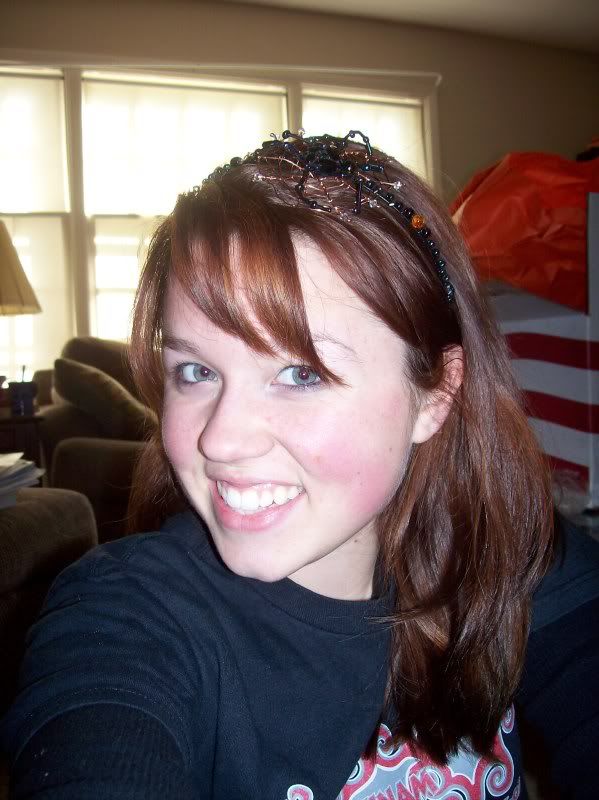 the fact that i'm putting such an unflattering photograph of myself online here is proof of how much i love it. you'll be pleased to know, Tero, that it got lots of compliments at school today!
d'oh! i forgot to take closer pictures of the pincushion. it was super creative though, a little ceramic jackolattern stuffed, the top hole where i'll put my pins.
what a wonder swap! Thanks soooo much Tero, you're the best.