Okay folks, here are pics of my wonderful package from goldsheepbowl!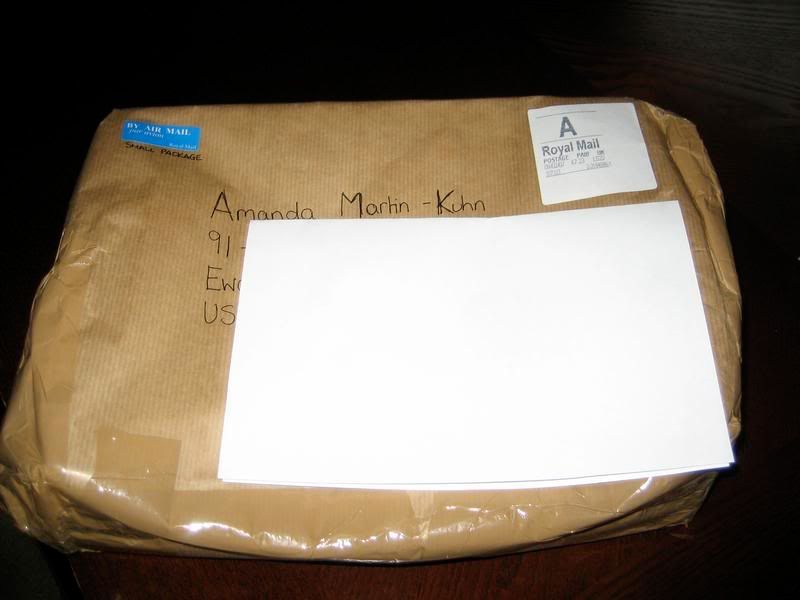 Package arrives! I was trying to cover the customs form so I wouldn't be tempted to peek before opening package.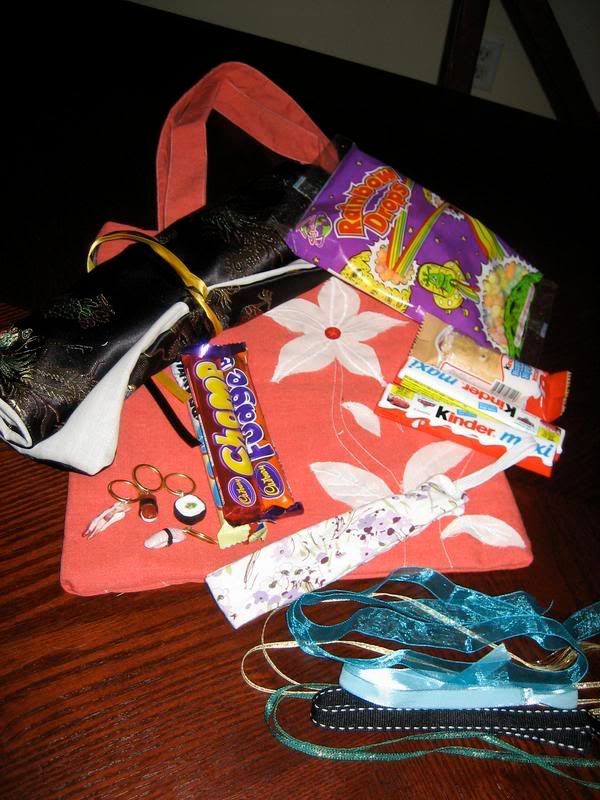 All the goodies together. The chocolate and candies were quickly consumed after this pic.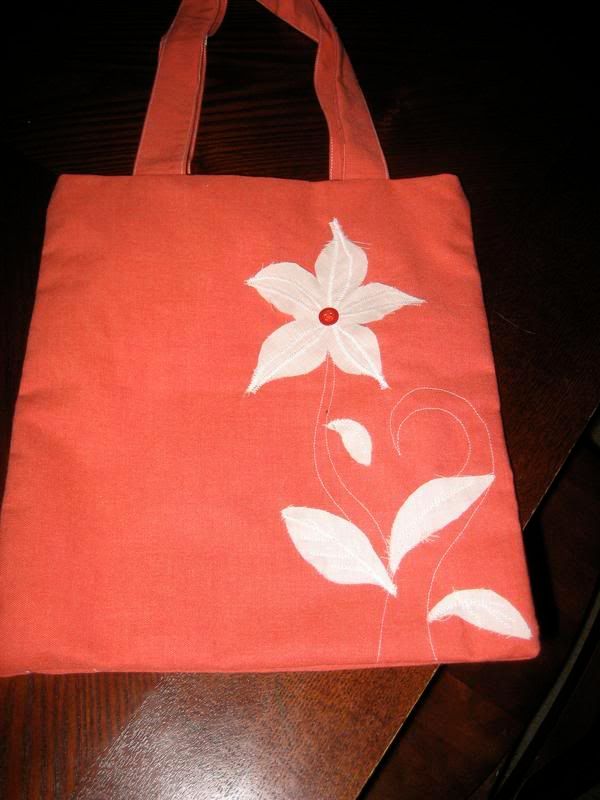 Beautiful red tote bag, perfect since my other bag just broke!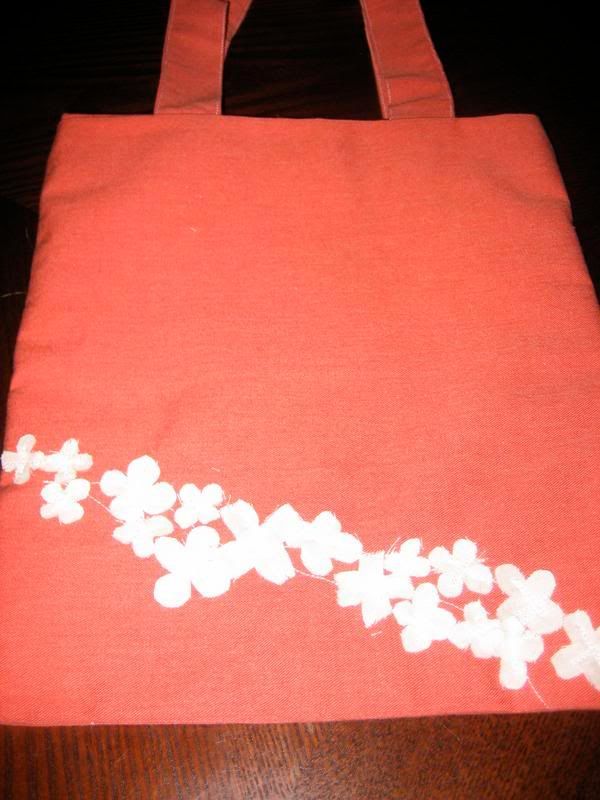 Back of tote, pretty white flowers along the bottom.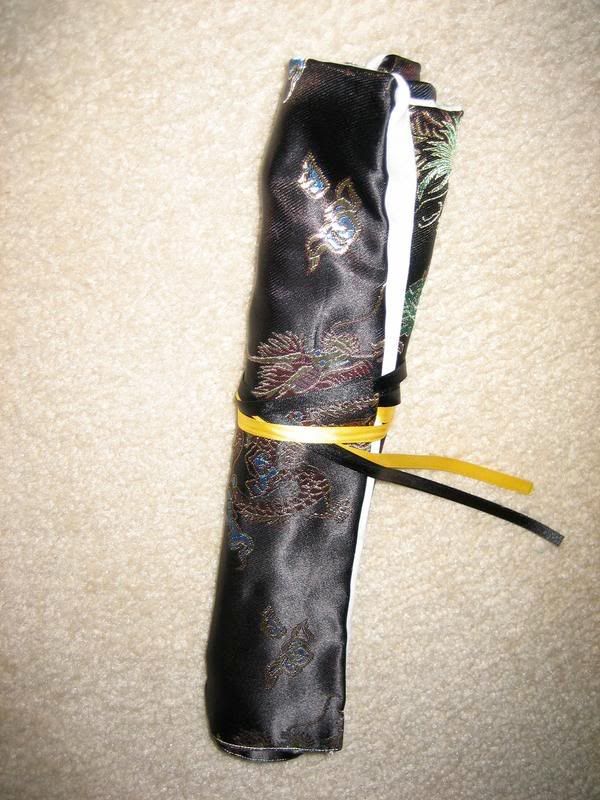 Knitting needle roll made in gorgeus dragon fabric.
Knitting needle roll unrolled. Inside were a pair of handmade and handpainted knitting needles!!! A pair of mine are resting comfortably in there as well.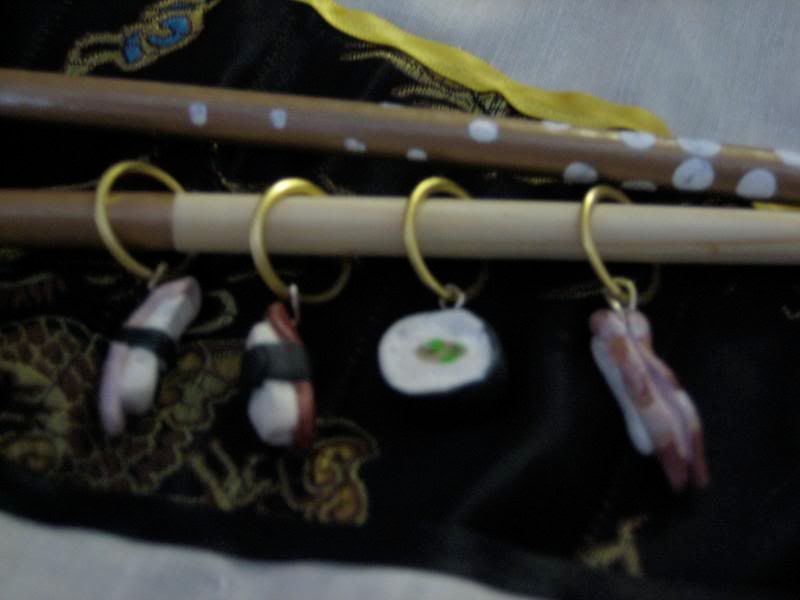 Sushi stitch markers!!!! Made from fimo clay, and a closeup of the needles and dragon fabric.
And finally, goldsheepbowl was kind enough to make a headband for my daughter in this pretty purple foral print. Here she is showing it off but getting distracted by the tv!
I'm so spoiled! Thanks again, goldsheepbowl for being such a fantastic swap partner, and disneyfan for making it all possible!!!!