Here's a little bag I made for my sister. She wanted something medium-sized to hold her essentials for going out. She asked for "neutral" coloring too... so she got this brown and beige gem:
(Pics are blurry because I did not take them! hehe)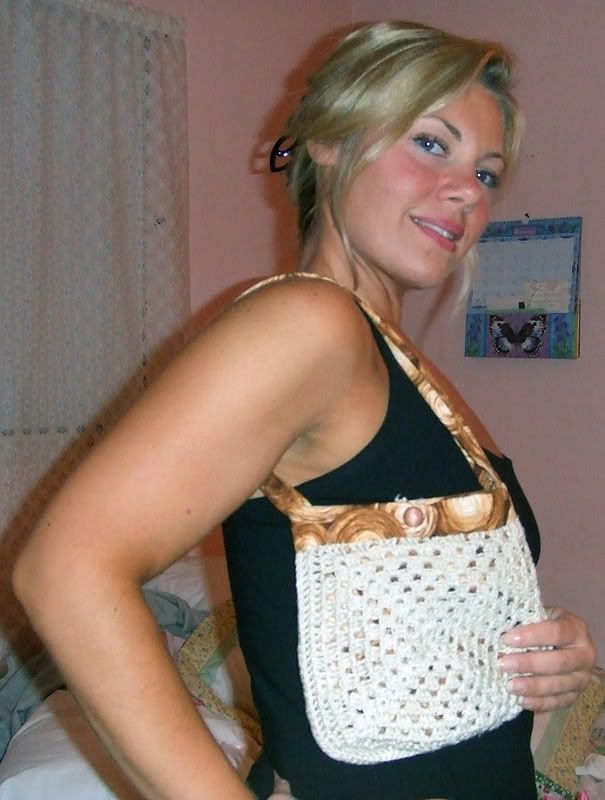 I made two granny squares with 100% cotton thread and attached them on 3 sides.
Then I took a rectangle of fabric, folded in half, then sewed the 2 sides together by hand, then inserted into bag. The lining overlaps outside the bag to make an edging and i sewed it all in place. I made the strap with fabric folded in half. It has a wooden bead and crochet-loop closure.