I couldn't resist when I saw
this hoodie
I had to give it a try. Here's the result: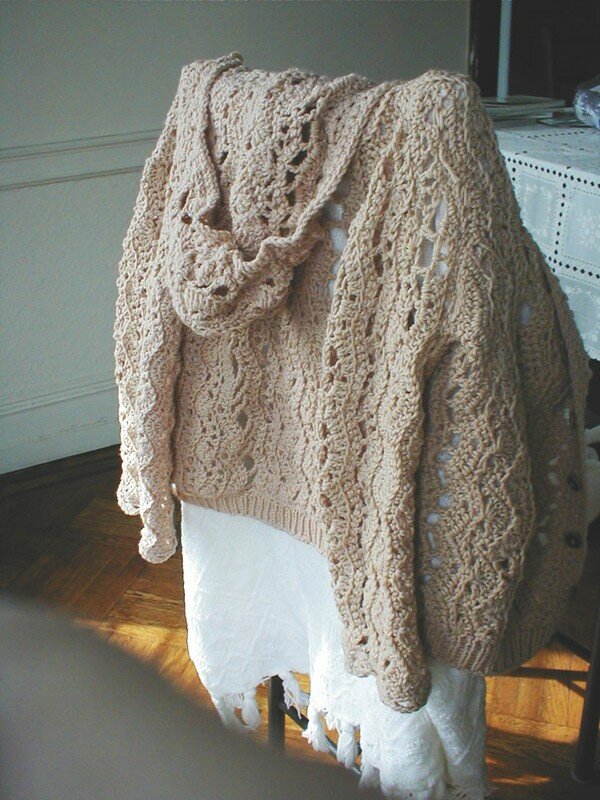 Here's the url :
http://storage.canalblog.com/65/99/203645/11809485.jpg
It is crocheted from side to side in Bernat Super Saver, it is my first self-designed garnment and I love love love it. I am gonna try it in a finer cotton yarn for spring next to match a bit better the original Anthropologie one and to try and correct a couple of things, like the hood being too big.
Thanks for looking