So I work for a fairly dull federal agency in DC and I tend to entertain myself by making things, or decorating (you should see how many paper snowflakes I've made!). ANYHOW I'm not the only one at work who likes to entertain themself with silly things. So at our office holiday party some of the ladies challenged the guys to compete in a mustache competition.
Today is the judging and I decided to make "trophies" for the guys who participated (they'll also be receiving a disposable razor!). For my trophies I made little stuffed mustaches on sticks. I painted the sticks gold, as well as styrofoam blocks to make trophy holders. Here's a look at the results:
Mustaches in their holders: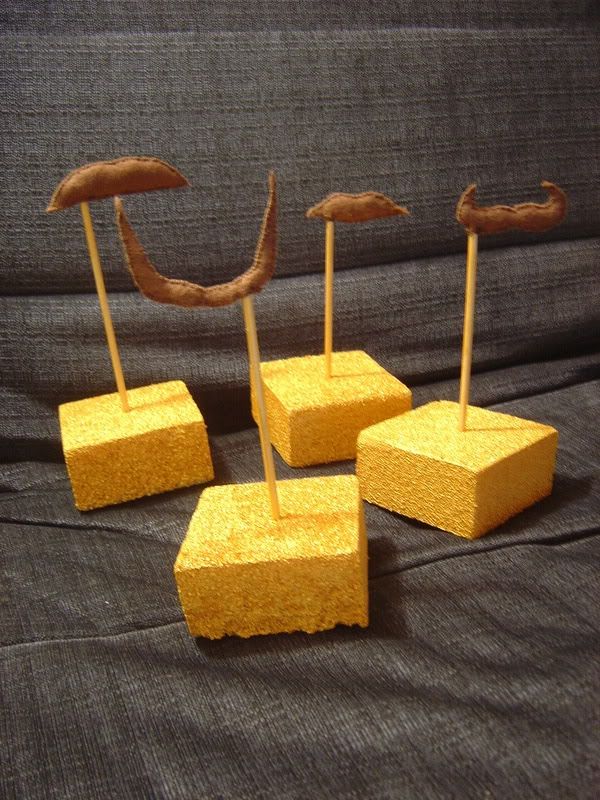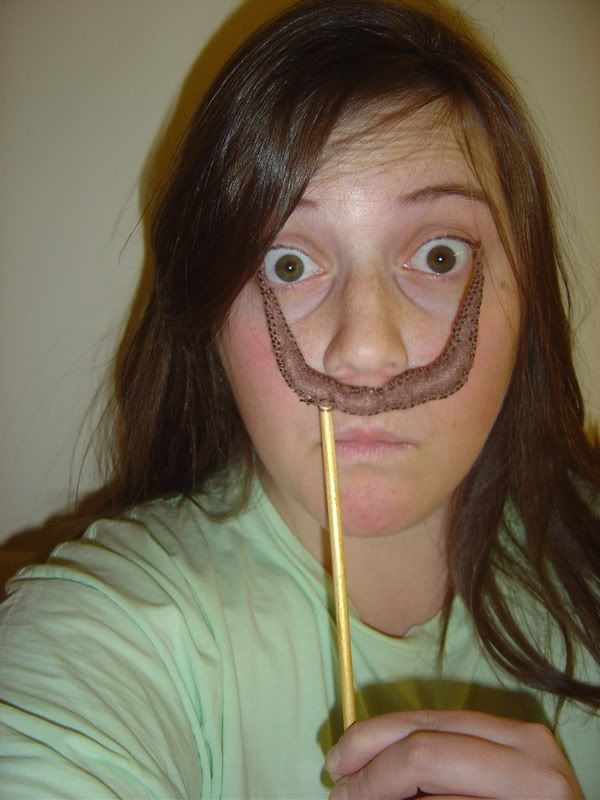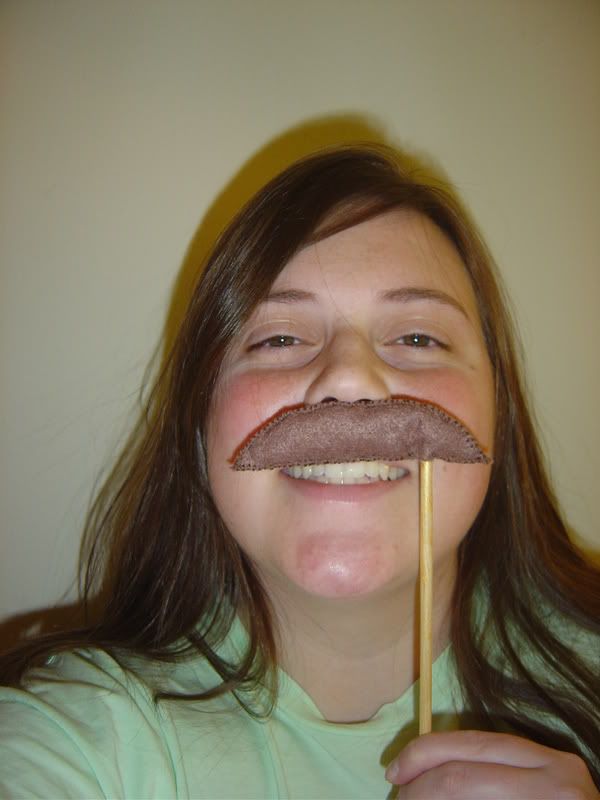 I hope you enjoy my tribute to hirsute men! I definitely want to make more, they're so fun!
EDIT:
As Per Request a photo of the winners: