I finally made a bag for myself. I wanted a large tote to match my baby carrier. I also embroidered my initial on it.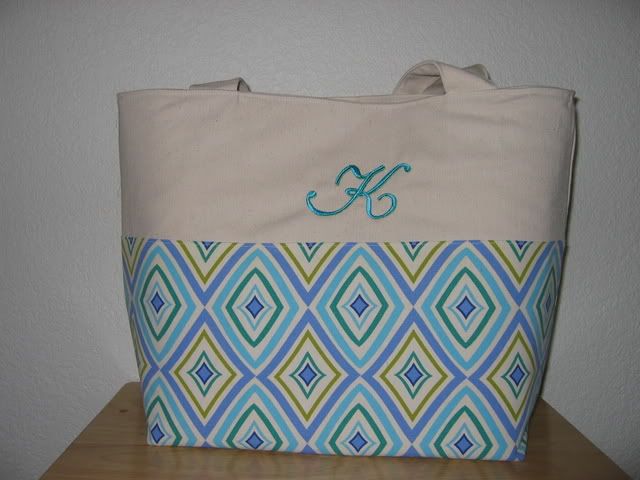 Here is a photo of the inside: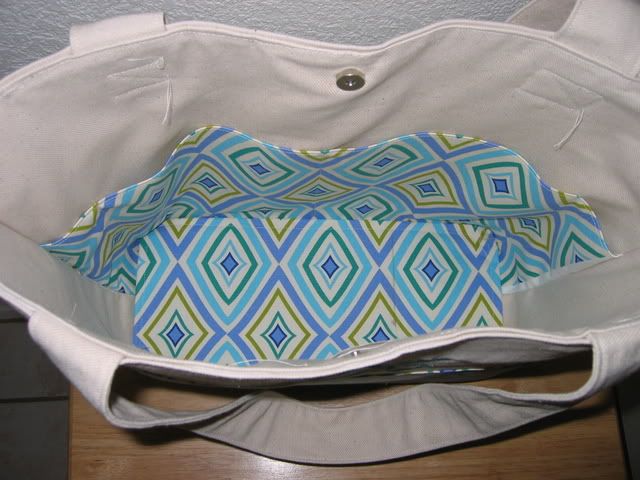 I love this alphabet. It is shadowed so I used the blue and green from the diamonds in the K.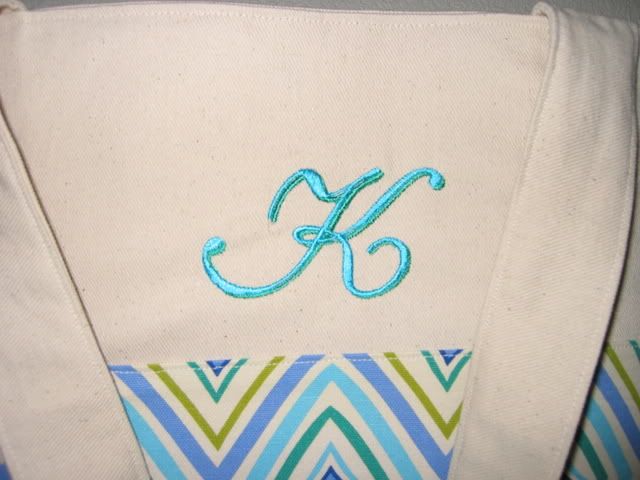 Thanks for letting me share.