I finally got my hands on some of that ruffled fabric. And then I went back and bought two more kinds. I cannot wait to make some more things with the ruffles!
Here is my dd's dress. She wanted a long dress! I am not sure why because she is so active - riding bikes, horses, and climbing and such. But here is the dress:
One day I will figure out how to take a photo where the hem or pant legs don't look uneven.
Next, this was a custom for a little lady's birthday. She likes pink and frilly. So here is a butterfly princess dress. The fabrics are also glittery to give a little more frilly to this little lady. The photos are shown with a pettiskirt underneath.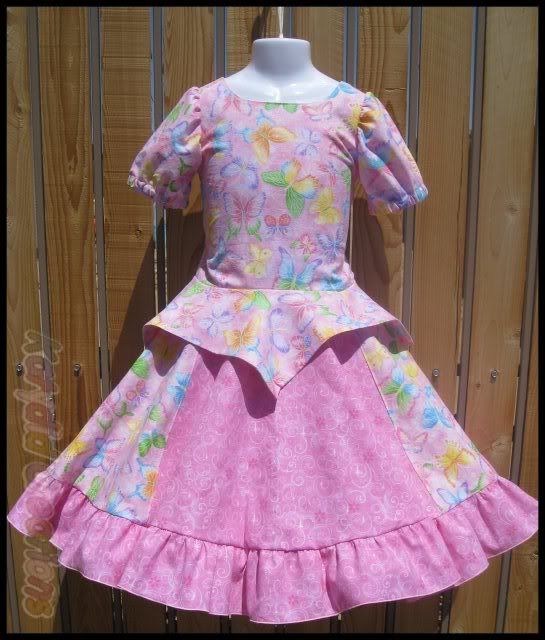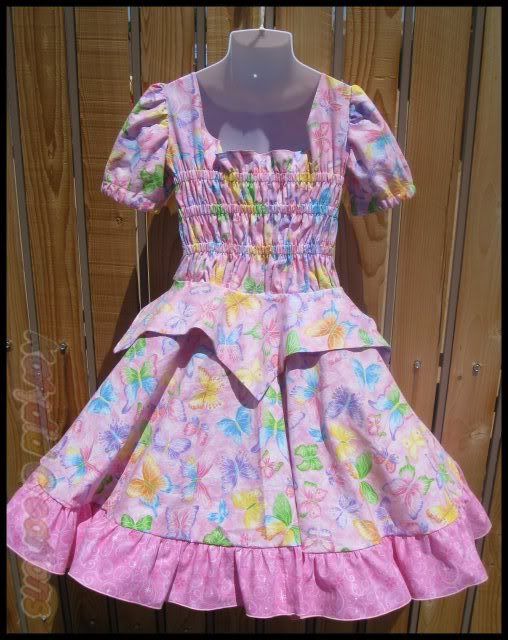 Thanks for looking!