Hello all,
I am new to swapping on this board. I have done lots of swaps on some other boards that I frequent. I will be offering two items in this swap.
The first will be felt donuts. I am thinking 2-3 donuts per set.
Then next item will be a embroidered tic-tac-toe game. (Please ignore all the threads as I did not trim it yet)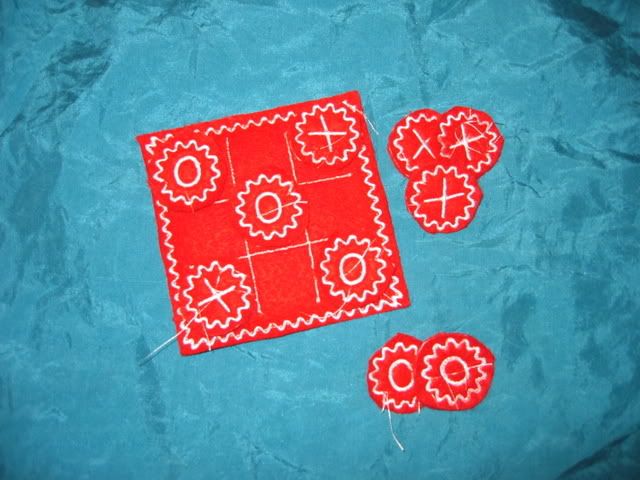 There is a pocket on the back to hold all the pieces.
I cannot wait to start swapping - there are so many nice things being offered.