I made the fish pond cake and thought I'de try something a bit differnet.I have no idea about other countries, but in the UK the TV show Dr.Who is huge, my little sister loves it so I decided to make it the theme of her birthday cake this year.
Here is the link to the Dr.Who site if you don't know what it is about:
http://www.bbc.co.uk/doctorwho/
It is the tardis on a random red planet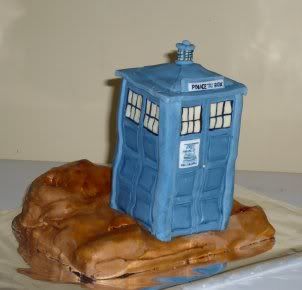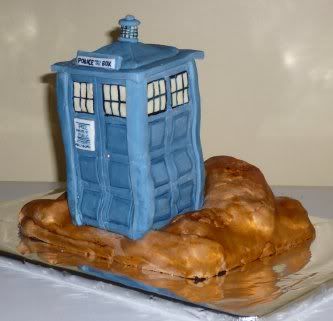 It looks really wobbily in these pictures, I used a different cake recepie to usual and it was a bit too moist, so what started out nice and rectangular went sort of squishy.
This is how I built up the cake for the tardis: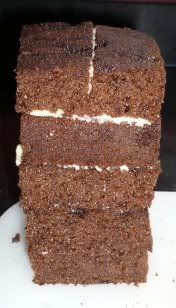 This is how I built up the cake for the base (randomly):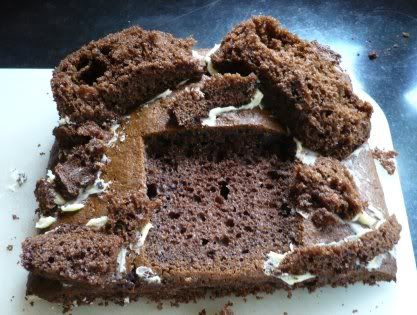 I had planned to make some little aliens on the planet but I had to get to school so there wasn't time.
Here it is all loaded with candles: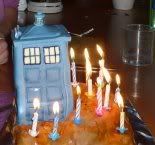 I have learned form making this that randomly shaped things are much easier than square things, and even though moist cake tastes better it does tend to collapse.
I would love to hear what everyone thinks...