Hello! I'm new here. And, as you may have guessed, this is me first post.
This is my emo kid doll, Aiden (I tried to make him as cliche as possible). He has a few imperfections, and is a bit plain, but only because he's my second doll (my first one was a disaster). He's 6.5 inches tall and made (except for the main body) of old clothes and scraps. I based him roughly on this
pattern
, only modifying it to make it taller, skinnier, and attach head with the body.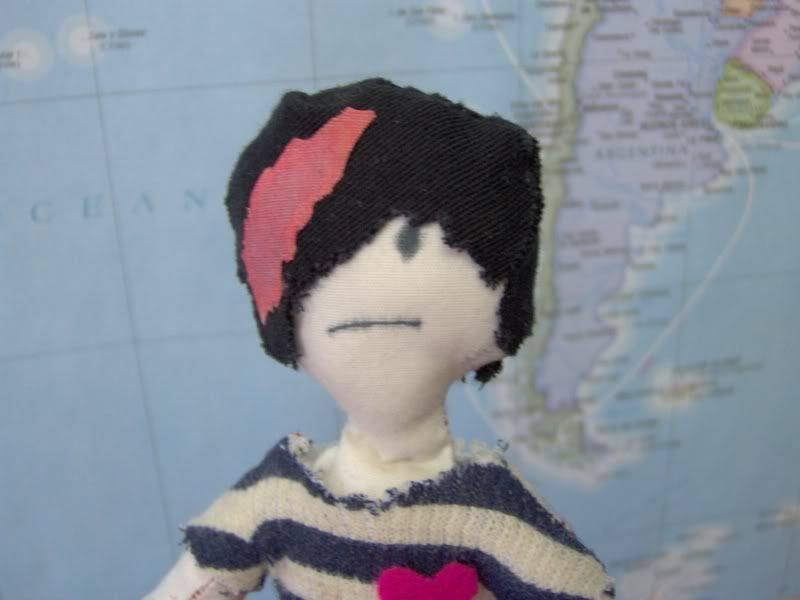 Handsome fellow, isn't he?
Relative size, compared to the country of Chile.
Don't cut yourself, Aiden!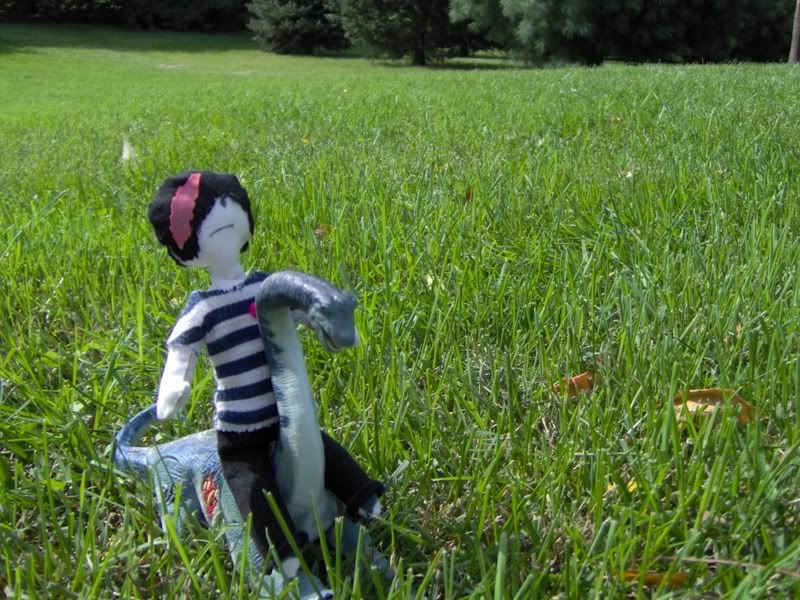 Here we see him riding his pet dinosaur in the backyard.
Finally, much thanks to myspace for an overload of inspiration.