Okay I have to give props to
SewNikki
that posted the first bag like this I had ever seen. She then linked us to the tutorial at
Creative Little Daisy's
blog.
I have never quilted anything in my life but I think I did an okay job for the first time. I love this purse so much that I already have the fabrics picked out for my next one. Okay so here goes the pics:
The whole purse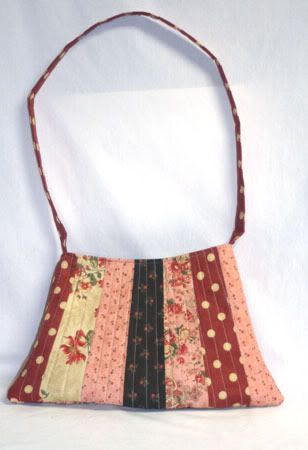 A close-up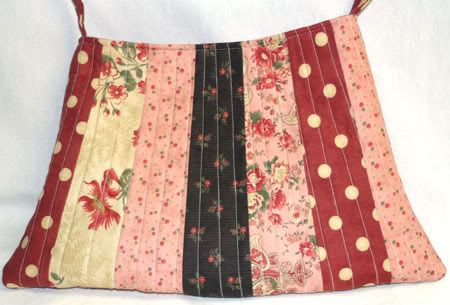 The inside (I need to press the lining again)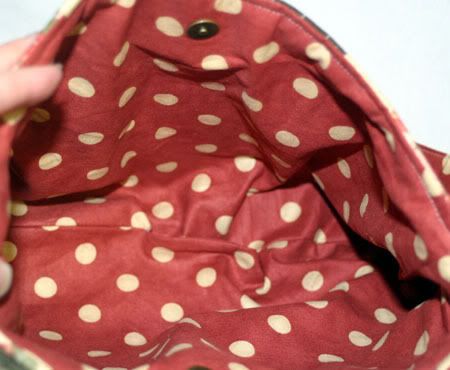 I didn't realize the mirror was yucky until after I took the pics but it is not my mess because it is my hubby's bathroom.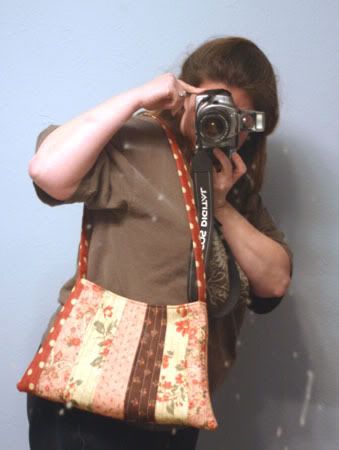 So there you have it. Next I believe I am making a red & white one with a little denim thrown in for fun.