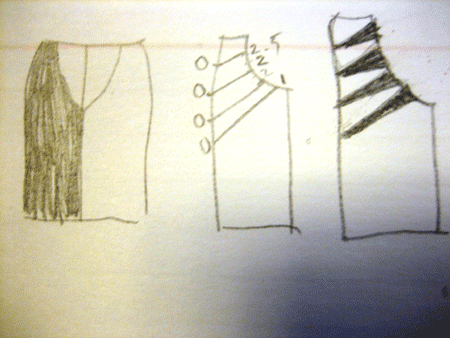 pic.1.... frist draw the curve as you like.
I highlight the area that you have to trace off with black pencil.
pic 2.... You might want to spread out 4 lines, at the curve measure the curve & divided by
4, do the same at the side seam as shown.
You want to spread the pattern only the bum curve but nothing at the side ...that
why I wrote zero. Spead more on top, not too much on the bottom line ( notice the
originat skirt). I only put no. 1-2.5 for an example. You have to make the muslin and
gather to fit the center back part (part that has zipper on) to see if they are too much
or too little.
pic 3. Black hightlight are spreading areas. Final pattern.