RM sent me some lovely pics of the apron she made me, and as my in-house photographer has indicated that the earliest pro shots will be available is thursday, I think hers will be more than sufficient!
This is the apron: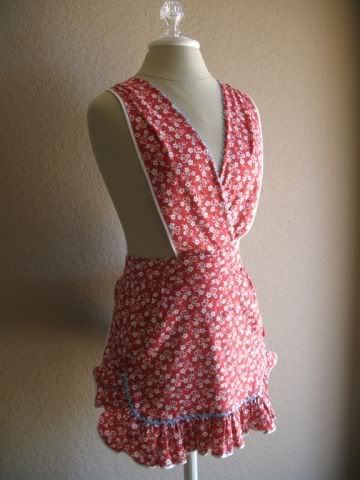 It fits me perfectly! This is the detail at the front - it is so carefully stitched!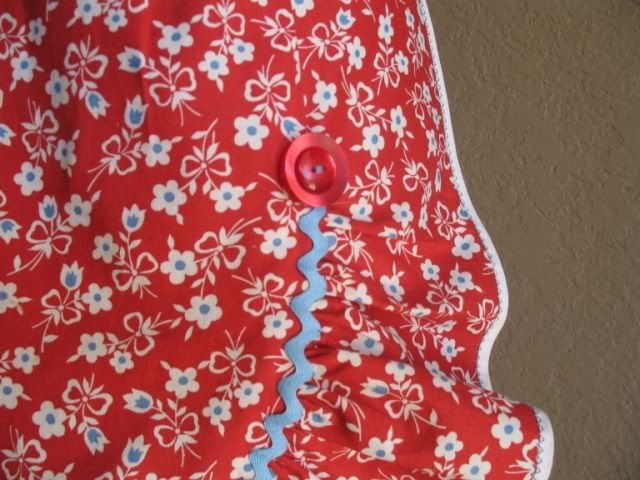 This is the back - RM left the straps like that so I can adjust them to the right length.
I know it's hard to communicate sincerity through all of this e-gushing, but I really truly love this apron =D
THANKS RM!!!!!!!!!!!!!!!!!!!!!!!!!!!!!