This is Friendly Whale. I made her out of some cheapo 1$ per yard fabric from Giant JoAnn's (which is usually just called JoAnn Fabrics but this one is especially huge so I call it Giant JoAnn's). Anyway, I added a festive flower at the last minute, but I'm not sure if I will keep it on there. Friendly Whale enjoys playing croquet, eating sushi, and attending tupperware parties.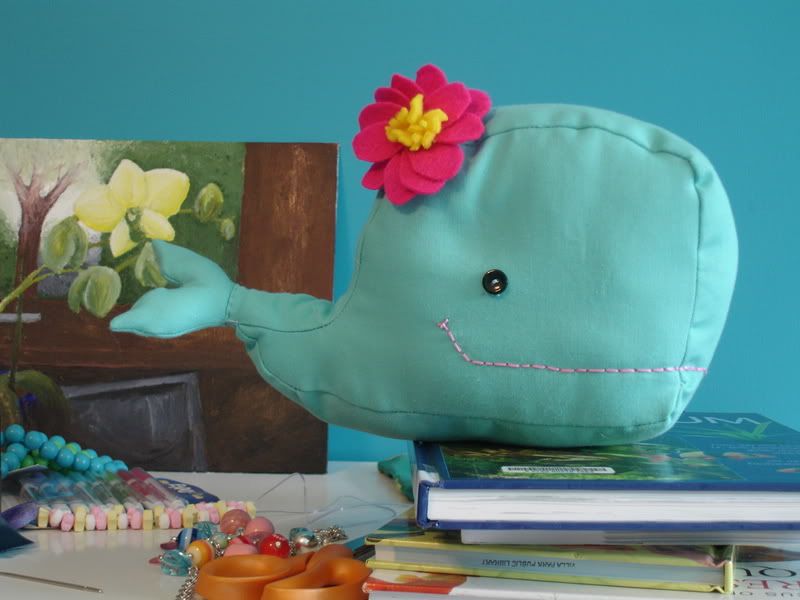 Oh, and her best friend is Stripey Pink Tutu Monkey. I made her out of some stripey socks that my grandma gave me for christmas a few years ago that were pretty worn out. I made her a pink sparkly tutu out of some fabric that I stole from the backstage of the theater in my high school....I suppose thats the bonus of being friends with the head of Costume Crew. Anyway, she likes to party like a rock star.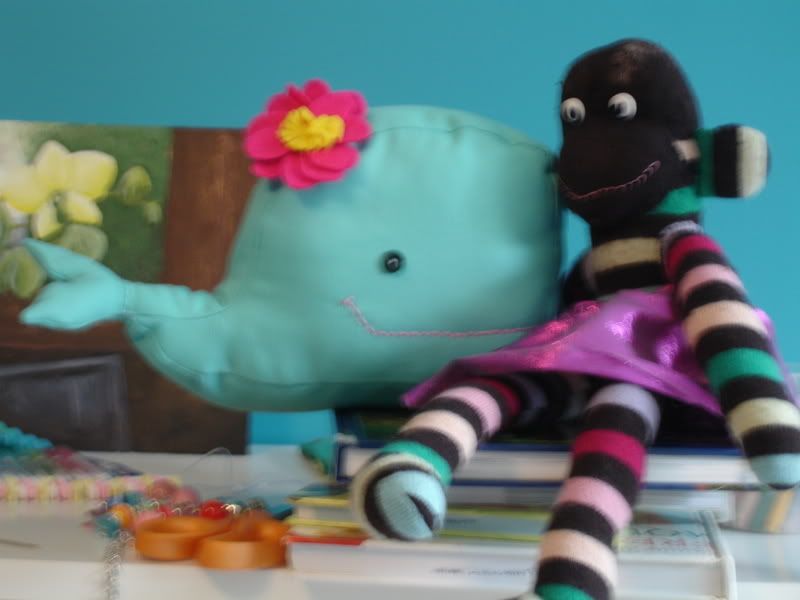 No, Stripey Pink Tutu Monkey! Don't hog the camera!!!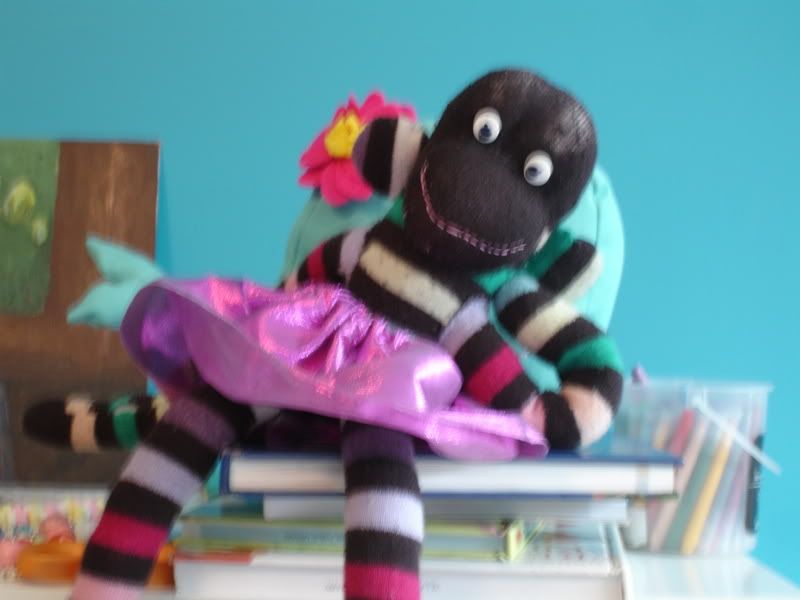 Also a nice group photo with me sporting my highly fashionable Groovy Sunglasses. (I liked this photo so it is now also my profile picture-thing) Heh my bed isn't made....
I used the typical procedure for making a whale that is on here somewhere but I made a few changes to the tail area