Gorgeous! I have GOT to get busy dyeing!
Raynbow - what kind of carder did you get? I have serious carder-lust right now!
I've really been getting into plying chained singles lately, because the more I spin, the thinner my singles! Even a three ply is fairly thin. Here are some of my recent yarns: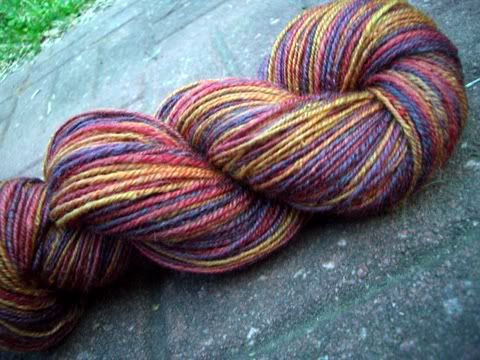 315 yards of chained singles, sock weight, wool/silk blend (from Abby's Yarns)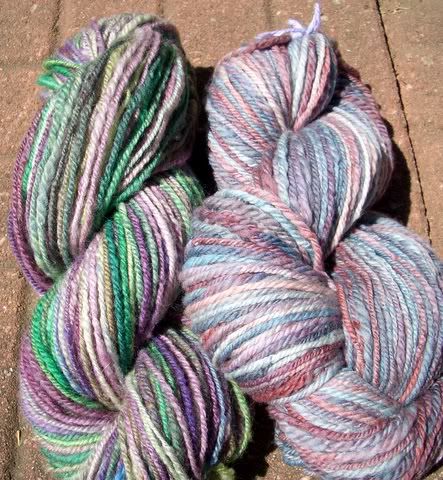 Jelly Beans on the left, Vintage Hankies on the right, handdyed roving. Here's a little sample I did of Vintage Hankies when I was trying to decide whether to make a two-ply or chained singles:
I decided I liked the longer stretches of color and so went with the chained singles/navajo ply.